Winners announced: 2017 South Australian Landscape Architecture Awards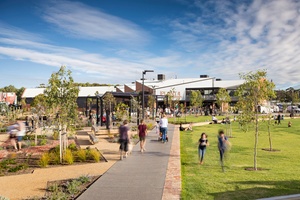 South Australian landscape architects are a playful bunch, according to the results of the Australian Institute of Landscape Architects' (AILA) South Australian Landscape Architecture Awards, which saw several new playspaces in the state recognised as being engaging, innovative and well integrated with their surrounding landscapes.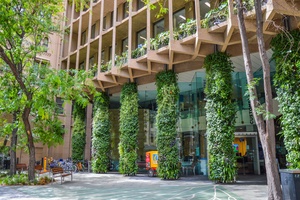 From a pool of twenty-eight entries, sixteen awards were handed out at an event on Friday 28 July in Adelaide – though only nine practices shared in the glory. The big winners were Oxigen, City of Adelaide and JPE Design Studio, which each took home three awards.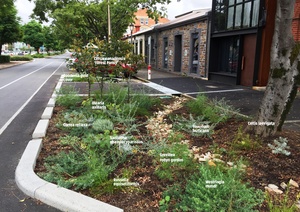 The jury noted that co-design and community engagement was a key theme of this year's entries.
Jury chair Sharon Mackay said, "entries ranged from civic spaces that are strategically designed to underpin future development, healing spaces that support wellbeing and ageing, through to policy development and community engagement.
"We saw a greater proportion of small projects this year, from public realm improvements to courtyards, kitchen gardens, orchards and private gardens. The attention to detail and thoughtful responses demonstrated that these small interventions, often with matching small budgets, can have a significant impact on people's lives," said Mackay.
The jury comprised Sharon Mackay (jury chair), Keith Davis (City of Unley), Malcolm Snow (National Capital Authority) and Kym Pryde (PIA).
The winners of Awards of Excellence or Landscape Architecture Awards will be considered for AILA national landscape architecture awards, to be announced in Sydney in October.
Civic Landscape
Award of Excellence
Bowden Main Park – Aspect Studios

Landscape Architecture Awards
Colonel Light Centre Forecourt Green Wall – City of Adelaide, Design & Strategy 
Holland Street Upgrade –  JPE Design Studio
Parks and Open Space
Award of Excellence
Tidlangga Playspace and Pocket Orchard –  City of Adelaide, Design & Strategy
Landscape Architecture Award
Cobbler Creek Recreation Park – Birdseye Studios 
Play Spaces
Award of Excellence
Adelaide Zoo Nature's Playground – WAX Design 
Landscape Architecture Award
DECD Preschool Outdoor Learning Areas 2015 – JPE Design Studio 
Urban Design
Landscape Architecture Awards
Victor Harbor Mainstreet Precinct Project – WAX Design
Sixth Street Revitalisation Project – Jensen PLUS 
Landscape Planning
Landscape Architecture Award
Adelaide Park Lands Management Strategy 2015 – 2025 – City of Adelaide Design and Strategy and JPE Design Studio
Research, Policy and Communication
Award of Excellence
KT Legacy - Creative in Residence – TCL
Community Contribution
Landscape Architecture Awards
Mary Potter Hospice Healing Garden – DesignWELL Landscape Architects 
Haslop Reserve Playspace – Aspect Studios
Small Projects
Landscape Architecture Award
84 Courtyard and verge – Oxigen 
Gardens
Award of Excellence
Quandong Garden – Oxigen

Landscape Architecture Award
ABG Kitchen Garden – Oxigen 
Future Leader Awards
Rebecca Millar (Graduate)
Adele Langusch (Student)