Sunday, 22 September 2019 Symposium
The 2019 Australian Institute of Horticulture's "Horticulture and Humanity" conference will explore how human activities can affect positive changes in relation to climate, the environment, food and agricultural systems.
Thursday, 10 October 2019 Festival
The 2019 International Festival of Landscape Architecture will explore how we conceive, design, fund, construct and manage urban open space in our contemporary context through an examination of the typologies of the square and the park.
Wednesday, 30 October 2019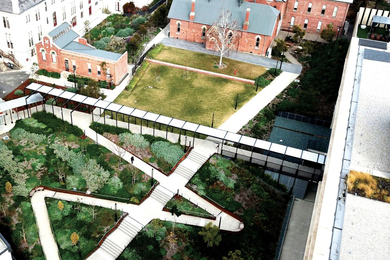 Award
The AUDAs recognize contemporary Australian urban design projects of the highest quality and aims to encourage cities, towns and communities across the country to strive for best practice in all projects.