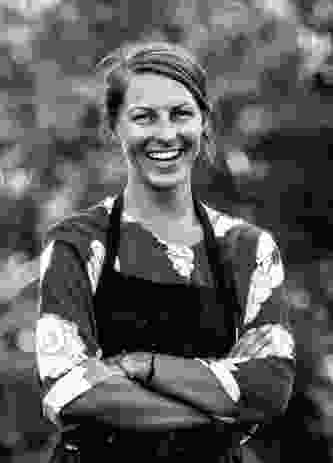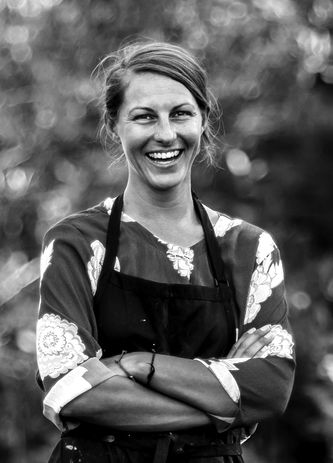 Pip Munckton: How did you come to found MudMap Studio in Broome?
Vanessa Margetts: I've had a strong connection with Broome for a long time. I did my honours degree there in 2008 and I built up strong relationships and connections with the community. I then worked at various firms, including UDLA. I [eventually] moved to Broome to set up the Broome office of UDLA, which was a great experience. After a couple of years of doing that, I was ready to go out on my own and to try doing something just a little bit different.
PM: Why the name "MudMap"?
VM: The name links back to my first connection with Broome. When I started working there, a lovely elder took me under his wing and he taught me a lot about Yawuru culture and the local landscape. He did a lot of it with drawings in sand. Those really raw drawings and acts of mark making resonated with me as a way of capturing really old knowledge.
PM: Why was it important to you to move to Broome and to work in a regional context?
VM: When I was based in Perth, I worked in various towns around Western Australia. It was hard to form meaningful relationships with people – I always felt a little guilty leaving, like I wasn't showing that I was invested in the project and the town.
As soon as I moved to Broome, I felt such a sense of relief that I was staying here. I could feel it, too, from the community – they were just so much more accepting.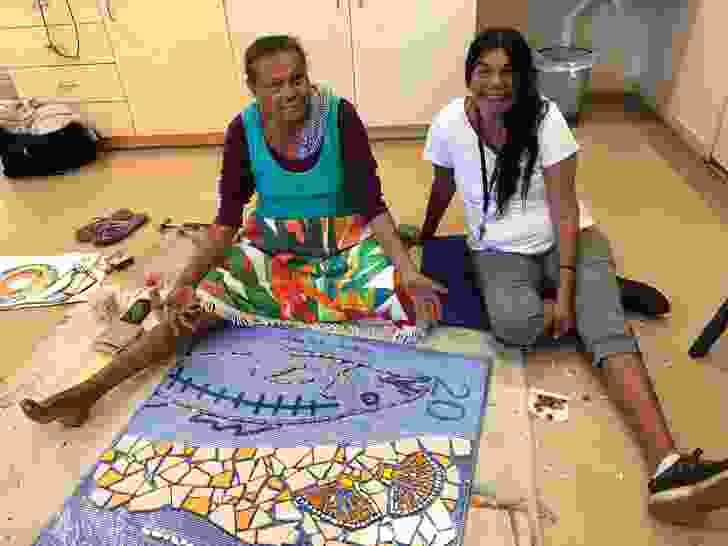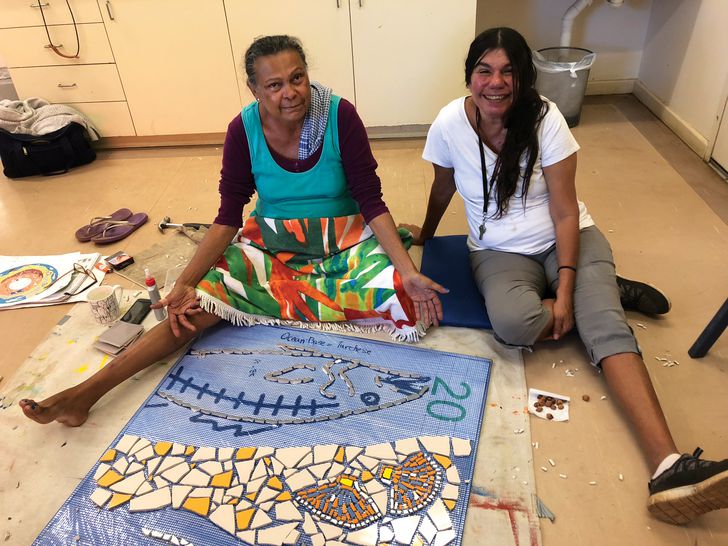 PM: What role do you think landscape architects have when it comes to the design of remote landscapes? Do you think we need more landscape architects in remote areas?
VM: Yes, I do. [Working locally] allows for meaningful, well-rounded design that is grounded in place. That [grounding] comes from an understanding of place and also an understanding of who should be talking about place. At MudMap Studio, my role is not so much to be the designer, but to be the facilitator of design and to help the right people in the community get involved and active in the process of design and construction.
PM: Community-driven design is at the core of your work at MudMap. Can you tell us a bit about your process?
VM: The traditional model that many landscape architecture firms adopt includes a project team consisting of a landscape architect and the sub-consultants, such as engineers. The community is seen to be at the side and they're only engaged with at certain points and often not acknowledged for their time or expertise.
My working model involves inviting the community into the core team and working with them throughout the whole project. They are part of the decision-making process and everyone's input is equal. All community members on the team are paid for their time and expertise, in the same way that landscape architects traditionally pay engineers and other sub-consultants for their services. This model has such positive outcomes for the wider community – the engagement process leads to meaningful, grounded design outcomes. A project is so much richer if the right people are speaking about country.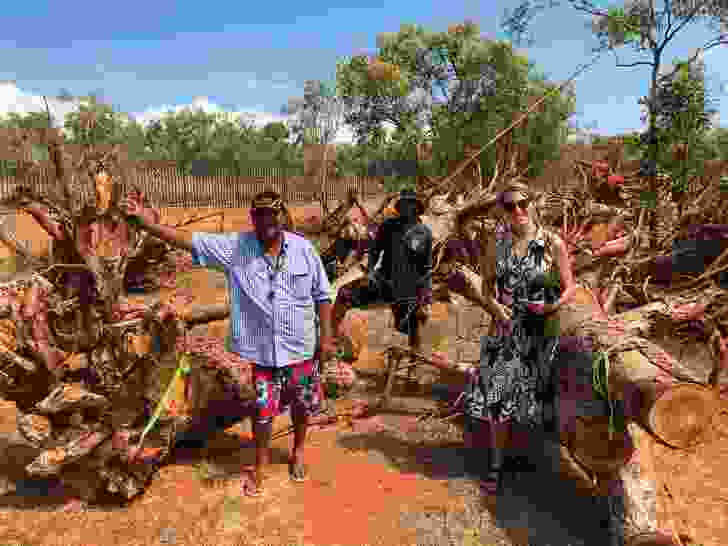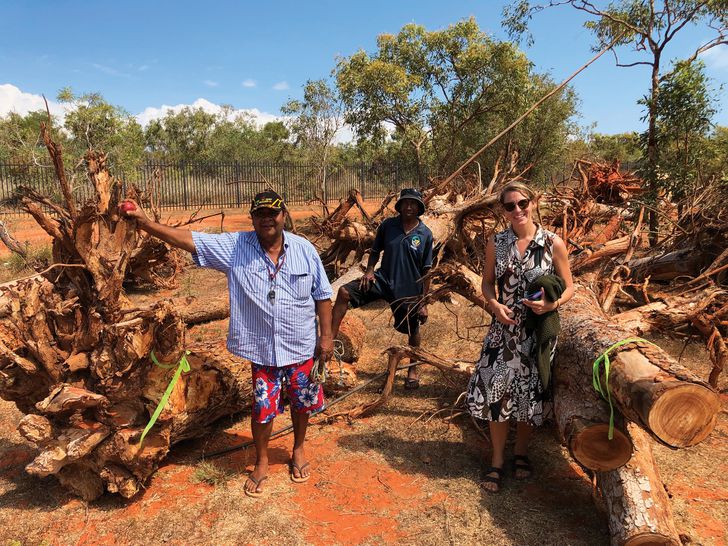 PM: How do you choose who to engage from the community?
VM — It's important to carefully consider which community members to engage for each project and the best way to engage them. In the broader Yawuru community, working with a diverse range of artists from varying family groups and of various ages and abilities often has positive outcomes. Engaging with those people regularly creates a knock-on effect of broader awareness. They go back to their family [networks] and information flows in an informal way, rather than through larger community meetings.
Another strategy is to invite a schoolteacher to join the core team. They will then run sessions through the local school, automatically engaging a thousand kids. If you ran a youth event, for example, you would struggle to get the same numbers. We also work with groups such as Juvenile Justice – that helps to capture some of the kids that you wouldn't get through the school.
I don't always choose to work with the easiest people, but rather with the people who will benefit most from working on the projects. This is what's most important to me in my work. It's not so much about creating a beautiful landscape, it's about reconciliation, acknowledgement of people and how the process can contribute to even just one person's quality of life.
PM: How do you even begin to measure something like that?
VM: It's hard. And it's a tricky conversation. When talking about First Nations people, we throw around words like "reconciliation" all the time. But what does it actually mean and what does it really look like in a landscape architecture project? It's a bit of a minefield. But it is always in my mind when planning my projects.
[Also], not all projects have a physical outcome. But if they do, it's often noticeable when a community has been included in the process because the spaces are well used by a diverse range of people.
There's a word in the Yawuru language – liyan, which is about healthy mind, healthy country, healthy community, a holistic way of feeling. It's difficult to quantify or explain, but when a community has got good liyan, things do really well.
PM: What role does art play in the projects you work on?
VM: At the moment there's a lot of public art included in landscape architecture projects. Often the process is: the landscape is designed, a location for public art is nominated and then the artist will come in and make their art. When community artists are part of the project team from a really early stage, the artwork can be thoughtfully integrated into the entire landscape. This makes the landscape so much richer.
If the artists are also making the work, [there's a real benefit] for the local community in terms of capacity building and keeping skills and money in town.
Truth-telling within the landscape is also important, especially in the climate we're in at the moment. Communicating knowledge and history through art in the landscape is fantastic because it's so accessible to the broader community. If more people are aware of the significance of land and country and the truth of what's happened, then that is really powerful.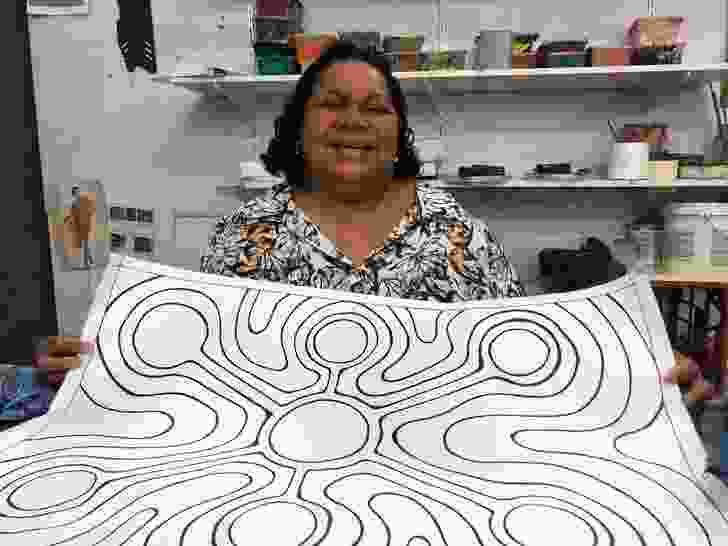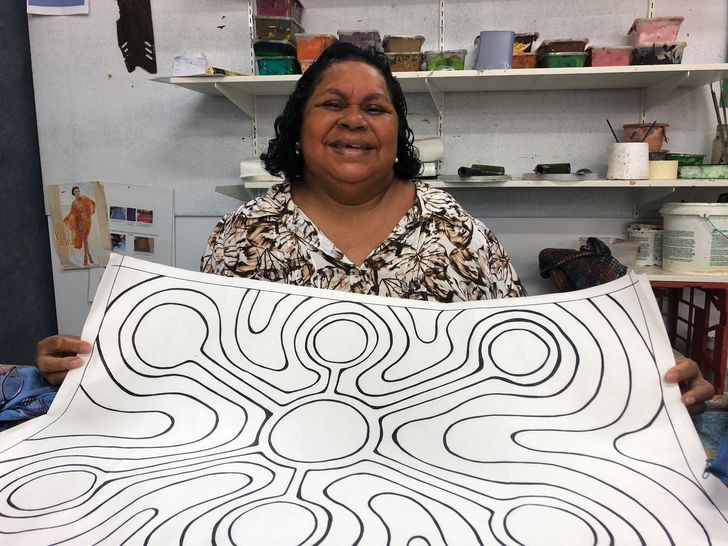 PM: The process of engaging with the community can be quite daunting. Where do you start?
VM: It is important to think about the process in a thoughtful way and consider what is going to be best for the project and the community. It's very important that Traditional Custodians are involved in the decision-making process. It's about taking the time to work out who the right people are to talk to.
I do think we need to break down the fear and nervousness around engagement. I would encourage people to get in there and start talking and building relationships. You might not get there on the first project, but you'll get there. It can't be done in a couple of weeks or months or even a year. It is a long process, but you've just got to start.
In a broader sense, it's important that we educate clients and the public about the roles landscape architects can take on and that we communicate the positive outcomes that can be achieved with a good process.
PM: As one of the 2017 Landscape Australia emerging voices, and the director of your own firm, do you have any advice for landscape architects entering the profession today?
VM: I feel really lucky that I've been able to find a job that I feel is part of something bigger. The joy of landscape architecture is that it's so diverse and you can take it down so many different avenues. It's important to think about what drives your passion within the industry and pursue it. If that means working for a different firm, working for yourself or maybe not practising exactly as a landscape architect but doing something slightly different, then do it.
Source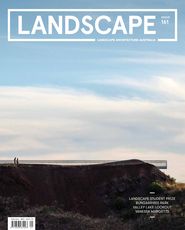 Practice
Published online: 5 Jun 2019
Words: Pip Munckton
Images: Andy Greig, Vanessa Margetts, courtesy Vanessa Margetts
Issue
Landscape Architecture Australia, February 2019