Terrain cabaret: Steven Tupu to speak in Melbourne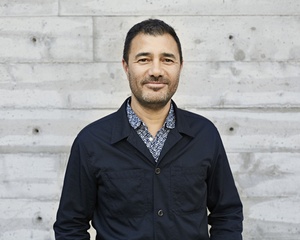 Steven Tupu, founding principal of Terrain, will join a number of other presenters this Saturday 7 October at Melbourne's Savage Club for EDGEy – an event celebrating 35 years of student-organized EDGE conferences.
Steven was a co-convener of EDGE TOO, held at RMIT University and the University of Melbourne in 1992.
Hailing from Wellington, New Zealand, Steven received his Bachelor Degree in Landscape Architecture with Honors from RMIT University in 1993. After completing his studies he immigrated to the United States where he accrued over 10 years of experience working for Weintraub + diDomenico and Thomas Balsley Associates. In 1999 he was awarded first prize in the Design Ideas for New York's Other River competition, organized by the Van Alen Institute.
In early 2004 Steven launched Terrain. The practice works across many scales and typologies; its portfolio includes clean water projects in the South Pacific, communal spaces for affordable housing, rooftop children's play spaces and post-industrial power stations.
More information on EDGEy here.
(Students get in free until 5:30pm and $35.00 after. General admission is $65.00.)
Landscape Australia is a media partner of EDGEy.