Group GSA has produced a proposal for an Olympic-size swimming pool floating on the Swan River in Perth that would be the first pool in the central city since the Perth City Baths were demolished in 1920.
The design calls for a simple, relocatable barge containing the pool, timber decking, and changing structures. The barge would be moored to a pontoon, itself containing a sun-deck, showers and access to the river. Offices would be located on shore, in a converted shipping container.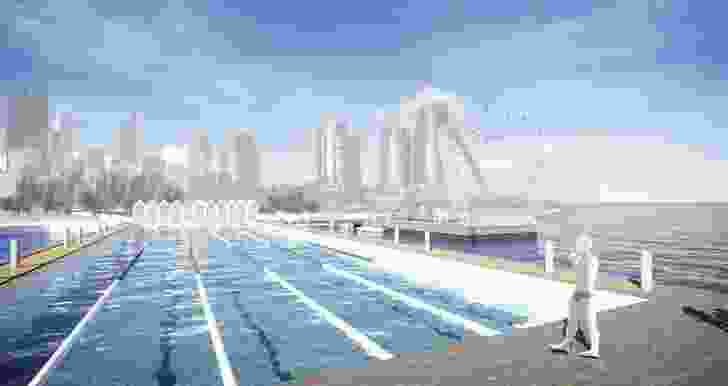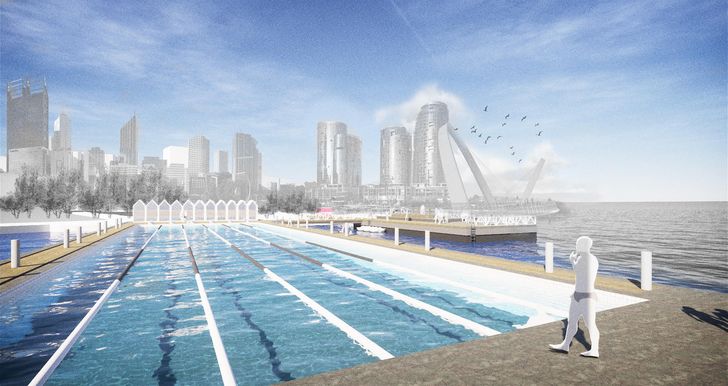 Group GSA principal Will Lakin said, "The idea came from visiting the quay over the last couple of years, from the excitement of first completion to seeing boarded-off areas for future development, and understanding it was going to take maybe a generation to complete the big towers."
"My attention turned to what we could do to support the city to activate one of the central tourist hotspots for public use."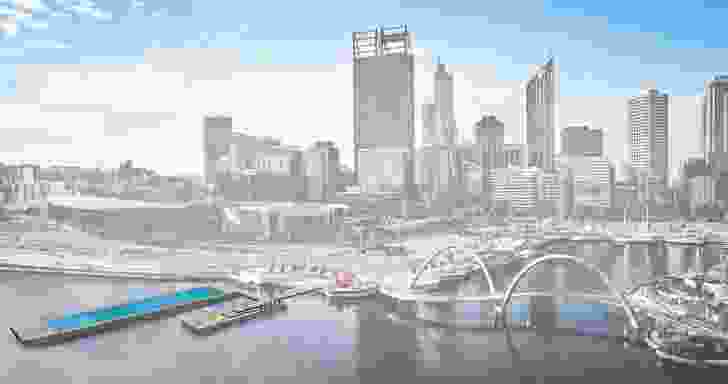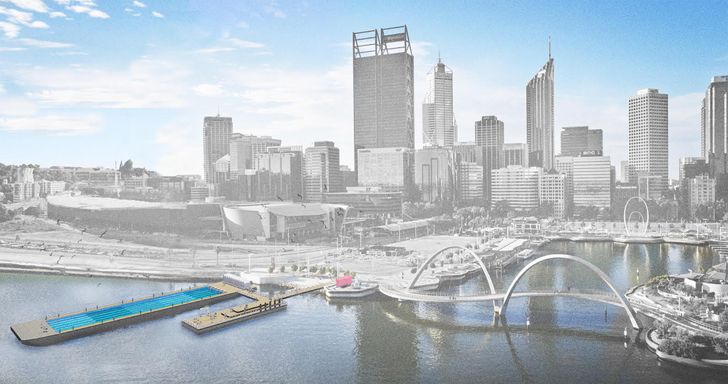 The proposal is the second for a pool floating on the river. ARM Architecture were, in September 2018, behind a design for a floating pool and cultural centre, which would be sited next to Elizabeth Quay, itself designed by ARM Architecture with TCL.
Elsewhere, proposals for floating river pools include the Yarra Pool by Studio Octopi in Melbourne and the Plus Pool in New York City's East River.
The proponents said in a statement that the plan was "encouraged" by the Metropolitan Redevelopment Authority.
Related topics