In 2017, AILA included gender as a statistical variable for the first time in its annual salary survey, revealing two significant facts: that women are underrepresented in senior leadership positions and that, except in the position of junior landscape architect, they are paid less than men across all other levels of the profession.1 In other words, the landscape architectural profession in Australia has a gender equity problem.
In response to the salary survey results, AILA initiated the Gender Equity in Landscape Architecture Project in March 2018, undertaken in collaboration with architect-initiated research and advocacy organization Parlour: women, equity, architecture and Monash University's XYX Lab. Framed as a research and action project, the initiative's first phase establishes a critical research base. This work will inform future phases of the project, which will focus on strategies for change.
The research undertaken by Parlour since 2011 into gender inequity in architecture has revealed that gender inequity in design practice is not one issue but rather a series of issues, both structural and cultural, in the way we practise and the way we think and talk about practice. The problem is multifaceted, reflecting many variables that have a cumulative effect over time, disadvantaging women by limiting their ability to participate and lead in the profession. Given the systemic nature of these issues, we also know that gender equity needs to be addressed at every level of our profession – by individuals, practices, universities and the institute.
The project initiated by AILA, which focuses on data in its first phase, gives evidence of the issues and reveals what might otherwise remain unperceived. An example from my own experience is a time I issued a public call for ideas in the planning of a major international conference and ran stats along the way. Response rates were split almost evenly between men and women. But in terms of calling for suggestions for speakers and topics, the split was far less balanced. Of those who responded to the call-out, 100 percent of male respondents nominated themselves to speak at the conference, while only one female respondent did so. Data is foundational to breaking down the issues and developing formal long-term strategies for change.
While the initiative of AILA is to be commended, Cassandra Chilton argued in late 2017 that there had been a virtual non-response among AILA's membership to the 2017 survey data.Despite the inequity revealed, it seems that our profession has yet to develop a true discourse about this issue. What might such a discourse look like and what form might it take? It's worth looking to our peers in architecture for a precedent. The conversation about gender equity in architecture began to gain momentum in both Australia and New Zealand from 2011, initiated by Parlour and Architecture and Women NZ. These are architect-initiated research and advocacy organizations that brought the issue to the governing/regulating institute level and continue to operate both critically and collaboratively in parallel with the Australian Institute of Architects and New Zealand Institute of Architects respectively. Through an online and on-the-ground presence, both organizations sustain an active space for discussion and debate, generate research and analysis on the issues, build critical cases for new policy and connect an expanding community of women across architecture and the built environment. They also fall within a broader phenomenon that we have witnessed in recent times, of naming insidious phenomena and creating forums for discussion and action – from the #MeToo movement to the four-million-person (globally) Women's March in January 2017, with a reprise march in January 2018. We know the power of discourse.
The AILA initiative is crucially important, but with this we need to build an active, critical and continuous discussion about gender equity in all spaces of the profession – in our offices, in industry discussions and projects, among management teams, in academic curricula, between employers and employees and among colleagues, including both men and women at all levels of the profession. To transform practice, the profession needs to be engaged.
Capturing the issues, catalysing a discourse
This article was originally conceived as a research piece, but at the eleventh hour I contacted a group of women in Australian landscape architecture practice, hoping to capture the thoughts and experiences of a geographic and generational cross-section of our profession. I gave them the short prompt "What is one thing that would make landscape practice more equitable for women?" I was inspired by the breadth and generosity of responses and by the conversation's atmosphere of solidarity and respect. In the spirit of catalysing a discourse, and as evidence of the power of creating an open and responsive space for discussion, here we share that conversation.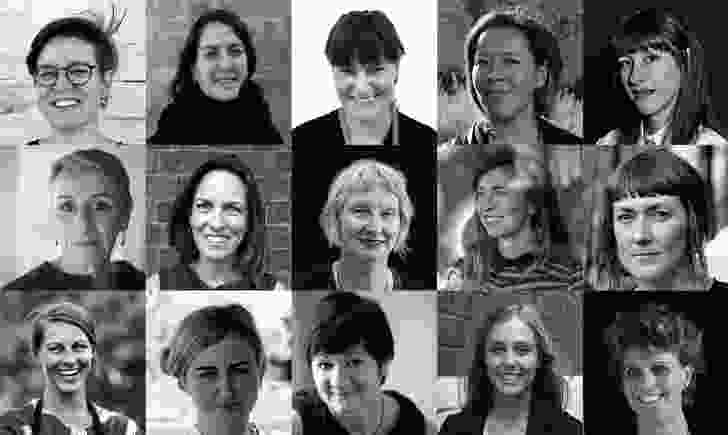 Jen Lynch: What is one thing that would make landscape practice more equitable for women?
SueAnne Ware (head of the School of Architecture and Built Environment, University of Newcastle): Being respected for not being male and having other ways of getting things done. And, given the statistics on women over fifty still in the profession, I'd say persistence, with a sense of humour.
Kirsten Bauer (director, Aspect Studios): Being listened to and recognized for our opinion as much as anyone. Recognition, respect and equal reward.
Jocelyn Chiew (manager Campus Design, Quality and Planning, Monash University): Being included at "the table" as an equal voice in direction setting and decision-making, and being respected and supported for having views, experiences and ideas that might be different.
Cassandra Chilton (principal, Rush Wright Associates): An acknowledgement that gender bias exists, with efforts directed into identifying where it exists and why. Also, flexible work arrangements including the availability of part-time roles and job sharing. Having practices establishing open and transparent pathways to promotion that support gender diversity and pay parity at all career levels.
Catherin Bull AM (emeritus professor of landscape architecture, University of Melbourne): Like landscape practice itself, there is never "one thing" that effects change, but a long-term view helps. Idealism and passion must be balanced with pragmatism, patience, resilience and unwavering determination. Oh, and SueAnne's sense of humour!
Nathalie Ward (director, Lat27): I am in the fortunate position of working within an equitable landscape practice with both genders equally recognized, respected and rewarded. The opportunity for change lies in the industries and clients we interface with, almost all of which are highly male-dominated. Women should be valued and respected for being women and supported through flexibility, which is only a reality if their partners are afforded the flexibility to support them.
Gini Lee (professor of landscape architecture, University of Melbourne): I'm in agreement with other thoughts already put forward and am also interested in seeing whether particular forms of practice could be regarded as gendered. In the diversity of things that we do, are there particular areas or approaches more typically undertaken or promoted by women – or men, for that matter?
Simone Bliss (director, SBLA): The built environment profession needs more female leaders to operate through qualities of openness, transparency and trust to make change. In order to have more female leaders, we need to offer ultimate flexibility and offer welcoming and trusting working environments.
Claire Martin (associate director, Oculus): I agree with SueAnne's comment regarding the necessity of a sense of humour. Mine is tested at times.
Gini, I think it's interesting to consider certain practice/practices as gendered and to consider what might characterize those practices, the legibility of those characteristics, and how indiscernible they might be to the profession or the broader public given the collective nature of our cultural production.
As for what would make landscape practice more equitable for women? There is a partiality to how we individually practise that is worth considering. Emphasis needs to be placed on more equitable access to the means and modes of practice and on the improved communication of diverse practice types (Simone's being an interesting model).
Vanessa Margetts (founding director, MudMap Studio): I don't have much to add that hasn't been mentioned. I feel I have been lucky to not have felt discrimination and generally I don't even think about gender at work. I do sometimes feel I need to be more bullish than my male colleagues to get my point across. I agree … that some of the problems come from outside the landscape architecture industry. I would like to express my gratitude to the strong women who have gone before us and helped get us to where we are now.
Sarah Hicks (director, Bush Projects): Many thanks for initiating this forum. I'm enjoying the range of voices on this topic. As an emerging practitioner, I'd like to express my admiration and respect for the work of many women included in this thread who've collectively influenced my sense of the potential for landscape practice in Australia. To reiterate: a diverse range of prominent female role models within the field is key. Secondly, within the built environment, initiatives such as competitions and small project awards have the potential to act as circuit-breakers, often generating a more level playing field that's accessible to emerging practices irrespective of gender.
Jane Irwin (principal, Jane Irwin Landscape Architecture): As the female lead of a small practice, I have found that flexibility is key to a strong and consistent role for women. We usually have a balance of genders and have nurtured female staff from university, through starting a family and to senior roles, trying to ensure that everyone can make a positive contribution to projects and to the practice. It's tricky at times having a number of people working part-time, but the contribution they make is worth it. We also make sure that clients know how our practice is structured and that flexibility and balance are part of our DNA – but I'm sure this also means that there are projects we don't win at tender because of our approach. I don't have all the answers. I'm still learning how to run a practice and consider everyone's needs.
Brittany Johnston (chair, AILA Fresh NSW): As a recent graduate and emerging landscape architect I have an amazing amount of optimism about the future of gender equality within the discipline. Seven of the eight members of the AILA Fresh NSW committee are women and the chair of every state's Fresh committee is a woman, myself included. It is so encouraging and inspiring to know that women across the country feel confident and empowered in leadership roles and I can only hope that this filters through into practice and beyond.
As a young woman, I feel that strength and resilience are key and, as many others have mentioned, a sense of humour combined with an acknowledgement that the norms of previous days are on their way out.
While I can't comment too much on the adversities I am yet to face "moving up" in the profession (of which I am sure there are many), perhaps equal consideration and respect could be better achieved with more diverse and balanced hiring and judging panels.
Katharina Nieberler-Walker (principal and head of landscape architecture, Conrad Gargett): There are so many contributions and personal experiences here and it makes me appreciate the power of solidarity and story sharing. For me, one thing that would make landscape practice more equitable for women is respect and appreciation of the idea that things can be done differently for the better.
1. The "2017 Salary Survey Report" is available to members of the Australian Institute of Landscape Architects: www.aila.org.au.
Source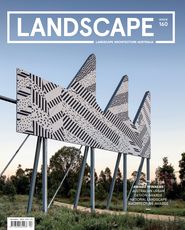 Practice
Published online: 4 Jan 2019
Words: Jen Lynch

Issue
Landscape Architecture Australia, November 2018