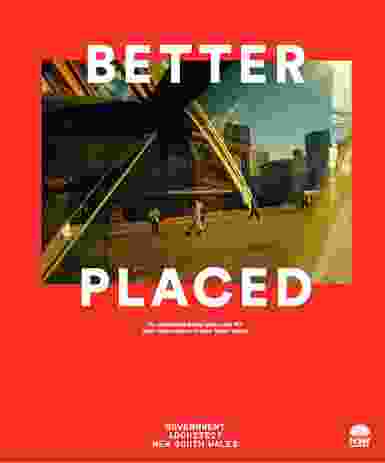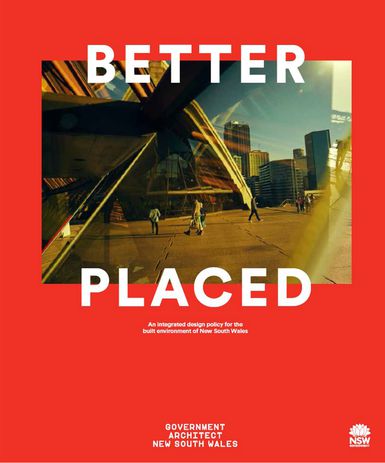 The changing role of the Government Architect in New South Wales
In 2016, while reaching a milestone of 200 years in office, the Government Architect New South Wales (GANSW) shifted from an office competing with industry in providing architectural design services to government, to focus on and better support the role of independent and expert strategic advisor to government. This shift from architectural services to strategy has redefined the role of the Government Architect, allowing the role to better advocate for what the architecture industry can offer to government, planning and development bodies. While designing buildings and environments is still the essential skill of the architect, the strategic role has expanded design to process based thinking that is extremely valuable in early phases of planning and development. Designers have a unique way of synthesising information that can help understand societal demands resulting from increasing complexity and change in order to offer integrated solutions.
Alongside the shift in the role of the GANSW, proposals are currently on exhibition to amend the NSW EP&A Act, which include a new design object, elevating the role of design; "(f) to promote good design in the built environment."1
Better Placed
The new policy launched by GANSW establishes what is expected in terms of good design and effective process, across all projects in NSW. Better Placed was launched as a first draft in September 2016 with significant consultation undertaken in the form of workshops, written responses, conferences, seminars and outreach to a variety of groups including government agencies, local government, peak industry bodies, professionals and communities. The final policy released in July 2017.
The policy is not prescriptive, or object focussed, but performative, focussing on people and community. It is about raising expectations and standards for the quality of place and environment. To meet this end, the policy defines design as a multifaceted word, simultaneously being a process put in place to do something, and an outcome of creating something. This definition of design is an important one as it expands design's role to a verb and a noun – a doing, and a result of doing.
This definition provides the structure of the policy, outlining what a good design process is, and seven distinct objectives that create good outcomes. The seven objectives define the key considerations in the design of a well-designed built environment that is defined as healthy, responsive, integrated, equitable, and resilient;
Better fit: contextual, local and of its place
Better performance: sustainable, adaptable and durable
Better for community: inclusive, connected and diverse
Better for people: safe, comfortable and liveable
Better working: functional, efficient and fit for purpose
Better value: creating and adding value
Better look and feel: engaging, inviting and attractive
The audience for the policy is far reaching; with multiple user groups targeted to a single message that good design makes better places. The policy advocates for the designer in this process; as the thinkers that have essential training and skills in delivering better outcomes through holistic and collaborative processes.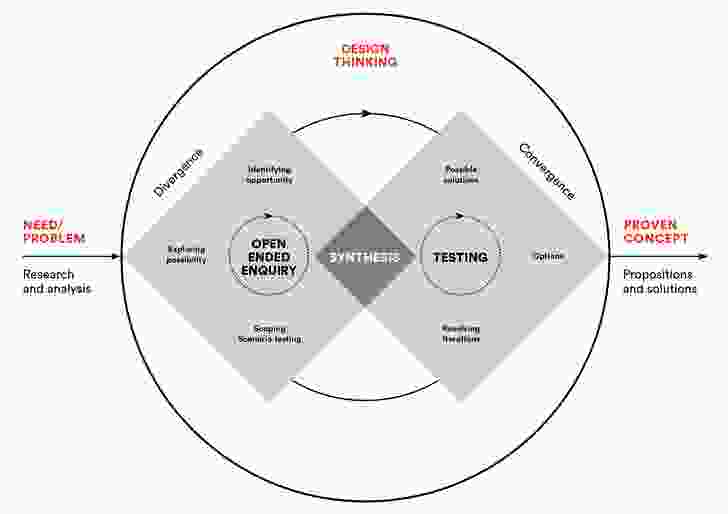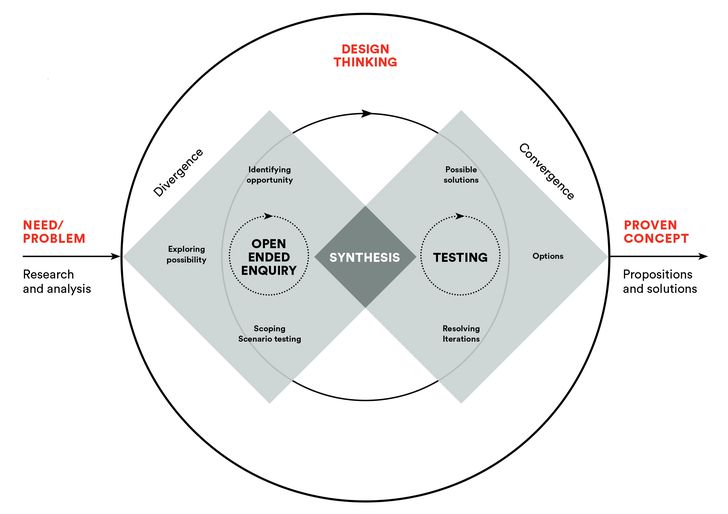 Why design thinking?
Design thinking offers a holistic way of finding opportunities and resolving project problems. It is the method in which designers seek to integrate possibilities and to generate new ideas. It is a creative process that seeks answers through collaboration and synthesis of multiple inputs. Design thinking is a creative skill where designers think divergently in order to make new connections, test and retest ideas, and anticipate future challenges in order to find a better outcome for the problem at hand.
"Design thinking has much to offer… It provides not just a useful and rigorous process of coming up with creative ideas but also a synthesising, holistic way of looking at the world around us, making connections and seeing relationships among things we often treat as separate and distinct."2
Design methods and processes can help by synthesising broad and sometime competing factors, and developing solutions for the built environment that incorporate cohesive, integrated and interconnected solutions. Design methods can negotiate multiple factors and develop connective ideas and opportunities based on these inputs. Design can prototype and test ideas, as well as provide feedback into initial analysis to ensure solutions address initial concerns.
Integrated design
While the policy outlines the role of the designer and their skills as design thinkers, it must be stated that "the best ideas often emerge in participatory processes that utilise all of the data available and engage in a diversity of points of view."3 The role of designer as a design thinker requires collaboration with the entire planning and development team and involves consultative and participatory processes, varied ideas, multiple inputs and lateral thinking. The designer is a team player, a synthesiser, and a collaborator. The Better Placed definition of good process is based around a collaborative process and includes the following phases;
Discover – Define / Involve / Research
Create – Explore possibilities / Synthesise / Develop ideas
Deliver – Prototype / Evaluate / Implement
The emphasis on design as a process related action is expansive; designers can be used earlier in the development process, and their design skills should be utilised to help solve complexity through integrated design practices.
"Integrated Design is about collaboration, consultation and communication across broad stakeholders and, early in the design process, acknowledges challenges and perceived restrictions. It enables the integration of research into all aspects of industry and professional practice with an emphasis on processes for achieving outcomes as well as the outcomes themselves. Based on a human-centred approach, integrated design fosters coordinated, long term decision making leading to improved quality of life outcomes.4
Strategic frameworks
Strategic (spatial) frameworks exemplify a design-led methodology being utilised in precinct planning in locations across NSW, led and initiated by GANSW. A spatial framework is usually undertaken at precinct scale in areas where complex issues exist and development and growth is due to occur. The spatial framework process engages a designer early, to use their skill in research and synthesis of information to help create a visioning document. The document is pre-masterplan and does not propose design solutions, instead the outcomes are frameworks for place-based approaches that help establish a series of values for future development that can be used for project framing, and be measured and evaluated.
The resultant strategies, values and visions can be embedded within political and planning processes and systems. Cultivating the spatial intelligence of designers helps to coordinate across government as well as set a more holistic framework for development.
Conclusion
GANSW has a contemporary, strategic and integrative role as designers. Designers are collaborative thinkers with skills that can help create better quality people and community based outcomes for the built environment. Design offers a contributing process to planning our future by bringing together creative intelligence, lateral thinking and the ability to vision for the collective imagination. Importantly, design is an iterative and inclusive process with much to offer to decision making and planning in government.
This article originally appeared in New Planner (September, 2017) – the journal of the New South Wales planning profession – published by the Planning Institute of Australia.
1. Environmental Planning and Assessment Amendment Bill 2017, New South Wales Draft Government Bill, http://www.planning.nsw.gov.au/~/media/Files/DPE/Other/draftbill-2017-01-09.ashx
2. Fisher, T 2016, Designing our way to a Better World, University of Minnesota Press
3. Fisher, T 2016, Designing our way to a Better World, University of Minnesota Press
4. Lee, L 2011, An Integrated Design Strategy for South Australia, Adelaide thinkers in Residence, South Australia Government
Related topics