Waverley Council in Sydney has released shortlisted designs for a memorial in Bondi – a site-specific artwork commemorating the victims of homophobic and transphobic violence.
The permanent memorial acknowledges the hate crimes against the LGBTQ+ community that were perpertrated along Sydney's coastline, including Bondi, where many gay men and transgender women were assaulted and, in some cases, murdered between 1970 and 2000. Many of these cases remain unresolved.
Landscape architecture and architecture practices have been shortlisted for the Bondi Memorial Project, including Jane Irwin Landscape Architecture and McGregor Westlake Architecture, and Aspect Studios.
Jane Irwin Landscape Architecture and McGregor Westlake Architecture have proposed a memorial with "small and intimate spaces for individual contemplation and memory." The space would include a number of triangular shaped poles made of corten steel and grass slopes and stone benches that would form an amphitheatre space that would accommodate a small gathering for commemorative or educational events.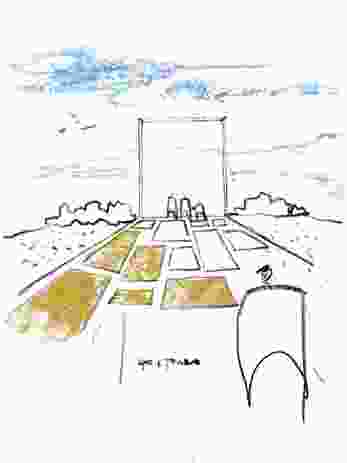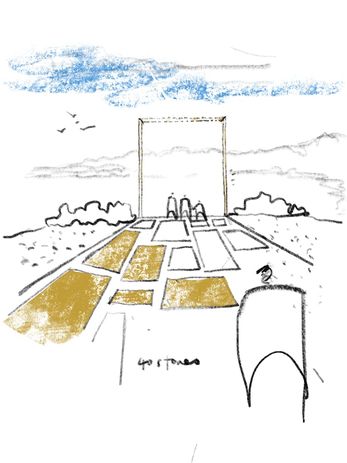 Aspect Studios invites visitors to bow their heads at the memorial, which will consist of 40 individual pieces of sandstone embedded within the landscape. A corten steel portal lined with a mirror finish will frame the view towards the water. "There is a simplicity and solemnity to the frame. It symbolises the single finite act, a sharp moment in time that holds the artwork together but at the same time disappears when seen in the scale of the distant view."
Architecture practice Studio Trobec and Russell Rodrigo's proposal, Bearing Witness, calls for "a place of gathering and remembering between the land and sea, the communal and the intimate, the real and the virtual, the past and the future."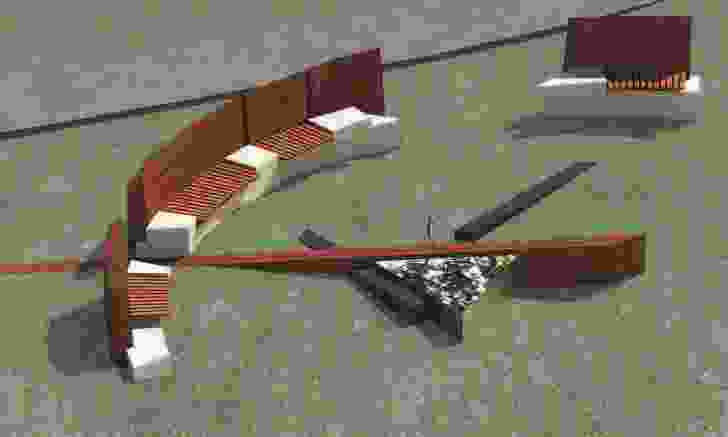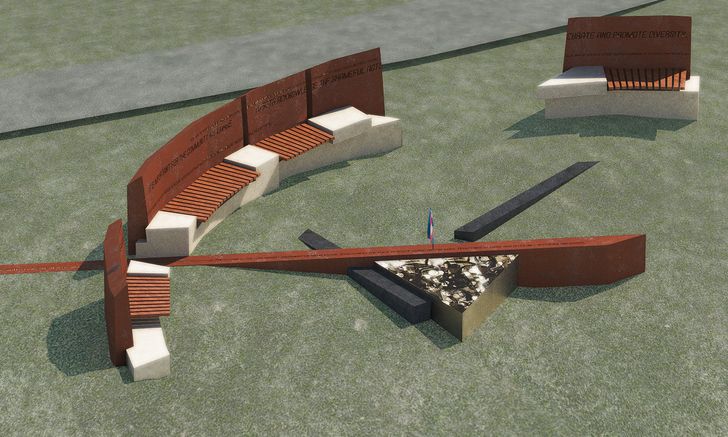 The memorial will be made from sandstone and corten steel in the shape of a gentle curve facing the sea. Three horizontal corten steel and granite bars will emerge from the walls and form a triangular void filled with whistles, in reference to a 1991 anti-violence project in NSW.
Three other shortlisted proposals came from artists Jane Cavanough and William Eicholtz and public art organization Urban Art Projects.
Public feedback on the proposals closed on 5 July.
Related topics