Designers are partial to adopting new terminologies as a means for establishing theoretical positions and concepts. Rem Koolhaas has been particularly influential in the lexicon of design language, for instance offering concepts such as "scape" – an encompassing definition of architecture, landscape and infrastructure. More recently, Koolhaas and the Office for Metropolitan Architecture (OMA)'s allied research and design studio AMO, have explored a new research focus described as "countryside." On a Tuesday night in October, more than 700 people came to the Melbourne School of Design to hear more about this new direction (and countless more listened via a live stream). I was interested to hear Koolhaas's definition of this term – which has a distinctly old world agrarian sensibility. Trained as a landscape architect, I often encounter the ambiguity of "landscape" related language. He did not, however, offer a definition of countryside, instead describing it through a default position deemed as everything outside of what is considered urban – the remaining 98 percent of the globe. Further investigation into his writing offers this definition:
The countryside is now the frontline of transformation. A world formerly dictated by the seasons and the organisation of agriculture is now a toxic mix of genetic experiment, science, industrial nostalgia, seasonal immigration, territorial buying sprees, massive subsidies, incidental inhabitation, tax incentives, investment, political turmoil, in other words more volatile than the most accelerated city. The countryside is an amalgamation of tendencies that are outside our overview and outside our awareness. Our current obsession with only the city is highly irresponsible because you cannot understand the city without understanding the countryside.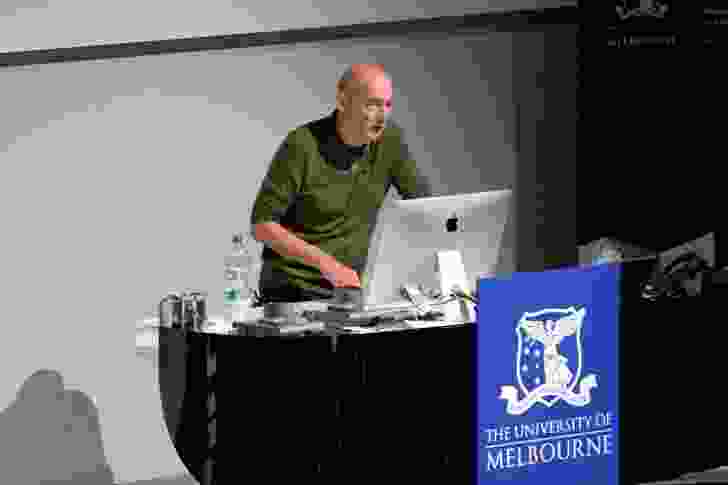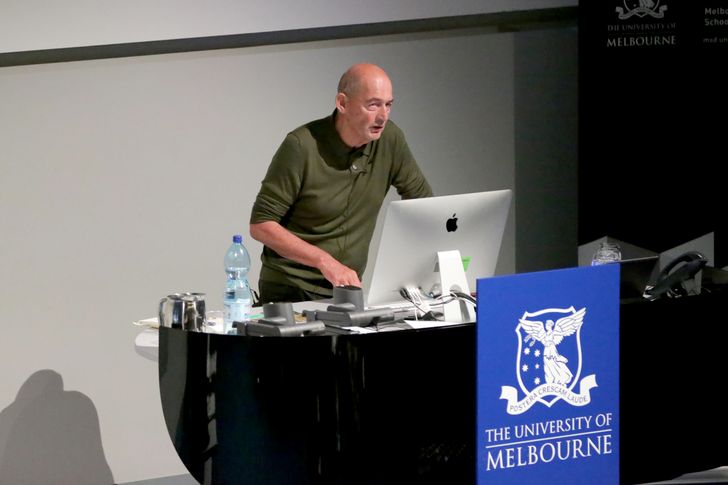 Within this framing, countryside seems to concern the economic transformation of agricultural practice and land. He does not seek to understand the complex ecological and physical conditions of this non-urban space but instead builds a reading of countryside through the economic apparatus of the city, which is no longer contained within the urban realm. This position strongly reflects OMA's origins in the Netherlands – a country which, we are constantly reminded throughout the lecture, is "full," leading to new relationships between urbanism and countryside, economy and agriculture.
Over the next 20 minutes we were presented with a number of "case study histories" – from the manner in which countryside has operated as a canvas for dictators and authoritarian political imagination, to the links between studying gorillas in Africa and the tourism industry, and through to the impact of digital technology on American agricultural practices. Beyond references to "flatness" and basic resources such as sun and fresh air, the physical or ecological attributes of countryside only exist when deemed to have market value.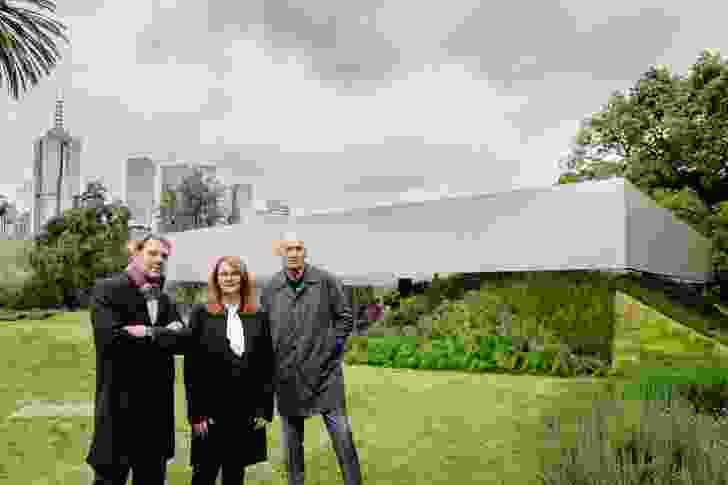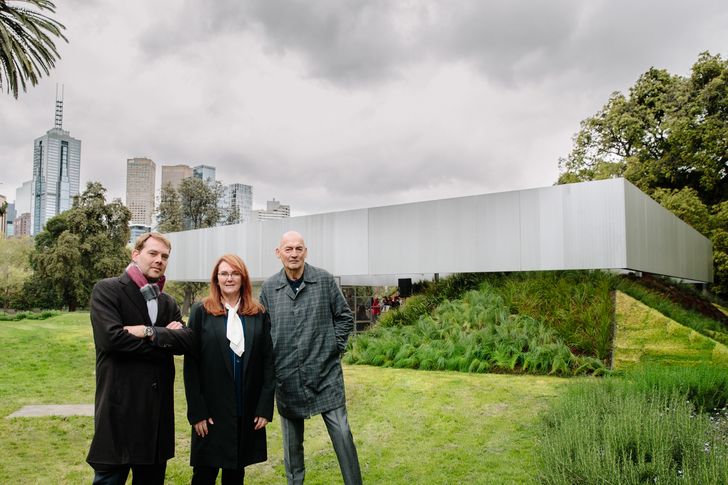 The limitations of this lens became apparent in the final stage of the presentation when OMA's managing partner-architect, David Gianotten took the stage to apply this framing to Australia. We were not included as part of the research case studies, however OMA's design for the fourth MPavilion, which recently opened in Melbourne's Queen Victoria Gardens, offered the opportunity to explore their ideas here.
One got the sense from Koolhaas that he was not all that interested in Australia, and it was left to Gianotten to take this concept of countryside and employ it in this unknown context. As a general rule, it is always dangerous to explain the characteristics of a country to its own audience – especially as a self-declared new arrival. And this played out rather painfully over the next 10 minutes.
Unsurprisingly, he began his analysis by examining Australia through the lens of the more familiar Netherlands. Framing the "new" through the already known is a well-trodden strategy for those used to occupying the centre – and it is a strategy that forms the foundations of colonization. With a focus on establishing similarity and difference, this approach negates any possibility of uncovering particularities. Seemingly unaware that his very Dutch perspective of countryside would prove woefully inadequate for engaging with Australia's new world context and unique ecological conditions, Gianotten presented the audience with tips for improving Australia's development potential. Australia, like the Netherlands, is largely flat, but far more sparsely developed, leaving vast areas ripe for conversion into "countryside."
But wait, according to Koolhaas's definition, what is not urban is already countryside. If not, then what is the land that is neither countryside or urban? Although not said explicitly, I suspect Gianotten views the large tracts of Australia unencumbered by agricultural transformation as empty – a framing which leads us full circle back to colonial framings of terra nullius.
And here lies the limitation of Koolhaas's all-encompassing definition of countryside. It doesn't recognize that different countries have their own complex relationships between economy and ecology, with their own distinctive temporality and spatiality. Applying this lens to Australia leads Gianotten to naive propositions. He observes, for instance, that most of Australia's farming is located close to urban settlement on the eastern seaboard, claiming that we are not seizing the economic opportunities afforded by the considerable flatness located within the interior. He seems unaware that this clustering owes much to the Great Dividing Range (an un-flat bit of Australia) which establishes the "economically favourable" conditions of fertile agricultural land and coastal rain. Gianotten continued to dig his hole with rather random observations, offering for instance a surprisingly positive interpretation of climate change, stating: 'Large parts of your country are not affected by climate change and some are becoming better accessible than they were before." I wonder if he read the article published by The Guardian the next morning headlined "Australian cities to have 50C summer days by 2040."
Engaging with Koolhaas writings has always been a tricky affair – requiring a careful questioning of whether they present critique or in fact direction. This lecture had elements of both. Koolhaas cherry-picked examples from around the world to demonstrate transformative economies outside of the urban; drawing the short straw Gianotten applied these values to produce a technocratic vision for Australia based on transforming a perceived emptiness. If the true motive of Koolhaas and AMO's work is research (as proposed during the lecture) then Australia offers the valuable opportunity to test their Eurocentric assumptions of countryside in an ecologically, culturally and economically different context. However, this requires an openness to seeing difference, and allowing this discovery to unsettle their starting proposition. I invite them to do so in their remaining time in Australia.
Related topics