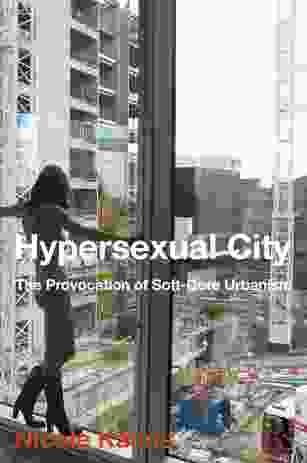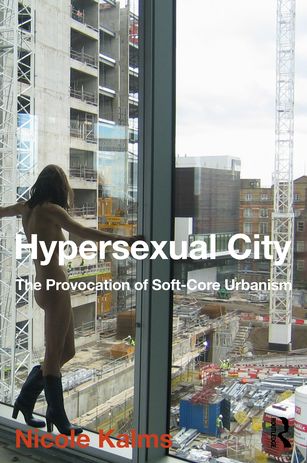 In recent years, in Australia and elsewhere, hypersexuality has proliferated across a range of media. Sex has become a focus of civic concern, with technologies facilitating sexual communication and its movement into public space extending access to sexualized representation and pornography. As media presence continues to increase in urban space, and as urban space becomes less differentiated from media space, there is a need to contextualize and critique the role of hypersexuality in cities.
To date, most of the critique of hypersexuality has surfaced in cultural theory and feminist studies. Media analysts have researched the social changes and quantitative effects of sexualization, yet little research exists in the realm of urban and architectural praxis, where commercially hypersexualized representations thrive and are particularly complex. Hypersexual City addresses the dearth of scholarly critique of hypersexualized urbanism from the disciplines of architecture, urbanism and landscape by examining key hypersexual typologies.
A series of questions emerge: What are the architectural and urban manifestations of hypersexualization in neoliberal cities? Do the infrastructure and media of hypersexualized expression impact on the occupation of urban space? And what are the potential consequences of the proliferation of hypersexuality in urban space?
I argue that a postfeminist view dominates neoliberal cities and seems to suggest that urban life is undergoing a territorial transformation that echoes women's expanding sexual empowerment and liberation. Hypersexual City suggests that women (indeed, all of us) should understand that these changes are often coupled with highly regulated ideas of women's sexuality and femininity.

The selected case studies in the book borrow from the codes and conventions of pornography to provocatively bring commercial hypersexualization into urban space. My analytical illustrations explore each case study and are viewed as a device to investigate the material of hypersexuality in cities but also as a method to communicate new typologies of hypersexualization. Adding another dimension to the theoretical arguments, visual 'texts' prompt deeper engagement with hypersexual urbanism and use modes of mapping, diagram, illustration, photo documentation, infographic and orthographic drawing to track the details of each site and to support the exploration of their meaning, use and contestation across various disciplines. For example, the tactics of hypersexualized advertising images, their context and their regulation is interrogated; Analysis of strip club precincts enables me to propose that hypersexualization supports the commercial use of women's bodies by mobilizing them in urban space; Looking at hypersexualized buildings produced by architects the book shows how design practices grapple with hypersexual issues and must invite greater critical discussion.
Certainly the subject of hypersexualized urbanism extends to the disciplines of feminism, media, and legislation and policy in the critical practices of sexual geography and activism. This is the opportunity for landscape architects, urban designers and architects. Each has an important role to play in the analysis of hypersexual space, and this larger scholarly and discursive field. The insights gleaned from examining the phenomena of hypersexual urbanism in this book address many pressing social issues with regard to the critique and regulation of controversial hypersexual representations. The current social and political determination to understand the causes and consequences of gender inequality makes understanding this issue urgent.
To purchase a copy of the book visit Hypersexual City: The Provocation of Soft-core Urbanism, Nicole Kalms, Routledge, 2017.
Related topics