Imagine the scene: in a funky converted warehouse in inner south Sydney, the timber-floored boardroom comes alive with the chirpy chatter of the creatives, white-boarding the Next Big Thing in the burgeoning world of green ideas.
A brave new campaign is being conceived, a shiny, fresh process to create media reach, twitter feed and clicks on web sites. The message is green; green is good, right?
But what's the big idea? It needs to be something catchy, that everyone can get on board with, important sounding, a bit like a message from government. Something visionary… a view of the future, a look over the green horizon. But not too distant. A new vision. Green vision. "202020 vision!" someone cries. And so perhaps it was born, the 202020 Vision, a glossy big idea in marketing things green.
The 202020 Vision is an initiative of Horticulture Innovations Australia (HIA) to create "20 percent more green space in Australia's urban areas by the year 2020." It was crafted by two media and PR companies in Sydney: The Bravery, and Republic of Everyone, and paid for by the nursery industry marketing levy, a charge to members of the Nursery and Garden Industry Australia.
The nursery industry has deep pockets, turning over in excess of $1.2 billion in production value annually, from live plants grown for forestry, fruit and vegetables, landscape projects and ornamental retail supply chains. That's a lot of money, but industry expansion and turnover has flatlined, and suffered negative growth in 2013-4, the year the 202020 Vision was first conceived. Production area, as in areas of nurseries producing plants, shrank 5 percent in that year, and 2 percent the year after. In an expanding economy, those statistics reveal much. Sales of plants are declining in real terms. The 202020 Vision aims to reverse this, which of course is not in itself such a bad idea.
But the ambitions of the published vision, and its claims to success, deserve some serious scrutiny. It promises much.
According to HIA, the "202020 Vision is a plan with an impressive goal: to see 20 percent more green space in Australia's urban areas by the year 2020." They go on to claim, "For growers in the nursery industry, this translates to seeing two percent more plants sold year on year until 2020. And with more local council areas sitting up and taking notice, momentum is certainly building."
The goal does indeed sound impressive, but is it even possible to achieve? The answer might be explained by the changing goal posts of its objectives. In various places online and in published reports it reads:
"The 202020 Vision is one big collaboration to make our urban areas 20% greener by 2020;" or
"How business, government, education and community can work together to create 20% more green space in our urban areas by 2020;" or
"Our mission is to create 20% more and better urban green space by 2020;" or
"20% more green spaces in urban areas by 2020."
The 202020 Vision sits alongside other marketing campaigns conducted by the Australian horticulture industry, where the HIA invests heavily in marketing and in vital research and development (R&D). The HIA also sponsors "co-investment" with project partners, and these include programs organised under a 'Green Cities' umbrella.
All are ambitious, make far-reaching claims, are either similarly impossible to achieve, replicate existing knowledge, or might simply be a waste of time. Like the 202020 Vision, they all begin with a quasi-scientific premise or an ambition that is unlikely to be able to be achieved. They all sound good, like the 202020 Vision, but many questions remain about the potential to actually deliver anything tangible.
Not unexpectedly, all are designed ultimately to increase sales of horticultural products and services.
The first problem with the 202020 Vision is the basic premise, which is either "20% more green space in urban areas by 2020" or "20% better green space," or to make urban areas "20% greener" by the year 2020, depending on which "vision statement" is currently on offer in the blizzard of documents. Of these, the first is patently unachievable in our democratic economy, and the last two are open-ended value statements, which are not really capable of being measured. Greener, or better, for whom?
From this basic inattention to the reality of its vision, mission, or is it just ambition, the programme quickly falls apart. It has borrowed taglines from other, achievable programs, like the Renewable Energy Target, but the inability to meet its own goals doesn't seem to have deterred those involved from forging ahead without much of an intellectual compass.
This is further revealed in a new program initiated by the HIA to measure green space, touted as "Measuring Australia's Green Space Asset." A team of researchers at the University of Technology Sydney (UTS) has embarked on this work, a collaboration involving the university's Institute for Sustainable Futures. I was approached to participate in the (very appropriately named) MUGS focus group, which stands for Measuring Urban Green Spaces, held in Melbourne in March 2017.
"This project has national scope and due to your role in this space," read the invitation, I had been nominated as a "potential participant of our stakeholder engagement – a focus group in your capital city."
At first I wasn't sure it was serious. MUGS. I couldn't help imagining Celia Pacquola, playing Nat from the ABC TV series Utopia, walking in the door bearing targeted Christmas gifts for all stakeholders. The program breathlessly announced, "We would love to gain additional input and your insights into, and experience with, metrics for measuring urban green space in Australia's urban environments. The output of our research will be a 'blueprint' for measuring Australia's urban green space assets and we hope you, as a potential end user, could be informing us of the best characteristics for such a 'blueprint.'"
I sure could provide many insights, at length, but I was too busy building a new green space for a major public sector client to be able to attend. The irony itself was strangely pleasurable. Also attached to the email was a PDF flyer, boldly titled Resolving Urban Green Space Assets for Australia's Urban Environment - Towards an Australian set of Metrics for Urban Green Space (MUGS), the research consent form, also emailed, reveals much.
It read, "This project, being sponsored by Horticulture Innovation Australia Ltd (or HIA), will undertake a global review of methods, models and tools that may be employed to manage and plan for the green space assets of Australia's urban environments. The project will bring together global approaches to quantify, evaluate, and promote healthy and climate resilient urban green space environments. The research findings will allow HIA's stakeholders to quantify potential additional demand for products, such as turf grass, trees and plants. The research will also encourage better planning and management of urban green space. The project will consult widely with potential end users from the outset to ensure the recommended approaches will meet the users' needs.
"The project methodology has been designed around engagement of the 202020 Vision community – a collaboration of industry, business, NGOs, government, academia and individuals working together to create 20% more and better urban green space by 2020."
It's fairly clear the key metric here is the middle sentence, the one about quantifying additional demand for products, such as turf, plants and trees. Sales. A secondary outcome might be better planning and management of green space. Which, of course, is just the means to the real end.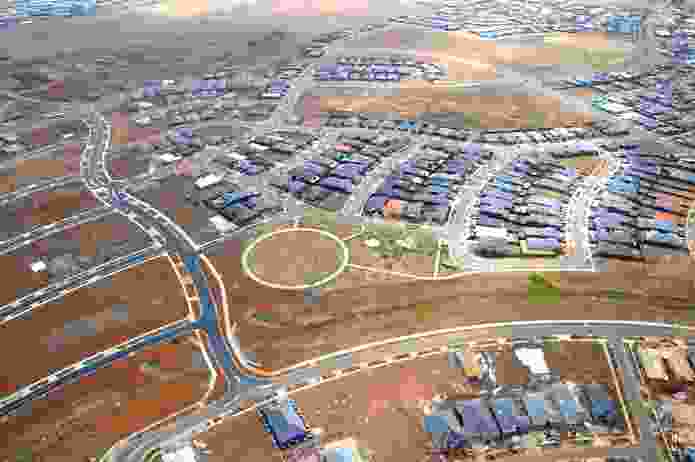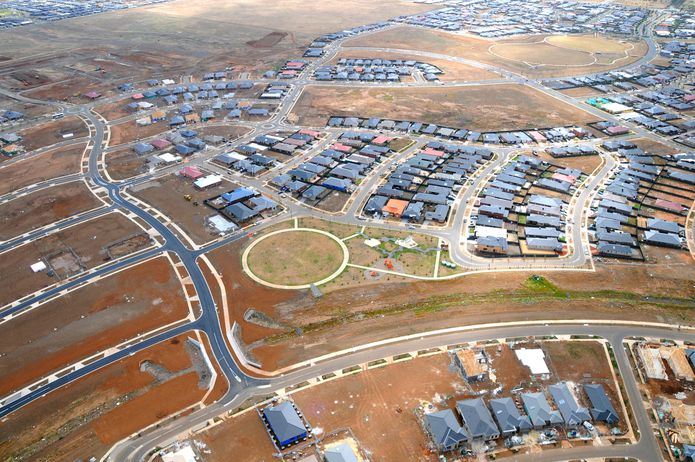 In every urban area in Australia, open space management generally falls into local government control, or the control of the state via waterways authorities or other bodies charged with the management of Crown land. All of these organizations know exactly how much open space they are managing, probably down to the last square metre. They know it, because they pay to insure it, maintain it, and have to endure the endless debates about who manages which parcel. Similarly, Australian land title and planning systems define how all land in the country is owned and zoned. It is hard to imagine how more data could possibly be needed.
The core premise of the 202020 Vision seeks to create 20 percent "more and better" green space by 2020. This could only have been thought possible within intellectual frameworks where the message means more than the outcome, where fiction is crafted to appear as fact. That of course is within the spinning orbits of planet PR, where relationship to truth is at best tenuous, perhaps inconvenient or best overlooked.
Even a basic logical analysis reveals much. In some senses, nearly all the green spaces that will ever be created already exist, and the only outcome possible in a growing economy is for there to be less green space tomorrow, overall, than there is today. Small-scale redistributions may occur, but the realities of land ownership, management and the role of capital, all preclude anything but minor adjustments to the distribution of green space in urban areas. On the fringe, vast green spaces are being bulldozed daily, transforming green space into tract housing and industrial subdivisions. There is simply no way for the nip and tuck of urban consolidation or the trendy world of "pop-ups" and "parklets" to ever compensate for this loss of green space. Nor do improved designs for existing open spaces create "new parks," as often claimed by the HIA and 202020 Vision.
The recently awarded Hassett Park in the ACT is not at all a new park, as claimed by the 202020 Vision. It has been there as a green public space for close to a hundred years now, dating to the early days of the Canberra subdivision, and before that it was farmland, and before that, the land of the traditional owners.
The 202020 Vision documents make so many bold claims, but so few sustain critical analysis. Of the twenty-eight projects the website claims the HIA are "making happen to make Australia's urban areas 20% greener," just seven (or 25 percent) are marked underway or live. The rest are pending. That's a lot of launches and research work to come before anyone can even get started on creating more green spaces, all to be completed in just two and a half years from now.
So what has been achieved? It is tricky to measure. A lot of media, or spin, that's for sure. The program has funded two primary schools to develop two small green spaces, a pilot programme at Torrens Primary in the ACT, and a winner of the My Park Rules competition, a collaboration with the Australian Institute of Landscape Architects, at Marrickville Public School in Sydney – both funded by the programme to the tune of about $100,000 each. Both of these projects renovated existing open spaces, and both are private spaces attached to primary schools. Neither are parks.
These priorities tell us much. Only five percent of the programme's funding has been dedicated to actually building something. The rest has gone to marketing consultants, researchers and PR people. It funds research into things already well known, creates websites we don't really need, and arguably takes credit for work that professionals in allied fields are already doing and would have done regardless of the vision. The HIA has invested in areas outside its core business, and there have been many willing receivers of the funds. How this will increase the sales of plants and support the nursery industry remains to be properly measured. That is research worthy of funding.
In the meantime, let us all try to avoid the unnecessary distractions and spin and get on with the important job of designing great green spaces, realizing great projects, and of course, planting millions of trees.
Related topics