This project is part of a sequence of subtle transformations Baracco + Wright Architects has made to a single house for a single client in the Melbourne suburb of Kew. It follows, quite logically, from its first alteration to the house: the clients asked the architects to add a bedroom, and the architects responded by suggesting they convert their garage instead. "Well, they had this great building there, and it was just being used as a garage with a terrible driveway," explains Louise Wright, who co-directs the practice with Mauro Baracco. That was ten years ago, and the garage conversion was one of the first projects completed by the firm.
Five years ago, the firm returned to the project and completed a new garage with a deck on top, and a prismatic shard of landscape that shields the living room windows from the headlights of cars rounding the street corner. It has taken five years for the plants to grow large enough to complete the design intent.
Over the past ten years the architects have inserted and converted little bits and pieces in the house, most recently adding a link to the former garage (now bedroom) from the main house. "These are the types of things we've done to this house – just added a link or changed the function of a room – we've never actually knocked a wall down," says Louise.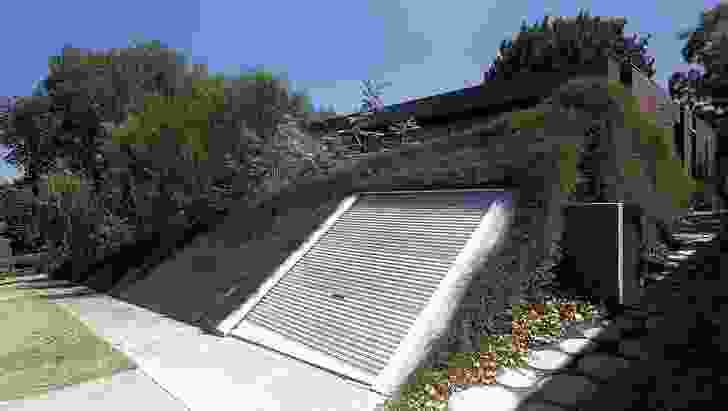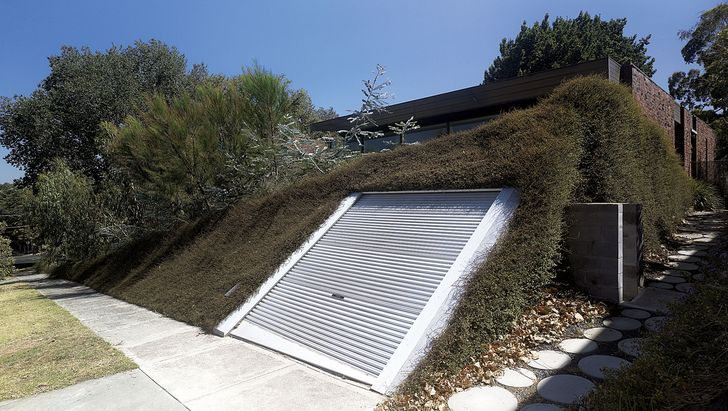 The existing house was designed by Roy Colomb in the early 1970s as one of a side-by-side pair he built for himself and his family. The houses are now owned by separate families; Baracco and Wright managed to convince the neighbours to agree to connect the two landscapes together in a single gesture. The plant-covered triangular wedge tapers off in front of the second house. "The geometry of the abstract hill is about exaggerating the hill that's already there," says Louise.
The steep angle of the artificially tilted ground plane presented a challenge to soil retention. The solution was to keep the plants and soil in place with a cellular plastic grid system called Geoweb and which is manufactured by Geofabrics. The new deck extends the original Colomb-designed deck, widening it to fit a table and chairs. It is a place from which to enjoy views of Melbourne's city skyline in the distance.
"It's about this approach, when you have a good house, to find opportunities, instead of going in and doing your own thing," says Louise. "I have worked in offices where you would come in and gut everything and re-plan it. I've always had a problem with that."
Credits
Architect

Baracco + Wright Architects
Northcote, Melbourne, Vic, Australia
Site Details
Project Details

Status Built
Category Landscape / urban, Residential
Type Alts and adds, New houses

Source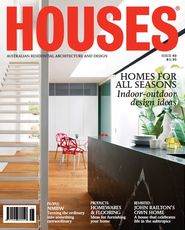 Issue
Houses, December 2012
Related topics