Choreographing the city: Ron Jones
On the eve of the launch of Urban Choreography: Central Melbourne 1985–, a new book documenting the transformation of central Melbourne since the 1980s, Landscape Australia speaks to co-editor Ronald Jones about some of the key ideas that lie behind the book and how to design a good city.
Landscape Australia: A recurring thread in the book is that good cities are a result of incremental change, rather than a product of grand visions or master plans. How does this apply to the context of Melbourne?
Ron Jones: I don't think they're opposed to each other. I think the distinction we try to make is between the kind of incremental change that's steered in a particular direction over a long period, as compared with some of the big one-off projects like Federation Square or South Bank promenade which are unique and very site-specific. While projects like those may radically change a small part of the city, it's really only a very small part of the city that they change. Whereas if you look at broader scale processes like the way the streets are paved throughout the city and the kinds of systems behind that, they affects a much larger part of the world that people live in.
LA: Could you explain your preferred approach of repurposing, reusing and recycling existing elements of the urban fabric?
RJ: Often big schemes for ideal cities involve either starting from scratch or with massive reconstruction projects, like the large housing commission apartment schemes or Robin Boyd's scheme for Bourke St. It's the kind of total demolition and reworking of the urban environment that Le Corbusier put forward in his scheme for Paris. In the first instance that's extraordinarily wasteful – there's a huge investment in these things that are worth a lot – and it's disruptive and also likely to miss out on a lot of important qualities that people value in the city. An approach that looks hard at what's already there and tries to make more of it, rather than simply starting over makes common sense in a way.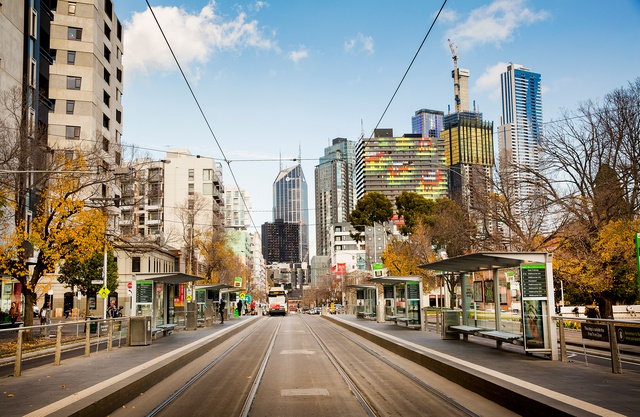 LA: How do you envisage this collection of essays being of interest to members of the public, in addition to spatial designers?
RJ: Our aims in terms of audience are very broad. Certainly the book is aimed at designers who are doing things in the city and working on urban design projects. In that context we wanted to try and give these designers some sense of how individual projects relate to a bigger scene. But we also hope that a wider non-design audience will also be interested. There are a lot of people who are passionate about this city – about Melbourne. If you think about the response to the Apple proposal in Federation Square, for example. I think giving people a sense of how and why things happen, or can happen in a city, can eventually be enabling for them.
LA: Rather than focusing on discrete projects, the collection of essays frames the transformation of Melbourne through the social, political and environmental forces of the time. What motivated this decision?

In the 1980s, when the Melbourne City Council was elected there was a very strong community interest in what was happening to the city, and that fed into the politics of the time, and into getting Councillors elected who were interested in those issues. And a lot of change happened because of it. What's changed in Melbourne happened not because of one person working in Council but because there was community concern and political support to do something along those lines. Recently I've been speaking to some young designers and they've been wondering, how do things happen? How do things get done? So I think having a sense of how these things come together will be useful for people.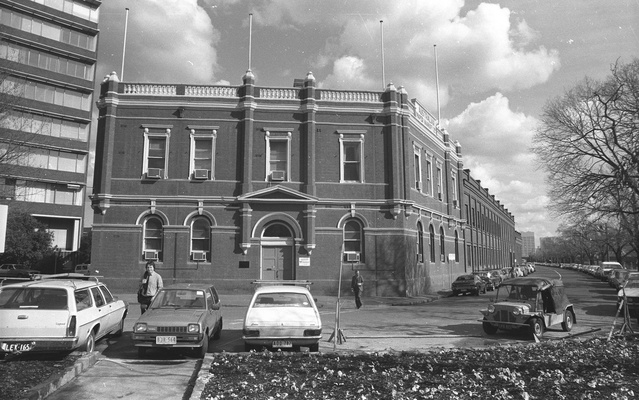 LA: The final chapter of the book (co-written by Rob Adams, Kim Dovey and yourself) begins to discuss Melbourne's potential future in the context of issues like climate change and housing affordability. Could you talk further about this broadened scope?
RJ: A large amount of our concerns are that no matter how much you think that central Melbourne might have improved over the past thirty or so years, there's still a lot of the metropolitan area – a lot of suburbs that are not really all that liveable. Certainly not in relation to sustainable transport or similar issues. To boast about Melbourne and its accomplishments gives a very skewed picture of Melbourne as a larger entity. Central Melbourne today has been a result of a sort of political or community sense of the direction in which to go. But I don't think that kind of thinking has ever gained much traction beyond the central city area. There are some inner suburbs that have a strong sensibility and ambitions to pursue similar lines of thinking, but when you get to the outer suburbs, it's completely car-based and a bit stuck for what to do. Those kinds of issues means there is a need to start looking at different scales of interventions and at how things work at the broader scale, not just at the scale of the Hoddle Grid.
LA: Is that where we should be directing most of our efforts in the future - towards the suburban context?
RJ: I wouldn't say most efforts. I think everybody needs to put part of their efforts into where they are – you wouldn't want the City of Melbourne to ease up their work simply because they've done well for the past thirty years! Most of the attention in that municipality so far has focused on the area of the Hoddle Grid, and the retail core within that. So there's definitely a lot more work still to be done.
Urban Choreography: Central Melbourne 1985– edited by Kim Dovey, Rob Adams and Ronald Jones is out 26 February from MUP. RRP $44.99.