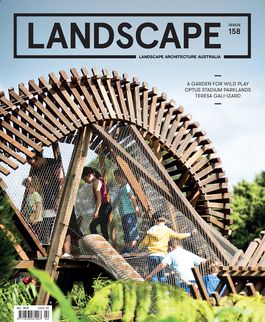 Perspective
Projects
Interview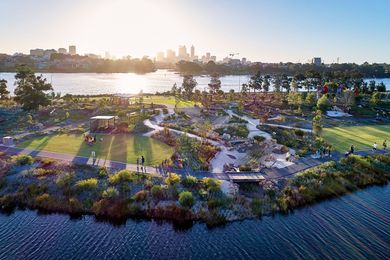 Landscape Australia spoke with two key members of the Hassell project team that worked on the Optus Stadium precinct – Anthony Brookfield (principal landscape architect) and Hannah Galloway (design and documentation team lead) – about process, collaboration and collective experience.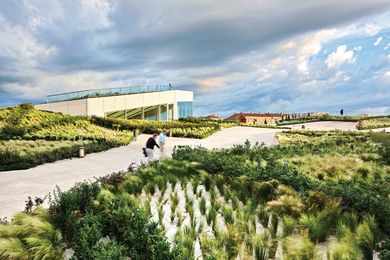 Spanish designer and academic Teresa Gali-Izard creates work that seeks to enact the hidden potential of places through the integration of living systems and an understanding of beauty as process.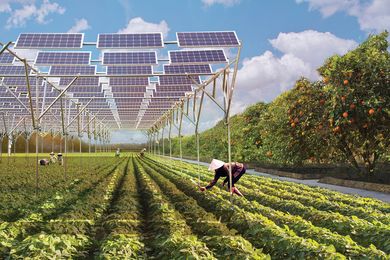 Kelly Shannon's work is concerned with the evolving relationship between landscape, infrastructure and urbanization. Prior to her visit to Brisbane in March to speak at the Asia Pacific Architecture Forum, Shannon spoke with Janina Gosseye about cross-cultural practice, climate change and the recovery of the public realm.
Field Trip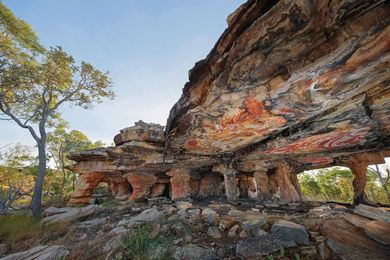 A spectacular rock-shelter in Arnhem Land, in Australia's far north, questions assumptions about the nature of design, provoking reflection on the boundaries between the natural and the built.
Profile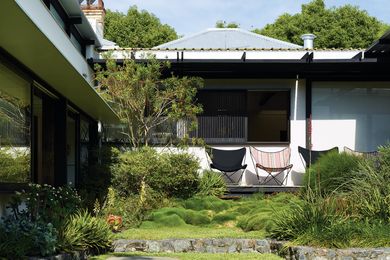 Over the past two decades of his practice, Brisbane-based landscape designer Steven Clegg has evolved a suite of gardens that evoke a sense of the eternal and reflect his unwavering fascination with the flora of times past.