Winners announced: AILDM National Awards
The Australian Institute of Landscape Designers and Managers (AILDM) announced its annual awards in Sydney on Saturday 26 August.
President of the AILDM Ruth Czermak said that the awards aim to advance landscape design and management as well as to encourage enivonmentally sound practices.
"A quick glance at the news highlights a number of problems that I believe we are well placed to consider, if not address through our work – climate change and the environment, food security, mental health, nature deficit disorder, social isolation, lack of community, general health, these are just a few that made it into headlines this week," said Czermak.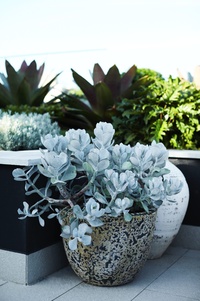 The most coveted award, the Allan Correy Award for Design Excellence, went to Steve Warner of Outhouse Design. Warner was the big winner on the night, taking home eight awards.
The Allan Correy Award for Design Excellence was named in honour of landscape architect and horticulturalist Allan Correy who practised widely in South Australia. He is known for his ecological and modernist approach to design and was the founding member of the AILDM.
On this year's jury was Charles Anderson, Sally Tulloch, John Rayner, Jim Fogarty, Chantelle Leenstra, Anna Turner, David Dreadon and Peter Fudge.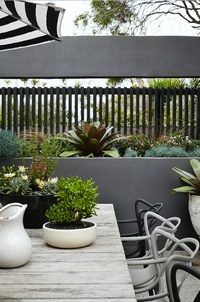 2017 AILDM National Awards:
Allan Correy Award for Design Excellence
Steve Warner – Outhouse Design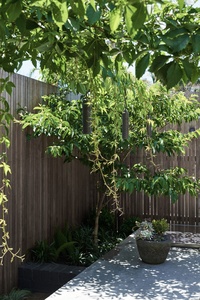 Landscape Design - Rooftop
Silver Awards
Matthew Cantwell - Secret Gardens of Sydney
Aaron Worth - Utopia Landscape Design
Gold Awards
Steve Warner - Outhouse Design
Adam Robinson - Adam Robinson Design 
Best in Category
Adam Robinson - Adam Robinson Design
Landscape Design - Balcony or Interiorscape
Gold Award & Best in Category
Adam Robinson - Adam Robinson Design
Residential Landscape Design - Less than 50m2
Silver Awards
Adam Robinson - Adam Robinson Design
Barbara Landsberg - Landsberg Garden Design
Mark Tisdell - MUD Landscape Design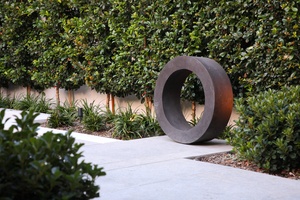 Gold Awards
Matthew Cantwell - Secret Gardens of Sydney
Steve Warner - Outhouse Design
Richard Rimell & Ben Muira - Quercus Gardens
Brett Robinson - Acre Landscape Architecture Studio
Steve Taylor - C.O.S Design (2 Awards)
Phil Antcliff - Fifth Season Landscapes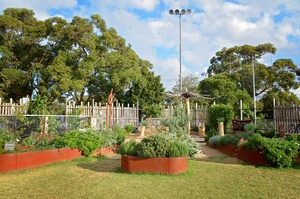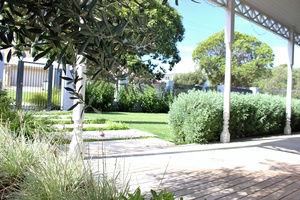 Best in Category
Brett Robinson - Acre Landscape Architecture Studio
Residential Landscape Design - 50-150m2
Silver Award
Adam Robinson - Adam Robinson Design
Nicola Cameron - Pepo Botanic Design
Gold Awards
Matthew Cantwell - Secret Gardens of Sydney
Adam McDonald - Impressions Landscape - Design
Steve Warner - Outhouse Design
Alex Haskey & Jason Yi-Kai Chuang - Valley Garden Landscapes
Steve Taylor - C.O.S Design
Claudia Crawley - Grindstone Landscapes
Best in Category
Steve Warner - Outhouse Design
Residential Landscape Design - More than 150m2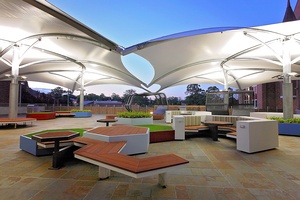 Silver Awards
Adam McDonald - Impressions Landscape - Design
Steve Taylor - C.O.S Design (3 Awards)
Phil Antcliff - Fifth Season Landscapes
Matthew Hook - Outdoor Establishments
Gold Award & Best in Category
Jean-Clement Printemps - SpringGreen Landscapes
Landscape Design - Rural or Coastal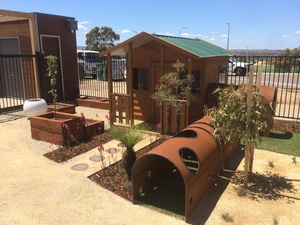 Gold Awards
Claudia Nevell - Garden Expressions
Brett Robinson - Acre Landscape Architecture Studio
Steve Taylor - C.O.S Design
Best in Category
Brett Robinson - Acre Landscape Architecture Studio
Commercial Landscape Design - Open Space
Gold Award & Best in Category
Steve Warner - Outhouse Design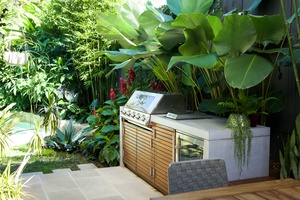 Commercial Landscape Design - Educational/ Institutional
Gold Award & Best in Category
Steve Warner - Outhouse Design
Landscape Design - Playspace
Silver Awards
Daniel Kavanagh - The Gardenmakers
Steve Warner - Outhouse Design
Gold Awards
Brendan Barmby - BLUE Landscape Architects (2 Awards)
Best in Category
Brendan Barmby - BLUE Landscape Architects
Plantscape Design
Silver Awards
Matthew Cantwell - Secret Gardens of Sydney
Adam McDonald - Impressions Landscape - Design
Nicola Cameron - Pepo Botanic Design
Gold Awards
Adam McDonald - Impressions Landscape - Design
Brett Robinson - Acre Landscape Architecture Studio
Steve Taylor - C.O.S Design
Best in Category
Adam McDonald - Impressions Landscape Design