The Australian Institute of Landscape Architects (AILA) has announced the winners of the 2020 NSW Landscape Architecture Awards.
The awards acknowledged 33 projects over 14 categories across regional and metropolitan New South Wales. Winners were selected from a total pool of 63 entries – a record number in the history of the state's program.
AILA NSW awards jury chair Sara Padgett Kjaersgaard said the awards reflected the central role that landscape architecture at its many different scales plays in the health and wellbeing of the community.
"The awarded projects demonstrate thoughtful and ambitious responses to repairing and improving our Australian landscapes," she said.
"They distinguish how design excellence can enhance local communities and their connection to place. This is of critical importance at a time of increasing urbanisation and climate change."
Parks and Open Space
Award of Excellence
Shale Hills Dog Park– Tyrrell Studio in collaboration with Western Sydney Parklands Trust
Landscape Architecture Awards
Dyuralya Square – Oculus
Railway Park – Plummer and Smith
Julia Reserve Youth Park – JMD design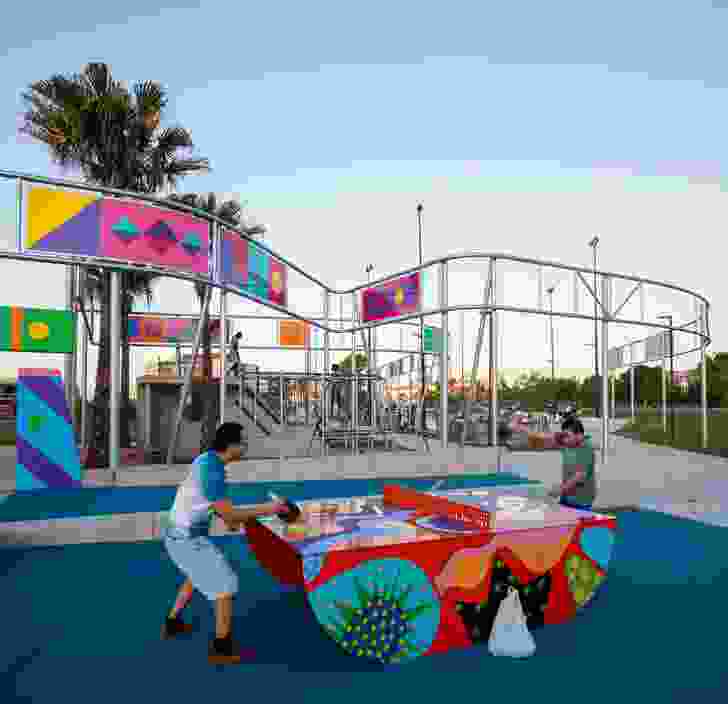 Infrastructure
Award of Excellence
Gore Hill – Tract



Civic Landscape
Award of Excellence
The Garden of Cloud and Stone – Jane Irwin Landscape Architecture
Landscape Architecture Awards
Shellharbour Civic Centre – Turf Design Studio
Patyegarang Place (Marrickville Library) – Aspect Studios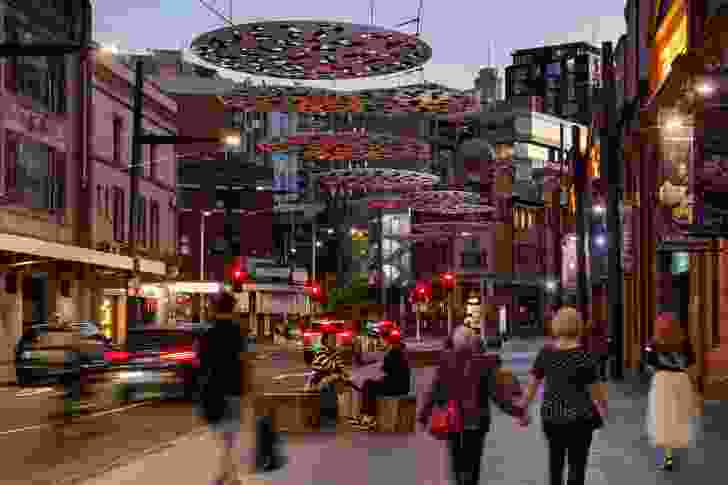 Health and Education Landscape
Award of Excellence
All Hallows Catholic Primary School – Tyrrell Studio
Landscape Architecture Awards
Cairnsfoot Special Needs School – The Landscape Studio of NBRS Architecture
Early Start Discovery Space – Taylor Brammer Landscape Architects
Homebush West Public School – Context Landscape Architecture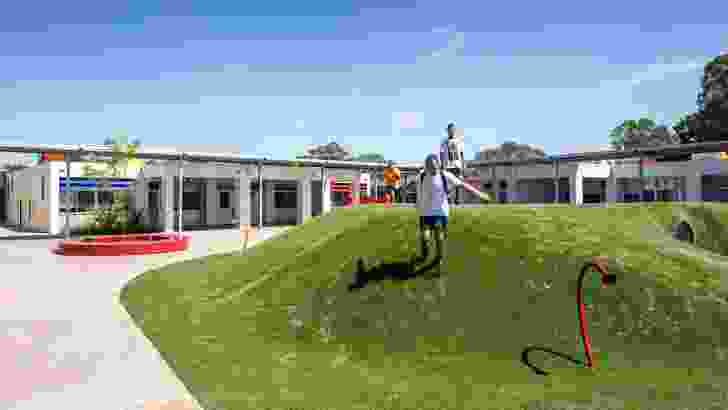 Gardens
Award of Excellence
Clifftop Garden – Jane Irwin Landscape Architecture
Landscape Architecture Awards
Arkadia Apartments – Oculus



Small Projects
Award of Excellence
Mahon Pool Amenities and Maroubra Seals Swimming Clubhouse – Sue Barnsley Design
Landscape Architecture Awards
Germinate – School of Architecture and Built Environment, The University of Newcastle
Commonwealth Bank Roof Terrace, Darling Square – Aspect Studios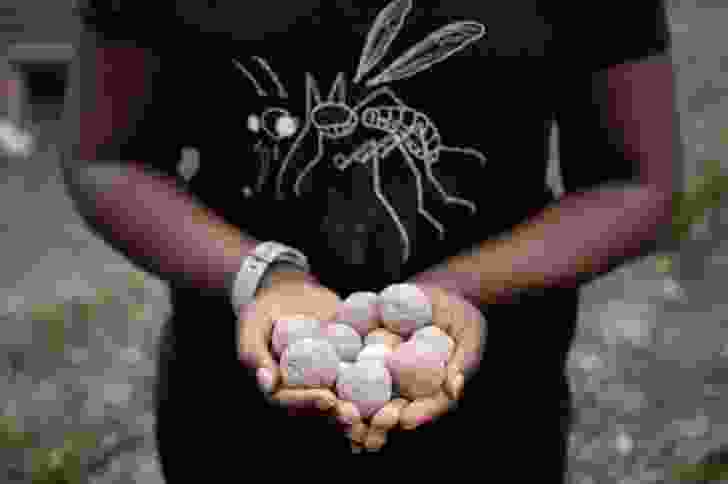 Land Management
Award of Excellence
Your Parramatta Park 2030 - Conservation Management Plan and Plan of Management – Parramatta Park Trust
Landscape Planning
Award of Excellence
Greater Sydney Green Grid Spatial Framework and GIS Dataset – Tyrrell Studio in collaboration with Government Architect NSW
Landscape Architecture Awards
Horsley Park Urban Farming Master Plan – GroupGSA in collaboration with the Western Sydney Parklands Trust
Community Contribution
Award of Excellence
Murama Healing Space & Dance Ground – Murama Cultural Council in partnership with the Sydney Olympic Park Authority
Landscape Architecture Awards
out(fit) – The University of Newcastle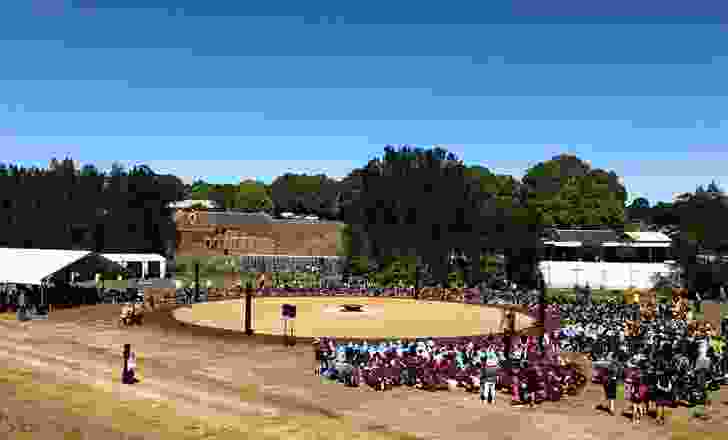 Cultural Heritage
Award of Excellence
Your Parramatta Park 2030 - Conservation Management Plan and Plan of Management – Parramatta Park Trust
Landscape Architecture Awards
Mays Hill Masterplan – Tyrrell Studio in collaboration with Parramatta Park Trust



Play Spaces
Award of Excellence
Paperbark Playspace – Phillips Marler and Parramatta Park and Western Sydney Parklands Trusts
Landscape Architecture Awards
Sydney Park Bike Track – Turf Design Studio and Environmental Partnership
Railway Park Play – Plummer and Smith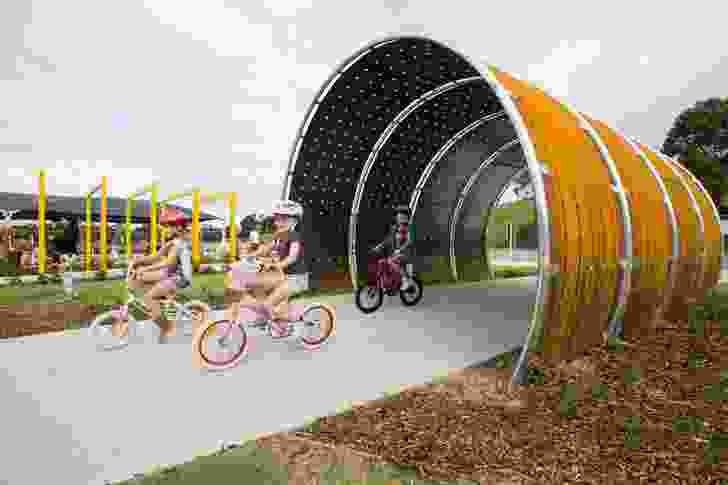 Urban Design
Award of Excellence
Darling Square – Aspect Studios
Landscape Architecture Awards
South Eveleigh Youth Space – Convic
Central Park Public Domain – Turf Design Studio with Jeppe Aagaard Andersen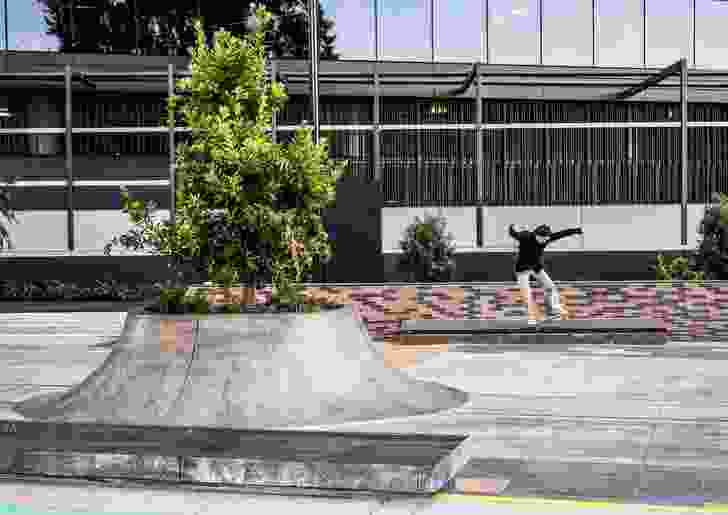 Research, Policy and Communications
Award of Excellence
Report on culturally appropriate First Nations consultation with Barkandji Maljangapa Nation – Jock Gilbert and Sophia Pearce
Landscape Architecture Awards
CRC For Low Carbon Living: Guide to Low Carbon Landscapes – University of New South Wales, Sydney
NSW Department of Education Landscape Review – Gallagher Studio
Regional Achievement in Landscape Architecture Award
Railway Park Play – Plummer and Smith
Shellharbour Civic Centre – Turf Design Studioe
out(fit) – The University of Newcastle
Report on culturally appropriate First Nations consultation with Barkandji Maljangapa Nation – Jock Gilbert and Sophia Pearce