Winners announced: 2018 ACT Landscape Architecture Awards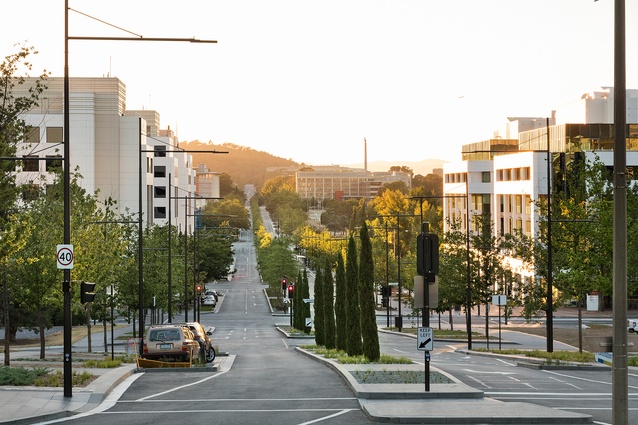 Three projects – the Constitution Avenue Transformation by Jane Irwin Landscape Architecture, National Capital Authority, Hill Thalis, SMEC and AECOM; contour 556 by Harris Hobbs; and the Craft Your Park community consultation process by Spacelab all received Awards of Excellence at the Australian Institute of Landscape Architects' (AILA) 2018 ACT Landscape Architecture Awards announced on Thursday 7 June.
Ten other projects received Landscape Architecture Awards for work that contributed to the advancement of landscape architecture. 
"There are a number of projects from this year's Awards program that demonstrate the community and environmental benefits that come from proper community engagement and consultation, planning for green infrastructure and involve landscape architects leading quality design projects at the early stages," AILA ACT Chapter President Gay Williamson said.
"We congratulate all of the Landscape Architecture Award winners and thank all of the entries in this year's program – it truly is a magnificent showcase of high quality landscape architecture."
The AILA ACT award jury comprised Oi Choong FAILA – AILA fellow landscape architect; Lyndon Anderson – dean of the Faculty of Arts and Design at the University of Canberra; Stephen Kirsu – registered landscape architect; Malcolm Snow – CEO City Renewal Authority; Barbara Schaffer – government architect NSW, and Nino Ballantonio – architect (director, Ail Studio).
The winners of Awards of Excellence or Landscape Architecture Awards will be considered for the AILA National Landscape Architecture Awards, to be announced at the AILA International Festival of Landscape Architecture on the Gold Coast in October. 
 
Civic landscape
Award of Excellence
Constitution Avenue Transformation – Jane Irwin Landscape Architecture in collaboration with National Capital Authority, Hill Thalis. SMEC and AECOM


Tourism
Award of Excellence
Contour 556 – Harris Hobbs

Landscape Architecture Awards
Gallery of Gardens – Harris Hobbs, Jim Fogarty Design, John Patrick and Bosque Studio


Community contribution
Award of Excellence
Craft Your Park community consultation process – Spacelab

Landscape Architecture Awards
Garema Place Pop-up Park – Context Landscape Design


Research policy and communication
Landscape Architecture Awards
Community: Places to Be, Walk, Cycle and Drive – Tait Network and Streets

Parks and open space
Landscape Architecture Awards
Moncrieff East – Redbox Design Group


Play space
Landscape Architecture Awards
Moncrieff Community Recreation Park – Redbox Design Group


Infrastructure
Landscape Architecture Awards
Fetherston Ridge – Tait Network


Cutural heritage
Landscape Architecture Awards
Manuka Oval, Tree Management Plan and Thirty-year Replacement Master Plan – Enviro Links Design


Urban design
Landscape Architecture Awards
ANU Reunion Pop-up Village – Oculus in association with Craig Tan Architects


Small projects
Landscape Architecture Awards
Weston Park Shelter – Redbox Design Group in collaboration with Phillip Leeson Architects