The winners of the 2017 Australian Institute of Landscape Architects' (AILA) Queensland Landscape Architecture Awards have been announced in Brisbane. Fourteen winners were recognized across 10 categories from almost 50 project entries.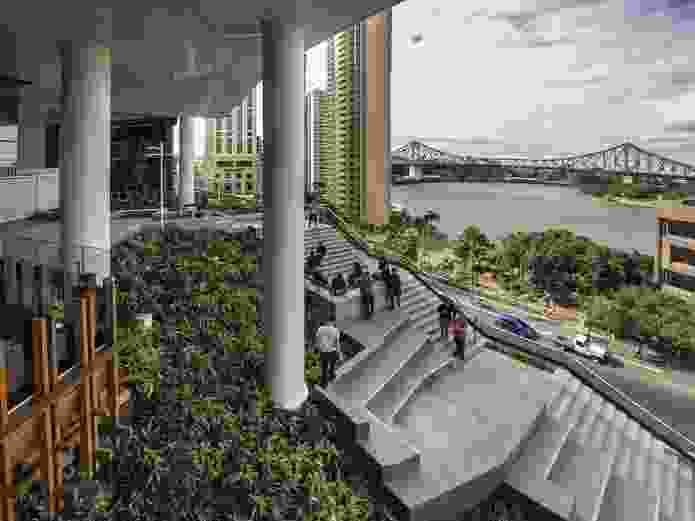 AILA Queensland chapter manager Georgina Scriha said, "Queenslanders should be so proud of these projects as they exemplify the well-planned open, play or green spaces that we enjoy as part of our outdoor lifestyle – especially in our ever-expanding urban areas where planning has never been more vital."
In his report, jury chair Wes Mortensen interpreted the presence of several small practices as evidence of landscape architecture's resilience.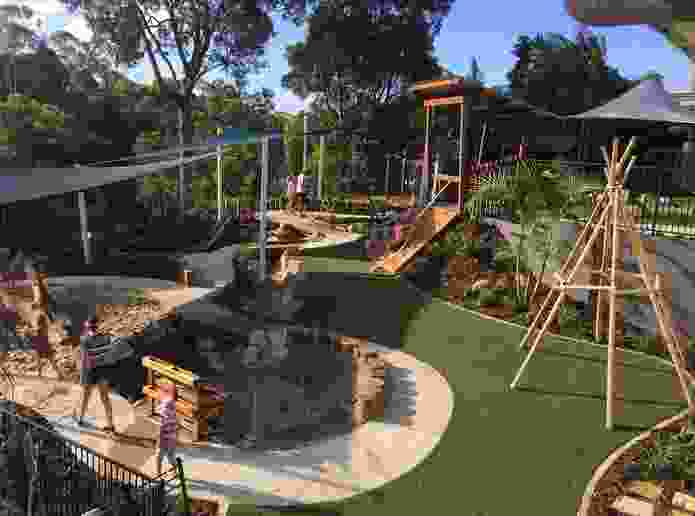 "The rise and sustainability of small practices has shown the resilience of the profession after the post-[Global Financial Crisis] madness, proving you do not need a big firm to think and deliver big outcomes," he said.
The award for civic landscape architecture went to AECOM for its work on Beenleigh Town Square. In its citation, the jury said the project was "the culmination of a long term investment in planning and community capacity building and addresses a long standing dominance of the space by roads, cars and civil infrastructure."
Lat27 won the Parks and Open Space Landscape Architecture Award for its Hobbs Park and 480 Queen Street project, which the jury lauded as "an intriguing and unexpected sequence of connected public spaces in the heart of Brisbane CBD."
The jury comprised Wes Mortensen (jury chair, Moreton Bay Regional Council), Ashley Burns (Queensland Department of Housing and Public Works), Cathryn Chatburn (Urban Enquiry), Dr Andrew O'Neill (Healthy Land and Water), Yen Trinh (City of Gold Coast), Jamie Franklin (Sunshine Coast Council), Jane Irwin (Jane Irwin Landscape Architecture) and Taneile Nixon (Tract Consultants, who acted as an observer for three categories).
The winners of Awards of Excellence or Landscape Architecture Awards will be considered for AILA national landscape architecture awards, to be announced in Sydney in October.
Civic Landscape
Landscape Architecture Award
Beenleigh Town Square – AECOM
Parks and Open Space
Landscape Architecture Award
Hobbs Park and 480 Queen Street – Lat27
Play Spaces
Landscape Architecture Awards
Immanuel Early Learning Centre Play Space – Greenedge Design Consultants
Roma Street Parkland and Children's Garden – Lat27 and Playscape Creations
Infrastructure
Landscape Architecture Award
UQ Synthetic Sports Ovals – Tract Consultants
Land Management
Award of Excellence
Big Plans for Small Creek – Landscapology
Tourism
Landscape Architecture Awards
Mary Cairncross Scenic Reserve – Guymer Bailey Landscape
Noosa North Shore Beach Campground – Hassell and Noosa Council
Urban Design
Landscape Architecture Award
Townsville North Railyards Future Directions – Tract Consultants
Landscape Planning
Award of Excellence
Vibrant Towns of the Scenic Rim – John Mongard Landscape Architects
Community Contribution
Award of Excellence
Yeronga State School Cool School Review – Fred St
Landscape Architecture Award
Gabba 2 Goodwill Bikeway – Tract Consultants
Small Projects
Landscape Architecture Awards
South Bank Parklands Pop Up – Lat27
Tully Memorial Park Flood Markers – Logan City Council