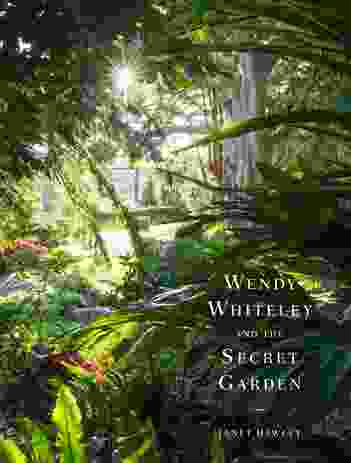 Gardens don't just happen. Wendy Whiteley, for more than 20 years, has worked on developing a public garden, her secret garden, at Lavender Bay. Within easy access of her home, the garden has transformed part of a weed-infested abandoned railway easement running along the edge of Sydney Harbour and at the base of a traditional municipal park, into a sanctuary of delight.
The book is part biography, part rationale, part process and part community response. It tells us something about the way we live in cities and how people can engage and are engaging with place. It reveals the complex relationship between individuals, culture and nature in creating meaningful public space from disused land and in doing so, adding value to our cities.
Lavender Bay is home to Wendy, but was also a special place for her daughter Arkie and artist husband Brett Whiteley who called Lavender Bay 'optical ecstasy'. It became a theme for many of his works. They all loved this part of Sydney. Following Brett's death, Wendy threw herself into cleaning up the rubbish and overgrowth on the unused railway land below her house. With some hired help this quickly became a guerrilla garden which had to be kept a secret because it was on land owned by the New South Wales State Railways. Working on the garden and seeing it transform also helped Wendy overcome her grief following the untimely death of Arkie. Both Brett's and Arkie's ashes are buried here.
The garden has become much loved by North Sydney's office workers as well as local residents and tourists. Concerns over the legal status of the land, that had not been resolved at the time of the writing of the book, have now been resolved. The NSW Government has handed over a 30-year renewable lease to the local council, thereby removing Wendy's fears that the garden could be sold off and bulldozed for redevelopment.
In Wendy Whiteley and the secret garden, Hawley has provided an intimate profile of Wendy Whiteley and what it takes to make such a garden. It is a fitting tribute to an energetic and unrestrained creative person and the team of individuals who have taken the journey with her. Hawley's text is generously supported by contemporaneous photography by Jason Busch, maps, historical photography of Wendy and her family and selected images of Brett Whiteley's works. It is a treasure.
Wendy Whiteley and the secret garden, Lantern, Penguin Australia, North Sydney NSW, hardback, 304 pp, $79.99
Related topics