UNSW announces Australia's first landscape architecture scholarship for Indigenous students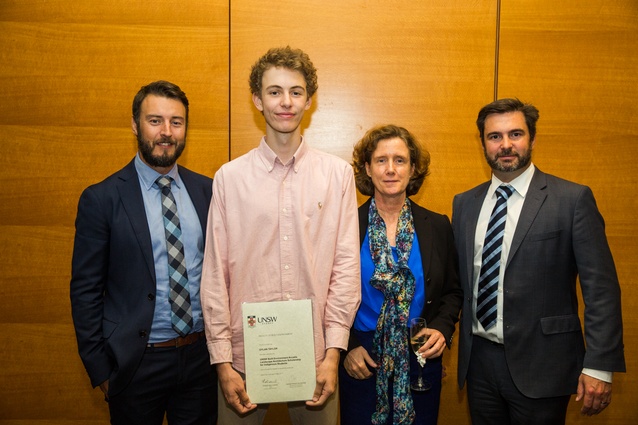 The University of New South Wales (UNSW) has introduced a new scholarship for Indigenous students to study landscape architecture, the first of its kind in Australia. The scholarship is sponsored by Sydney-based landscape architecture practice Arcadia. 
Arcadia principal Alex Longley said, "Given the emphasis and importance that we place on the history of a site and its original use throughout the design process, I find it astounding that there are no high-profile Indigenous landscape architects in Australia."
"With this scholarship, we hope to introduce and encourage Indigenous students who have an interest in the landscape, art, science and design to not only enter but to eventually champion and shape an industry which they can make such a valuable contribution to."
The UNSW Built Environment Arcadia Landscape Architecture Award for Indigenous Students is open to applications from Indigenous year 12 students who apply to study for a Bachelor of Landscape Architecture at UNSW.
Professor Helen Lochhead, dean of the UNSW Built Environment, said, "In my experience working with Indigenous practitioners on design projects brings a different sensibility and perspective, increasing the integrity of a design response.
"If Australian landscape architecture studios are to be engaged globally, it will be crucial for Indigenous practitioners to have a central role in the industry, as they do in other countries, such as New Zealand," she said.
While globally the number of indigenous landscape architects who are trained and practising is small, a fledgling international Indigenous Landscape Architects Network was established at a multidisciplinary indigenous design conference held in New Zealand in 2016 by Ngā Aho, a Māori design professionals association.
Catherine Evans, director of landscape architecture at UNSW, said, "The representation of Indigenous students in the landscape program, encouraged by this scholarship, will empower all students to emerge as young design professionals capable of working with diverse landscape values and settings."