It is now more than two years since the largest and most destructive of the fifteen-month swarm of earthquakes struck Christchurch. These short, powerful moments have resulted in a $40 billion repair bill and a rebuild time now being measured in decades. The seasons pass and ever so slowly the visible signs of emergency are disappearing: the broken buildings and demolitions are almost gone, new roads are appearing over previously damaged infrastructure and feverish construction activity can be seen on new building sites and houses. Yet the scale of the impact on the city is immense. Eighty percent of the buildings in the CBD have been demolished and the very centre is still controlled by the army. Out east, the four thousand empty red-zoned houses slowly crumble, waiting for their demolition. A large and reasonably bold government-led recovery plan is being implemented in the city but is yet to show any tangible results. However, there have been constructive attempts to take advantage of this radically strange environment and to instigate some grassroots urban recovery. The most prominent example is a small but increasingly influential NGO called Gap Filler.
Gap Filler emerged after the first large Canterbury earthquake on 4 September 2010 as an initiative conceiving and coordinating creative public programs on inner-city sites left vacant after earthquake-damaged buildings were demolished. Dr Ryan Reynolds, a lecturer in theatre and film studies at the University of Canterbury, and Coralie Winn, a public arts coordinator, invited young artist Annie Mackenzie, project manager Tim Coombes, designer Emma Bedford and graduate architect Andrew Just to form the organization. Gap Filler invested its own resources (lots of time and a bit of cash) in the first project, a temporary public space in Colombo Street on newly exposed private land belonging to a local property manager, Tony Brazier. Local artists and musicians were invited to fill a two-week program of events in this impromptu, kitschy garden cafe of potted plants, astroturf, upcycled furniture, swing chairs and shadecloth.
By the time the earthquake of 22 February 2011 hit, Gap Filler was on its way to becoming a charitable trust. The devastation and uncertainty unleashed by this event crippled many organizations, but Gap Filler, with no physical infrastructure, was poised to quickly bring creative activities, community participation and signs of burgeoning recovery to parts of the central city. With founders mixing theatre, film, visual art, design and architecture backgrounds, Gap Filler's projects were driven as much by the theory and practice of performance studies as they were by architecture and urban design principles. Projects such as the open-air, coin-operated Dance-O-Mat and BYO Cycle-Powered Cinema illustrate not only a canny technological ability, but also a sensitivity to creating spaces that invite participation and interaction. Gap Filler now employs 3.3 staff, has its own relocatable office made almost entirely from recycled materials and has produced more than thirty-five projects of varying scale, complexity and temporality.


The most ambitious project to date is the Pallet Pavilion, a venue for community and public events. The idea was stimulated by two separate absences: a lack of small-to-medium-sized venues and community centres in the central city for live music, performances and other events, and a severe lack of imaginative post-quake temporary architecture in Christchurch. Gap Filler's original concept was a temporary pavilion made from pallets, with basic amenities (lighting, audiovisual equipment, a stage). A small team of architecture graduates, mentored by a range of professionals, turned this concept into a fully developed design that could make it through a building consent process.
Design constraints were extreme. The pavilion, like all Gap Filler projects, sits on borrowed land, so must be able to be removed in a relatively short timeframe. Rather than being constructed from recycled materials, the Pallet Pavilion consists almost entirely of materials temporarily diverted from their previous cycles of use. The three thousand blue wooden pallets will be returned to the equipment pooling company that loaned them (with just two small holes drilled in each) and the concrete foundations were diverted from a nearby demolition site and will eventually come to rest as bridges on Canterbury farms.
The space has been open for a summer and has had over seventy events and approximately 25,000 people pass through it. Deconstruction was originally planned for May 2013, but popular demand led to a public refinancing campaign and the likelihood of a second year.
This project illustrates Gap Filler's particular approach to community design. While deeply embedded in a variety of communities in post-quake Christchurch, and having acted as a sort of de facto consultancy to both local and central government on transitional urban issues, it does not engage with participatory design as it is normally understood. It does run competitions open to both the public and professionals. In the case of the pavilion, a call for interested people went out and a team was put together. Gap Filler has an admirable commitment to transparency and communication of the organization's goals and dreams for the city. An immense amount of volunteer labour drives these projects, with the Pallet Pavilion alone requiring, and attracting, more than 2600 hours of gifted skilled and unskilled labour. Yet, interestingly, Gap Filler does not engage in workshops, hold community design meetings, have reviews or do extensive post-occupancy surveys.
"When you enter a project on the understanding that it's temporary, some things – to do with budgets, materials, programming – immediately become impossible," says Reynolds, chair of the trust. "But true experimentation becomes not only possible but almost inevitable. We, and our community of participants and supporters, accept that it's important to push boundaries and try some wacky things, and that some failures along the way are actually a good sign so long as you learn from them."
Mostly, the success of Gap Filler seems to be built on the leadership of the people involved with each of the projects and their ongoing commitment to challenging convention while offering important public amenity. By building spaces and events in ways that acknowledge and celebrate the peculiarity and fragility of Christchurch at this time, they are providing, in a very localized way, sophisticated forms of contemporary urban practice. The rebuild is going to be a long and difficult process, and Gap Filler is just one of several new groups breaking off their training wheels at the moment. Watch this space.
Credits
Design practice

Gap Filler
Christchurch, New Zealand
Project Team

Camia Young, Jordon Saunders (Studio Okan), Sean Belling (Studio Okan), Kirsten O'Connor (Outlandish Landscapes)
Consultants

Builder Jason Mill (Pivnice and ZNO)
Construction manager Dan Freeman (Higgs Construction)
Design consultant Jason Mill (Pivnice and ZNO), Matt Lester (Earthwork), Andrew Just (F3 Design)
Fire engineer Paul Martini (Aurecon)
Lighting designer Kevin Cawley (Lightning Design)
Lighting engineer Andrew Johnson (Enlightenz)
Project manager Trent Hiles, Coralie Winn (Gap Filler)
Structural engineer Luis Castillo, Mark Willard, Rose So-Beer, David Ellior (Aurecon)
Venue managers (Pallet Pavilion, Summer / Autumn 2012–13) Amy Jansen, Glen Jansen
Volunteer coordinators Sharon Moreham, Sally Airey, Jessica Smale, Simon Guernsey, Anita Parris

Site details

Location Christchurch, New Zealand
Category Landscape / urban design
Type Adaptive re-use, Installations, Small projects

Project Details

Design, documentation 3 months
Construction 2 months

Source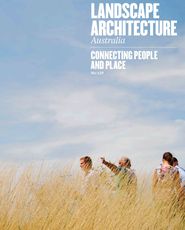 Issue
Landscape Architecture Australia, August 2013
Related topics