Now called The Coal Loader Centre for Sustainability, the Balls Head Coal Loader site in Waverton opened in the early 1920s and was in operation until the early 1990s, functioning primarily as a transfer depot for coal from bulk carriers to smaller coal-fired vessels. North Sydney Council secured funding from a range of sources to actualize the project over ten years after the Waverton Peninsula Strategic Masterplan prepared by Clouston Associates was released in 1999.
This design and documentation tender was awarded to Hassell in 2005; the firm was also the site superintendent during construction by Glascott. A range of notable designers have had input into the project, including Latz, Burton and Leplastrier, as well as innumerable people through council, consultancies and consultation. The protracted time frame was undoubtedly challenging, although it is scarcely evident in the built outcome, with the exception of the large platform of the coal loader, which awaits an extended budget so it can be completed.
Even though it was built in several stages, the project has a consistent and harmonious character. The bulk of the public domain was constructed for under $2.5 million (excluding buildings), which is low in comparison to the cost of recent Sydney harbour parks (and considering the 2.5-hectare site). Frugality – sustainability's love child – has delivered bang for buck.
The site joins an eminent groundswell of projects for the inner reaches of Sydney Harbour. It is located within walking distance of the micro- village of Waverton on the Lower North Shore (four stops from Town Hall station). Waverton is nestled into the steep sandstone geology of inner Sydney Harbour. An enclave by virtue of its geography, with no through traffic routes, it feels far from the hustle and bustle typical of inner Sydney, yet the coal loader is less than three kilometres as the crow flies from Sydney's CBD.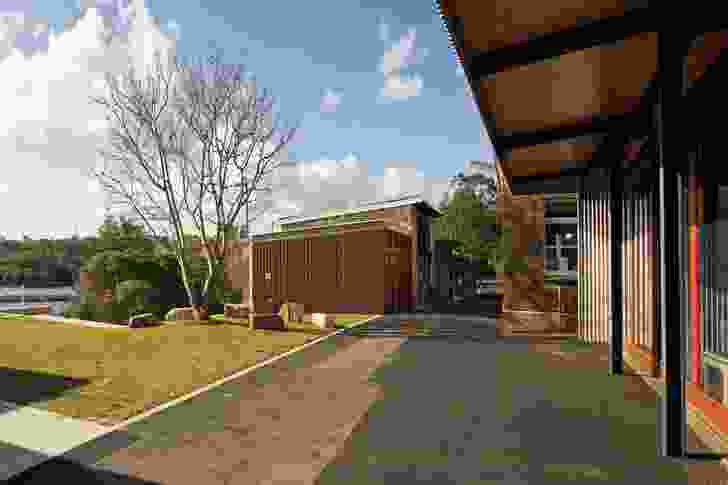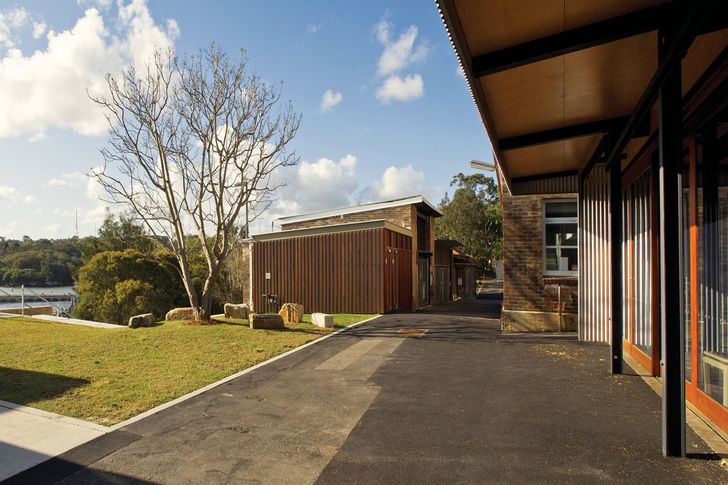 The Coal Loader Centre for Sustainability is located on the western side of Waverton Peninsula, offering views across Port Jackson towards the Parramatta River. While it does not share the dramatic bridge-and-opera-house aspect of its neighbouring project – the seminal "Former BP Park" (McGregor Coxall), which is a short stroll away – it offers a secluded and contemplative outlook towards the Blue Mountains. It is easy to forget you are in the middle of one of the world's premier cities as the tide slaps at densely vegetated headlands and yachts drift by.
The proximity of the site to its northern neighbour, HMAS Waterhen, is apparent. Less apparent is the wonderful Berry Island bushland nearby, which is adjacent to an increasingly rare vestige of active industry in the inner harbour: the Shell oil-refining terminal. The coal loader's sandstone site was violently excavated for its past infrastructures. This created sculpted spatial intrigue and combines with a raw honesty that often accompanies large-scale industrial sites.
Nature has regenerated itself and enveloped the site in a green blanket during recent industrial decay, particularly on the lower levels (west), where significant mature trees have been preserved and which create shadows and canopy that usually take decades to achieve. This site skeleton needed no beautification; rather, its existing character has been revealed, complemented and reinforced. have successfully realized this through design restraint and a "touch it lightly" philosophy.
The Coal Loader Centre for Sustainability is a worthy addition to harbour-front parks in Sydney, and one that stands up well to comparison with nearby projects such as Sawmillers Reserve (Harry Howard and Associates), Yurulbin Park (formerly Long Nose Point, Bruce Mackenzie and Associates), Pirrama Park (former water police site, Aspect Studios), Ballast Point (McGregor Coxall), Glebe Foreshore (JMD Design), Illoura Reserve (Bruce Mackenzie and Associates), Cockatoo Island (Taylor Brammer and JMD Design), the aforementioned "Former BP Park," Darling Harbour (various) and eventually the controversial, yet-to-be-realized Barangaroo.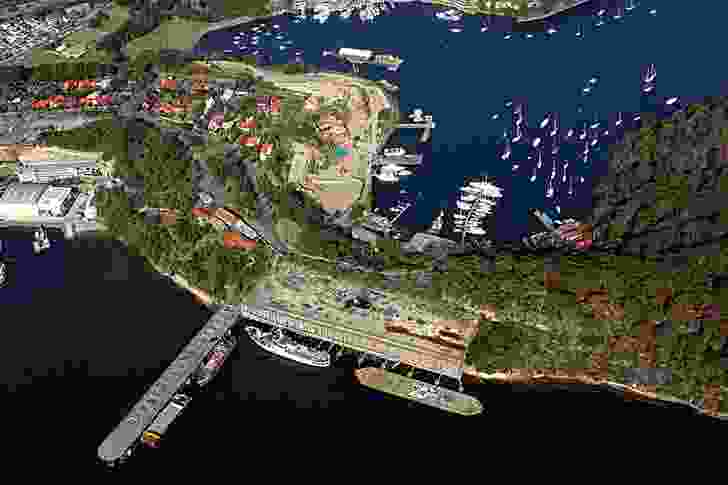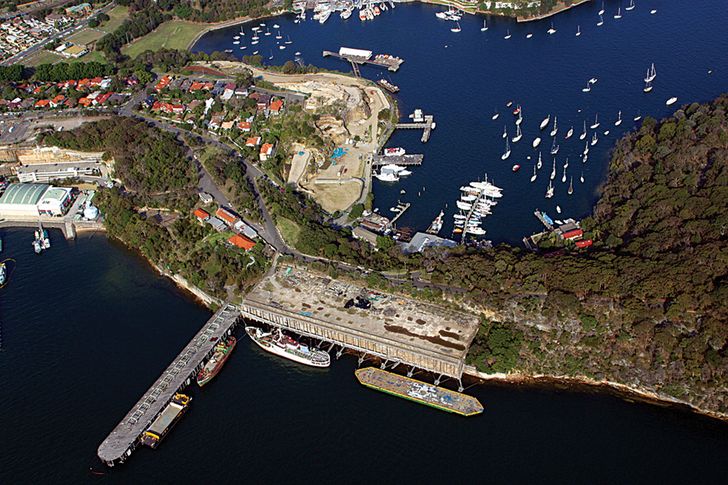 The site is based on the idea of community, which is apt considering that the active local community managed to save it from the threat of commercial development. The project demonstrates a suite of sustainability "ticks" including retrofitting existing built form; passive solar design; the use of recycled, reclaimed and recyclable materials; a community garden (and chickens!); an indigenous nursery; on-site wastewater treatment; stormwater and rainwater harvesting, storage and reuse; bush foods; revegetation; solar hot water and PV cells.
Ticking boxes does not create inspired sustainability outcomes alone, though, and these elements have been nicely woven throughout the somewhat awkwardly arranged existing built form and challenging topography of excavations and outcrops. While some initiatives are more overt, such as the community garden and nursery, many are less apparent and explained through signage conceptualized by Deuce Design (with research and artwork completed in-house at Council). There is a healthy amount of visible history that has been retained, made good and signposted.
Magnificent rock-art engravings have been unearthed from under a dirt road that once concealed them. A well-detailed boardwalk now rightly raises observers so they can view this art, providing a tangible connection to pre-colonial habitation of the area by the Cammeraygal people. Unfortunately, vandals have recently added their own poorly executed engravings – fencing the engravings would destroy the spare and respectful space created by the designers. The surrounds are complemented by new plantings, WSUD swales and a bush food garden struggling to establish itself.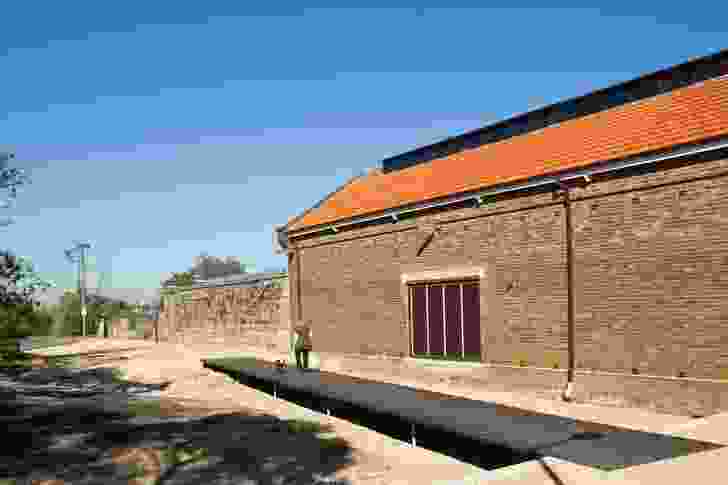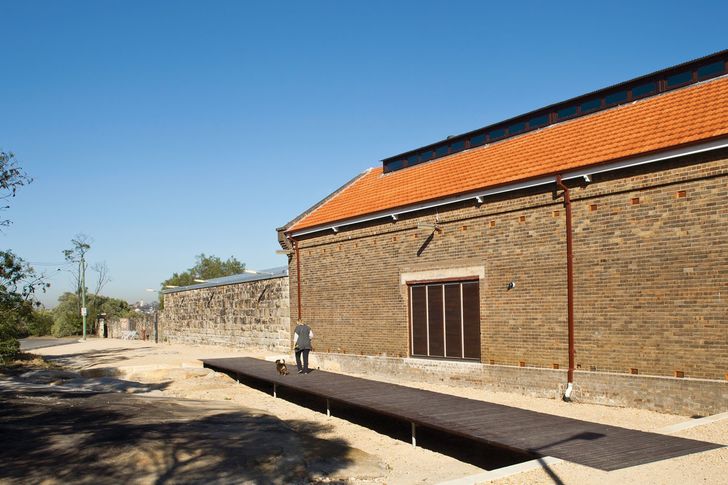 A range of initiatives is proposed for the derelict surface of the coal loader platform (once home to a large coal stockpile on an exposed and windy site), which requires a further $4 million for full realization. Coal chutes once fed four vaulted tunnels that run underneath the platform. It's interesting to think about this soot-infested environment in light of current-day OH&S regulations. Traversing the accessible tunnel after incessant Sydney rains is an adventure, with streams of water dripping from above, forming pools of water underfoot.
There is also a possibility of encountering vulnerable colonies of Eastern bent-wing bats, which periodically roost in the superb tunnels. The accessible tunnel provides access to Balls Head Reserve and its intriguing walking tracks, stunning views, sculpted rock outcrops and regrowth vegetation. The dilapidated and inaccessible coal loader wharf is awaiting remediation; it contains old growth timbers, which are disappearing into the harbour.
Overall, the Centre has been well detailed using simple and robust materials. The salvaged brick pavements used throughout provide consistency and patina. There is an appropriate amount of sandstone used for walls and grassed terraces (which have a slightly irregular rhythm). Timber is used extensively in decks and architectural renovations, along with reclaimed steel. Galvanized steel is used in some stairs and handrails, with the latter adorned with stainless mesh. Steps are of concrete and asphalt is used for some paths.
With this project, the local community is provided with a meaningful and comfortable place to be proactive about implementing positive action on sustainable practices while immersed in the unparalleled urban beauty adjacent to Sydney Harbour. The Centre possesses a grounded sense of refuge while also offering an optimistic prospect across the water for those dismayed with the global state of the environment.
The grounded experience is further reinforced by Angela Griffiths' site-specific artwork Nest, which is nestled into a beautiful wetland densely vegetated with existing melaleuca, papyrus and water lilies. The pond's resident frogs become vocal from time to time and cohabitate with turtles and fish. Currently, the Centre is enlivened by frequent workshops and public activities. Three thousand people attended the opening of it in July 2011 – a record for North Sydney Council – and over fifteen thousand people have visited it since.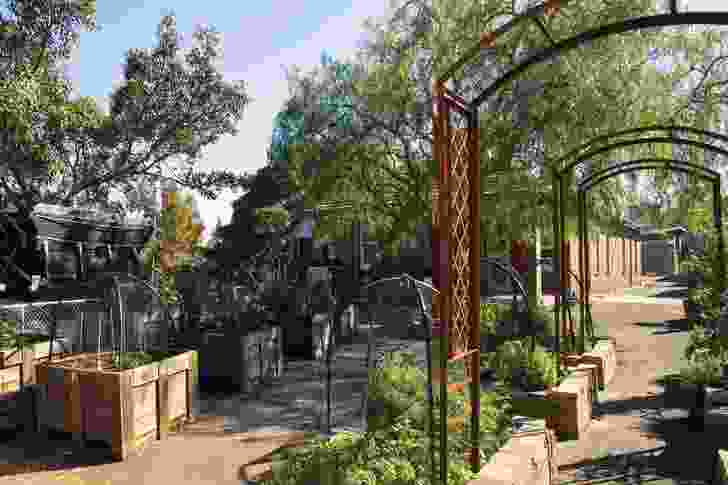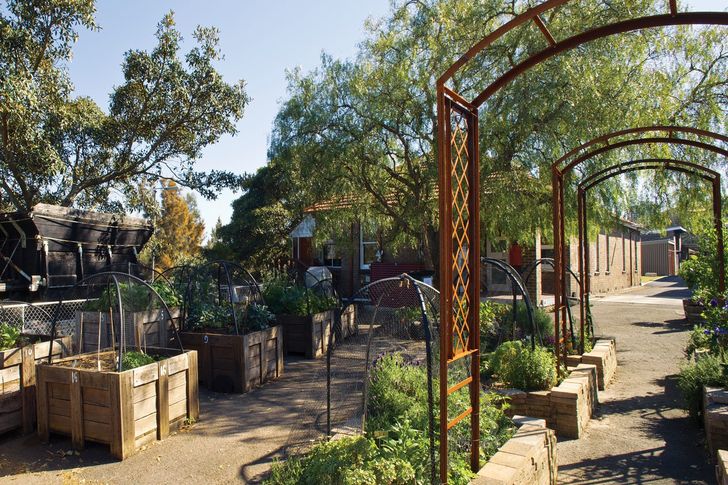 North Sydney's slogan for the site is Learn from the Past – Embrace the Future. Let us hope that the wonderful irony of a polluting industrial relic becoming a sustainability showpiece will serve to catalyse similar larger-scale changes in Australian society.
David Banbury
Landscape architect and project manager, North Sydney Council
"The journey to transform The Old Coal Loader site at Waverton has been immense, beginning in the early 1990s with the fight to save the site from development. In 1997 the site was dedicated as public open space, and in 2003 it was formally transferred to the guardianship of North Sydney Council. In July 2011, with great celebration, the Coal Loader Centre for Sustainability was officially opened.
"The process has taken many twists and turns, a number of them unexpected. There have been some challenges, but overwhelmingly the result has been positive.
"Today, the centre showcases innovation and best practice, facilitates hands-on learning about sustainability in everyday life, serves as a community meeting point and is a hub for the local council's extensive range of environmental and sustainability programs. It is also a place at which community members can volunteer, and an inspirational location for art and cultural events.
"Several pages of this journal would be needed to list the hundreds that have contributed ideas, enthusiasm and expertise to the project. The Coal Loader Centre would not have been realized without the passion, dedication and ongoing support of the community, the committed team at the council that has guided the process and the numerous other stakeholders who have helped create the vision for the site.
"The funds provided by the federal and state governments and North Sydney Council have made it all possible. We look forward to proceeding with the next exciting stage when further funds permit – the creation of a hands-on green roof on the old coal loading platform."
Credits
Landscape architect

Hassell.
Australia
Consultants

Aboriginal Heritage North Sydney Council, Merrima
Accessibility consultant Morris Goding Accessibility Consulting
Adaptive reuse Rick Leplastrier
Architecture/planning Hassell.
Civil engineer Northrop Consulting Engineers, Arup Sydney, North Sydney Council
Contamination consultant URS Australia, Environ
Contractor CARFAX Commercial Constructions, Glascott Group, Safin
Cultural Heritage CAB Consulting, Godden Mackay Logan
Environmental consultant URS Australia, Environ
Heritage architect Rick Leplastrier
Hydraulic engineer WorleyParsons Australia, Patterson Britton & Partners
Interpretation and signage Deuce Design, North Sydney Council
Quantity surveyor Northcroft
Structural engineering Professor Max Irvine
Sustainability Arup Sydney, Northrop Consulting Engineers

Site Details

Location Waverton, Sydney, NSW, Australia

Project Details

Status Built
Design, documentation 60 months
Construction 42 months
Category Landscape / urban
Type Heritage, Public / civic

Client

Client name North Sydney Council

Source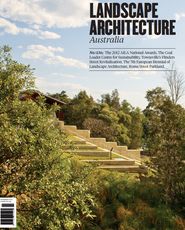 Issue
Landscape Architecture Australia, November 2012
Related topics