Julian Bolleter / Richard Weller: What was your role on the project?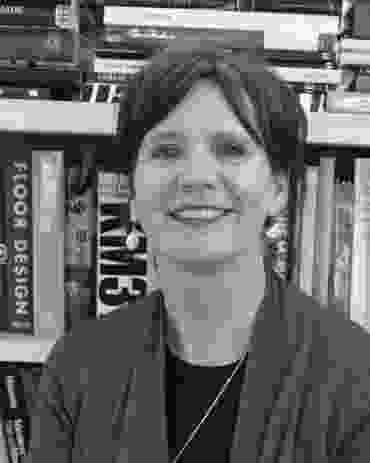 Kate Cullity: TCL is the lead consultant for Victoria Square/Tarndanyangga. Kevin Taylor led a multidisciplinary team for the project.
Julian Bolleter / Richard Weller: How much input did you have into the master/structure planning and policy development for the project?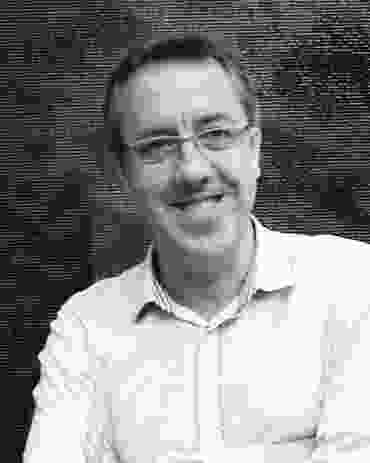 KC : TCL developed the masterplan, assisted by Tonkin Zulaikha Greer Architects.
Julian Bolleter / Richard Weller: Were there particular urban design skills you lacked that your landscape architectural education could/should have provided?
Perry Lethlean: In my experience as a student in the 1980s, landscape architectural education was split between two approaches, the scientific and analytical (McHarg) and the artistic and poetic (Halprin). I tended to favour the latter.
Training and early practice saw designers developing their designs via a thorough "site analysis," which was, in retrospect, particularly in urban settings, superficial in its scope and powerless in itself to suggest or instigate real change. Site analysis focused on understanding a limited definition of landscape as physical site, and involved an understanding of vegetation, materials, soils and microclimate. While it allowed one to get a sense of the landscape vernacular of place and to reinforce this, it did not provide the tools to make larger urban interventions.
In subsequent practices and projects I dabbled in the "improvement" of spaces of cities and towns, but the restricted rules of engagement that defined projects then meant that we responded with a limited landscape logic, unable or unwilling to deal with edges, built form or linkages beyond the site, or to dare suggest architectural changes.
Studying for a Masters in Design (Urban Design) under Tony Styant-Browne, Shane Murray and Leon van Schaik was a revelation. Although architecturally focused, the studies led to a new understanding of how landscape architecture can operate at much larger scales within urban settings and this gave me the confidence to analyse and conceive of projects in a more expansive urban realm.
Importantly, this study broke down an institutional and professional inferiority complex, providing insight into relevant architectural and urban design theory and practice. There was an immediate sense of breaking through a theoretical glass ceiling that was palpable, propelling me to participate in architecture/urban design competitions outside of work hours. Examining the work of Mario Gandelsonas and his urban diagrams of Boston was particularly influential, as was examining the subsequent studio mappings of Melbourne using his analytical and graphic techniques.
This postgraduate study also consolidated two personal views. The first view was that urban design as conventionally practised then was not much of a creative art, but instead a blunt instrument used to regulate positive outcomes relating to built form and land use. The design of meaningful public spaces in our cities was not going to be generated out of the imagination of an urban designer. The second view was that while architects dabbling in urban design typically had no problem conceiving of architecture in urban spaces, they appeared to have difficulty in conceiving of public spaces that might inform and initiate architecture.
These personal views led me to the view that landscape architecture is a discipline more relevant to urban design – not only in terms of designing the spaces of our cities, but in terms of curating the frame that defines, connects and activates them. Subsequent practice has led me to design large public spaces and precincts in cities across Australia where the public realm – the plaza, park, street and lane – becomes the armature for new development, new architecture and new relationships between solid and void.
Julian Bolleter / Richard Weller: How did the team respond to you as a landscape architect in the urban design realm?
KC: This was not an issue in either project, which may be due to Kevin's training in architecture and landscape architecture and Perry's training in landscape architecture and urban design.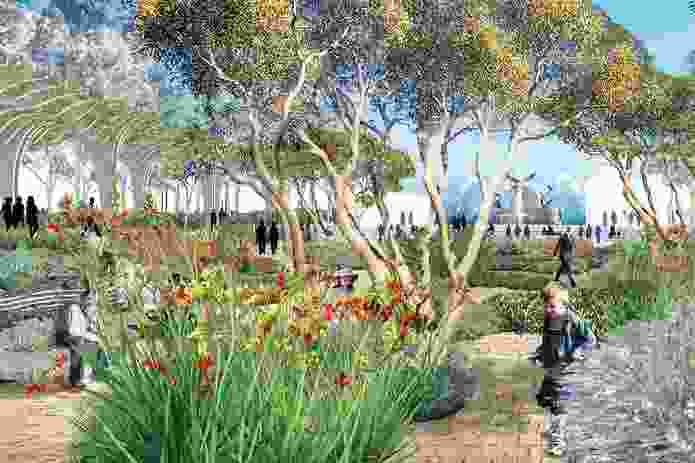 Julian Bolleter / Richard Weller: How could landscape architecture courses better prepare students to play an effective role in urban design?
KC: While landscape architects are often relegated to support roles in the design of our cities, we are uniquely skilled to deal with the challenges of future urban environments and to imbue our cities with a sense of hope, humanity and beauty. If we speculate for a moment as to what an ideal candidate might be like – someone who can deal with our constructed environments in these challenging times – their description might read something like this: someone who can think outside the box, is able to understand the world at the macro scale, can facilitate and choreograph multifaceted disciplines and offer creative and sustainable solutions that bridge architecture, science, environment, ecology, culture and art; someone who fosters connections between people, their community and their environment. That sounds to me like a landscape architect.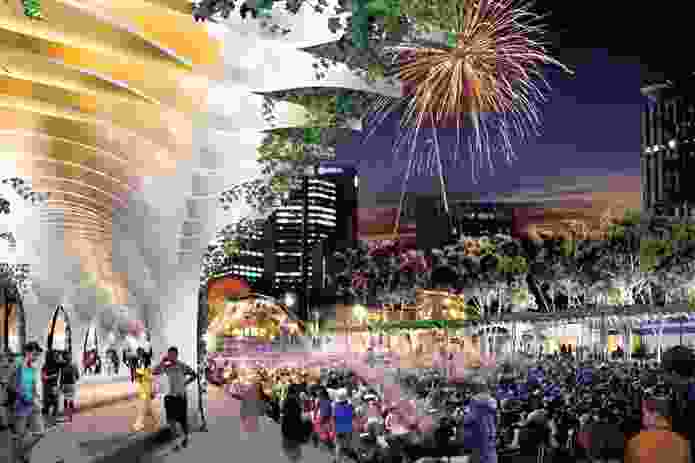 The shift from the landscape architect as useful sidekick to key/lead designer in the urban sphere is occurring. With such participation comes knowledge, with collaboration comes integration and the benefits of a collective view of our cities, and with leadership comes exemplar projects. We landscape architects just need to get messy – place ourselves right in the middle of the debate and have the confidence to give it a go.
No longer can landscape architectural projects simply cloak our built environments with superficial greenery. Instead, they must demonstrate our skills in design leadership, in choreographing diverse disciplines to create truly integrated outcomes that encompass architecture, ecology, infrastructure and artistic practice. Successful projects imbue a sense of the avant-garde, demonstrate the alternative futures that are possible and communicate their role in the world boldly.
Most importantly, landscape architects must find a means to imbue our urban world with a sense of hope and humanity. While creating spaces and environments that are sustainably driven may be admirable in its own way, capturing the hearts and emotions of those that inhabit them will be a more tangible measure of our success in the practice of urban design in the future.
The late Kevin Taylor on what skills and perspectives landscape architects bring to a project
"Landscape architects bring an important understanding of the spatial qualities of everything that's in between the buildings, which is absolutely crucial to the urban environment. They tend just by instinct to look to the context, which architects don't always do. Depending on where they've been trained and what their interest is, they can have an interest in the broad-scale landscape or urban planning, which I think is absolutely crucial to understanding urban design, or city design."
—Kevin Taylor (2011)
Project synopsis
Victoria Square/Tarndanyangga is Adelaide's premier open space and is situated in the centre of the city. The proposed masterplan for this highly symbolic site brings together the many disparate forces that have traditionally competed for the space. Through a thorough design exploration and extensive consultation the TCL team has developed a plan that is widely accepted by the community, stakeholders and decision makers.
The Victoria Square/Tarndanyangga Urban Regeneration Project proposes a new urban form for Adelaide's central square. At six hectares in size, the square is the symbolic civic heart of the city and an important part of the central city and Grote/Gouger/Central Market precinct. The regeneration of the square is based on the creation of a people-focused heart for the city that facilitates community expression and supports an extremely varied program. Its design was born from an exploration of the exciting possibilities that environmental, social and cultural change present for contemporary urban life and our experience of public space. The project's intent is to transform Adelaideans' experience of the city; to celebrate the everyday while also being a venue for communal festivities.
—Taylor Cullity Lethlean
Credits
Design practice

TCL
Australia
Consultants

Council Adelaide City Council

Site details

Location Adelaide, SA, Australia
Category Landscape / urban design
Type Outdoor / gardens, Public / civic

Project Details

Status Built

Source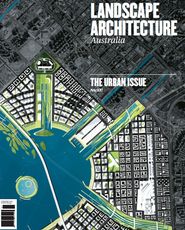 Issue
Landscape Architecture Australia, February 2013
Related topics