Students take leading role in setting the agenda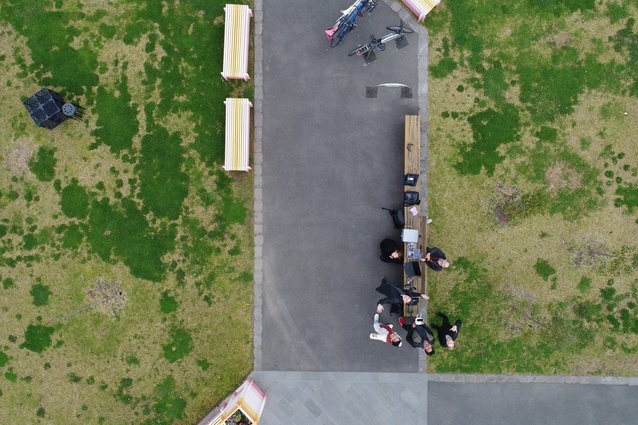 Landscape architecture students at RMIT University have organized a three-day design symposium to examine the current culture of landscape architecture in Australia.
The event, titled ROLE, will be run independently from any academic program or professional institution, promising to "explore tensions" and provide provocative discussion.
The event will be held at Siteworks in the Melbourne suburb of Brunswick from 24 to 26 August.
Louella Exton, president of the Student Landscape Architecture Body (SLAB) at RMIT University and one of the event organizers, says it's important that students engage with landscape architecture outside of the university curriculum.
"There have been a lot of tensions and changes occurring in our university recently – in program leadership, staff and approach – so there was a feeling within the student body that we [the students] should stand up and have more of a significant presence this year – and do more than just putting on a party," says Exton.
"We wanted to create an event that we could call our own, and not have any attachment to academics and the pressures that come from that."
The three-day program includes a number of weird and wonderful events, such as urban weed tastings, presentations on Indigenous astronomy, drone workshops, as well as a headline presentation from Kåre Krokene, managing director of Snøhetta Australasia.
According to Exton, the organizers took inspiration from a series of counter-cultural, student-led landscape architecture conferences that began in the early 1980s under the banner EDGE. This series presented speakers that went on to become very influential in the discipline, such as theorist and critic Elisabeth K. Myer and New York-based landscape architect Ken Smith of Ken Smith Workshop.
ROLE, however, has not been conceived as a conference with keynote speakers, but as a series of "discussions, presentations, exhibits, installations and gatherings," bringing together designers, artists, and spatial practitioners to discuss the current culture of landscape architecture.
More information and registrations here.