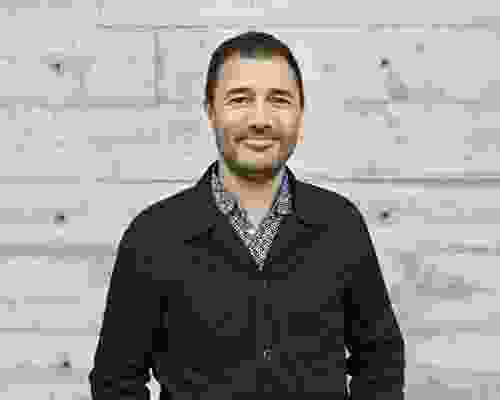 Landscape Australia: Steven, you are originally from New Zealand, you studied landscape architecture at RMIT University in Melbourne, and now you are a naturalized New Yorker. What prompted you to emigrate to the United States to practise there?
Steven Tupu: I arrived in New York City in August 1995 on the back of a travelling scholarship I received for my joint thesis. My plan was to spend three months exploring the city, enrol in some general design classes at City College of New York before continuing on to Barcelona to look for work.
Before leaving Melbourne I'd made contact with landscape architect and academic Professor Lee Weintraub, who had a small practice and was also the chair of the landscape school at City College. Lee suggested that when I arrive I should visit his office and offered a small space to stay if I needed it, until I got settled.
In the weeks following my contact with Lee his office won a major design commission – the landscape masterplan for the Queens West Waterfront along the East River. I turned up at his office with my suitcase imagining a nice self-contained studio and a place to catch my breath. When I arrived, Lee offered me a job on the spot and had one of his staff show me the living space – a storage shelf above the printers, barely tall enough to get my head in! But I lived there happily for my first month. It was a commercial building and so illegal to live there. I couldn't go to bed until the last employee had left for the day and given the deadline, which was always late in the evening, and in the morning I had to get up early before the cleaners arrived in case they reported me to the building manager.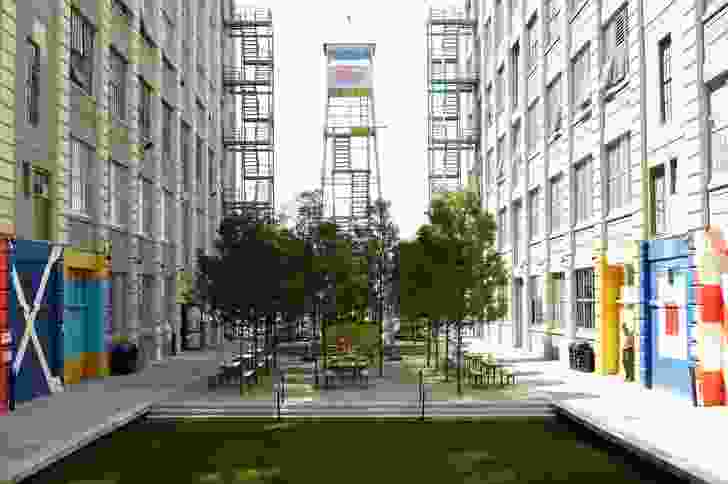 LA: You founded Terrain in 2004. What projects or commissions kickstarted the practice?
ST: I decided it was time to leave my corporate landscape architecture job and start my own firm. I did it because I felt the collaborative spirit and open dialogue was really missing from my job. I often felt that the full potential of the employees was totally untapped.
Deciding to open a small business was one of the most insane decisions I have ever made, but I felt I had no choice at the time. There is a reason it's called professional practice!
My first few projects were small residential commissions. One was a courtyard for a single family in the West Village, and the other was a rooftop family and garden space in Dumbo, Brooklyn. It was great to work on smaller scale projects and for me this period was one of experimentation with program organization, materials, lighting and planting.
LA: What changes have you observed in the time you have been living and working in New York?
ST: When I arrived New York was just recovering from the recession of 1990 and the crack epidemic of the late 1980s. Financially the city was just beginning to get back on its feet and new development – both public and private – was beginning to change the face of the city.
One of the biggest transformations that I've observed and been part of is the redevelopment of the waterfronts around Manhattan and along the edges of Queens and Brooklyn. A lot of these waterfront spaces were abandoned after industry moved away or were made redundant by new infrastructure developments. A large swathe of waterfront land was transformed into new public parks, creating a network of recreational spaces that connected previously disconnected neighbourhoods. In my opinion, the development of these parks has probably been the biggest landscape transformation in New York since the creation of Central Park.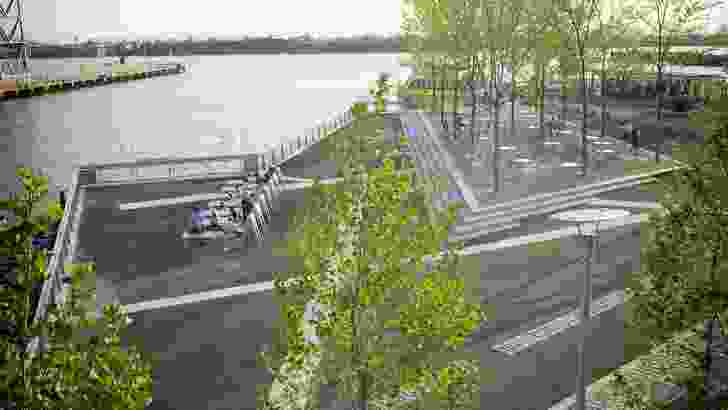 More recently, I've observed a transformative densification of the city. Large sections of the city that were previously industrial or transportation-focused are being built over, and there are many smaller scale infill developments occurring, including new housing and commercial developments.
Our office is involved in many of these new affordable housing projects, which are usually developed by non-profit organizations that are focused on their particular mission. The budgets are modest, the design goals are high and the teams are driven. It has been thrilling to re-think the potential of these communal open spaces.
LA: What would you say are the biggest challenges facing New York right now? In terms of what you are grappling with day to day.
ST: Access to affordable housing is a big challenge right now – we have large numbers of people homeless and New York is an expensive city to live and work in. The current mayor is focused on building new affordable housing throughout the city and we are involved in many of these new housing developments.
Climate change – the impact of more frequent and destructive storm events and rising sea levels – is also a major challenge. Manhattan is an island meaning many low-lying neighbourhoods are susceptible to flooding. Landscape architecture has a big role to play in building more resilient cities.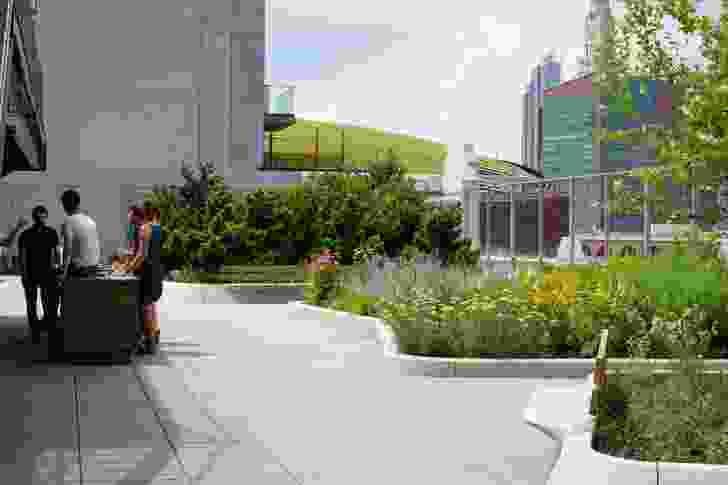 LA: Terrain's portfolio also includes projects sited further afield. Tell me about your firm's work in the South Pacific?
ST: My heritage is Scottish on my mother's side and Samoan on my father's side, and I have extensive extended family living in Falelima, Savaii. I am a Matai (High Chief) in my village and family, and part of the responsibility of holding a Chief title is to plan for the future of roughly 150 families.
Over the past decade I've been able to bring some of our landscape architectural experience at Terrain to various projects in the village. One of the biggest projects that we undertook was a fresh water project. This involved the renovation of existing rainwater harvesting tanks and the creation of a village water committee to oversee the ongoing maintenance of this water system. The village is located on the western edge of the island of Savaii and there are very few fresh water springs on that part of the island, so most fresh water is rainwater. More recently we built a native tree nursery and organized a garden committee to maintain it, to provide tree stock to replace trees that are damaged or destroyed by seasonal storms.
LA: You were a co-conveynor of the Edge Too student-led conference in 1992. Why did you get involved?
ST: I got involved because I was passionate about landscape architecture. When I think back to that time, I remember a spirit of optimism, activism, critique and curiosity in the student body. I think that the Edge conference was the product of an intense time of change, both at the academy, which was shifting its focus to design and theory, but there was also a particular group of students that clicked and developed a critical voice together.
LA: …Do you think it [Edge Too] had a meaningful impact on the profession and how it developed thereafter?
ST: From my point of view, it did yes. The relationships I formed during that period have had a big impact on my career and guided the type of work we pursue. I also think that in terms of the academy in both Australia and New Zealand, many of the conference themes influenced how landscape architecture education developed.
LA: And just finally, with rents, utility costs and tuition fees so much higher than they were back when you were involved in organising EDGE in the early 1990s, do you think student-led conferences are still a realistic proposition?
ST: That's a good question! I think it would probably be very difficult to recreate the Edge Too conference now. The average cost of a four-year Bachelor of Landscape Architecture in the United States is $150,000. Students who don't have financial support are crushed by the debt and would find it extremely challenging to take any additional activities on. We are living in such different times now, and technology and the internet have changed so many parts of our lives. So maybe a future Edge conference would take a very different form, but I think the spirit can continue.
It's extremely important for students and the profession to continue to critique where we are going, why and how we can contribute to improving the quality of people's lives, and try to turn the ecological bus around before it's too late!
Steven is currently in Australia to participate in EDGEy – an event celebrating 35 years of student-organized EDGE conferences.
Tickets are $65 ($35 for students) and can be purchased here.
Related topics