The residue of both manmade and natural events saturates our landscapes, sometimes this residue is profoundly evident, other times it is more obscure. The recent works of Melbourne-based artist James Geurts register such potent forces – foregrounding river surges, subterranean eruptions and oceanic tidal flows, but also the pillaging, blasting and hewing of space by humans along with our attempts to exploit, understand, modify and represent the environment in which we live. In highlighting the energies and affordances of landscape, Geurts explores our ability to attend and perceive, and the cultural lenses through which we make sense of our surrounds. Through acts of mapping, writing and drawing, Geurts renders the potent yet unseen phenomena of our environment visible and brings the dynamic forces that entangle us to our attention.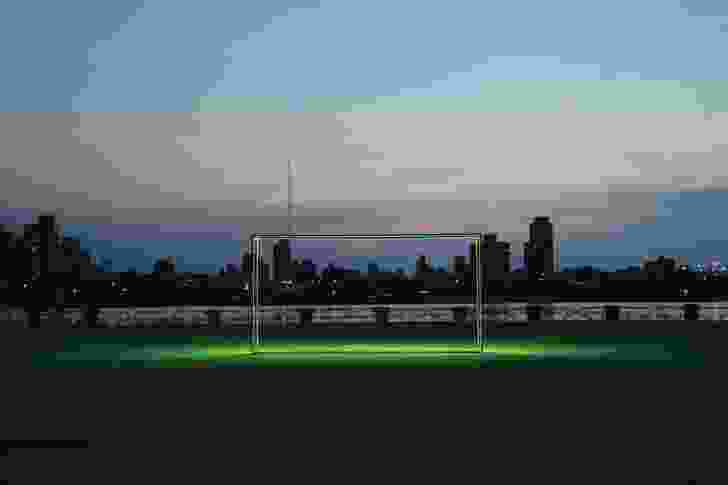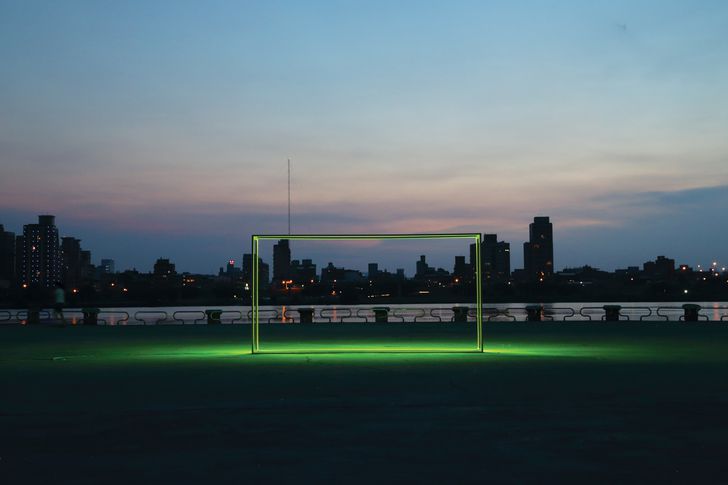 Geurts's investigations map how landscapes are vital and emergent rather than static, picturesque realms to be judged aesthetically or surveyed scientifically from afar. Rather than possessing intrinsic being and permanence, we know landscapes to be eternally fluid, seething with overlapping rhythms and temporalities. Vital but unseen agencies circulate at different time scales as plants, soils, rocks, buildings and creatures continually emerge, decay, die and transform, entangled and unfolding together in a relentless recomposing.
What can we humans apprehend beyond what we can immediately discern with our limited senses and technological aids? Being aware of landscape's complexity and dynamism opens us to pertinent questions about what we could perceive if we were more closely attuned to place – its rhythms, textures, sounds and movements.
Informed as we are by our values, memories and imaginaries, we can never simply perceive what exists, free from cultural bias. Our interpretations of landscape veer from the cosmological to the aesthetic to the political and vary enormously across time and space. The idea that our senses can never provide truly unmediated access to the landscapes we inhabit, due to the intertwining of the natural and the cultural, is central to Geurts's work.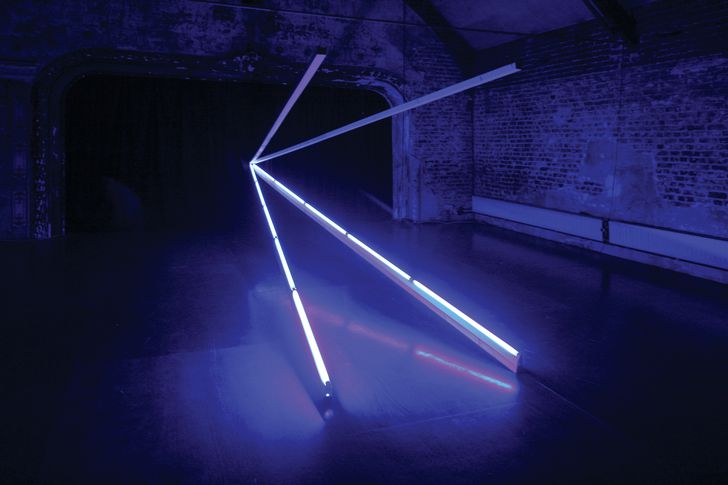 In Refraction Principle (2018), Geurts uses an aluminium rod placed upright in Hobart's Derwent River to pose questions about perception, and the specific ways in which humans apprehend space: seeing certain things, but missing other forces that are invisible to us yet may be perceptible to other living creatures. The pole's form – a deliberate distortion of a driftwood stick that washed up on the shore – appears to bend where it meets the water, a trick of the light that thwarts our visual ability to discern reality. Yet alongside this illusion, another still more imperceptible process is occurring at the same place: the meeting of fresh river water and the salt water carried upstream by the tide. This continuous intermingling is beyond our sensory apprehension in the absence of technological aid. What Geurts's work reveals is our ignorance of those vital environmental processes unfolding around us.
In Floodplain (2018), Geurts deploys neon sculptures to mark the debris left in the wake of the flooding of Melbourne's Birrarung (Yarra) River, revealing that, like all watercourses, its course has been transformed over centuries by human and non-human forces. Never separate but always integral to "nature," humans join with a multitude of non-human agents that endlessly modify river flow and respond to other forces that shape riverine landscapes. Here, neon, a fluid material that variously signifies nostalgia, seediness or glamour, is installed in often unilluminated watery settings as a striking, luminous signifier of the dynamic changes catalysed by human and non-human processes. In Geurts's installation, neon radiates across the Birrarung's reservoirs, cultural institutions, old sluice gates, bridges, tunnels, weirs and other disregarded sites that channelled water and were flooded at different times. One particularly haunting instance is at Queens Bridge, where early European colonizers sought to create a deep-water port by dynamiting a series of rocks that formed a waterfall and Indigenous crossing place. In so doing, the passage of salt water penetrated upstream, and the appearance, function and feeling of the river was wholly transformed.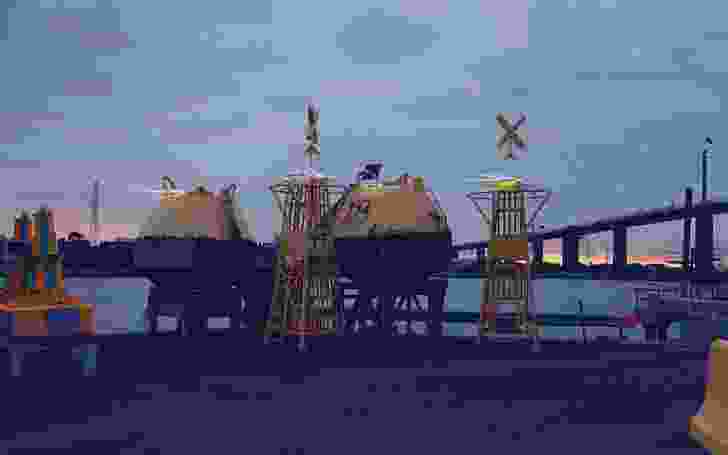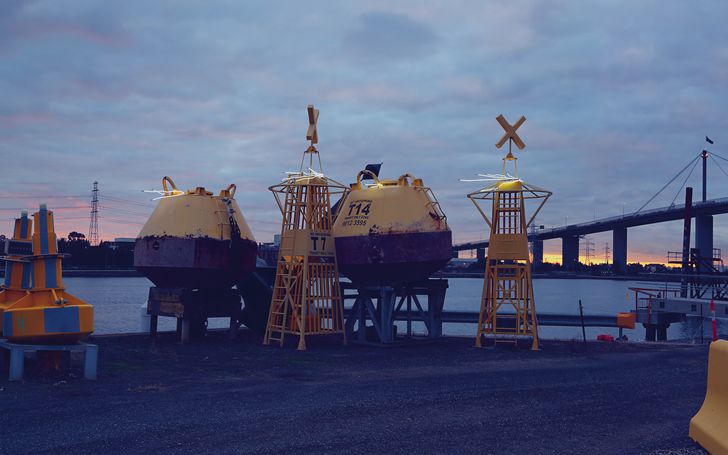 Seismogram (2017) continues Geurts's exploration of the intersection of the geological and human forces that ceaselessly shape our landscapes. Though we usually consider landscape as that which lies behind or ahead of us, horizontally stretching to the horizon, we are often less attuned to and knowledgeable of what lies beneath. We may think of rocks as permanent elements, impervious to change, while in truth they are in constant material flux, catalysed by the water, air and other non-human forces that swirl around them. Rocks possess an inconceivably long history when placed alongside the human life course, but the lithic is an integral element of all places and has inspired a multitude of human responses, from building, to quarrying, to extracting the precious minerals that lie within. Such relationships are especially salient in certain landscapes; one is at Bendigo, with its complex and entangled history of wealth wrung from the gold that was dug out of its earth. In this old and now often obscured mining landscape, Geurts identifies points at which geological presence and human endeavour have met, measuring the land with technical instruments and mapping it through drawing and photography. Through a process of scanning and 3D modelling, he mutates these forms, reshaping them as new terrain. By reconfiguring underground geological formations as models enhanced with fluorescent light, Geurts forges an interplay of the human and non-human, blending the technical and symbolic with the agencies of earthly matter.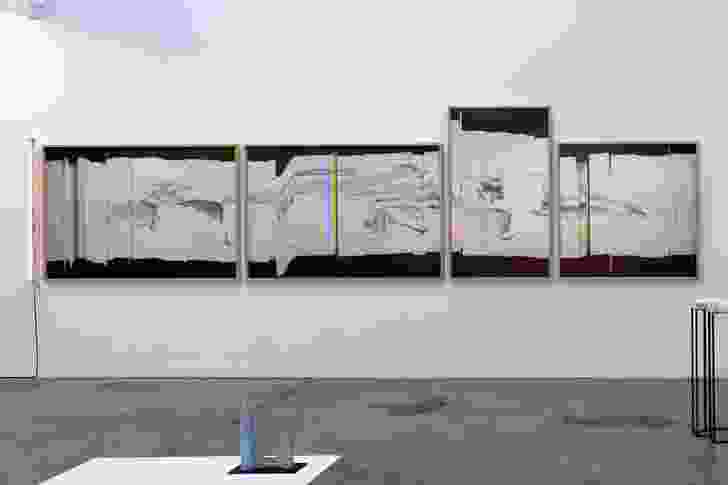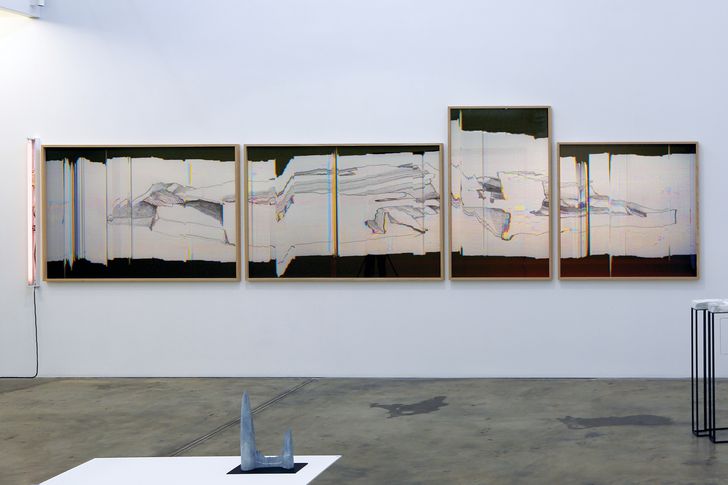 In facing the challenges of accounting for environmental change and the ecological havoc we have wrought, the kinds of deep attunement to landscape that James Geurts offers will be essential, if we are to achieve a wiser, more reciprocal relationship with the earth.
Source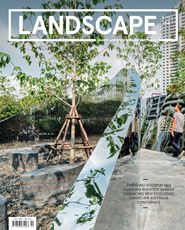 Review
Published online: 22 Nov 2019
Words: Tim Edensor
Images: courtesy the artist and Gagprojects (Greenaway Art Gallery), Adelaide/Berlin.
Issue
Landscape Architecture Australia, May 2019