Landscape Australia: Tell us about the blog - where did the idea come from?
James Hull: The idea for the instagram started when we were at university. Bede had the plant and design knowledge and I had an outsider perspective – and we both had a similar sense of humour.
Bede Brennan: A group of our friends had been taking snaps of terrible gardens for a while and sending them to one another for a laugh, and then James came over one evening for a glass of wine, said something hilarious about one of them, and that became the first caption.
The other origin story is that when I was a kid, my mum used to talk about making a magazine called "Sh*tter Homes Than Yours," because she didnt like all these magazines that showed you homes that were completely unachieveable. That probably inspired the blog a bit.
But like James and I often say, in the end, walking around the suburbs, it's often actually the sh*t gardens that can make for some of the more exciting moments. They're often the bits of the landscape that people get the most enjoyment from actually. When you're asking a friend to meet you next to the house that has the horrible Brutalist fountain … the locals know what you're talking about. They become funny landmarks.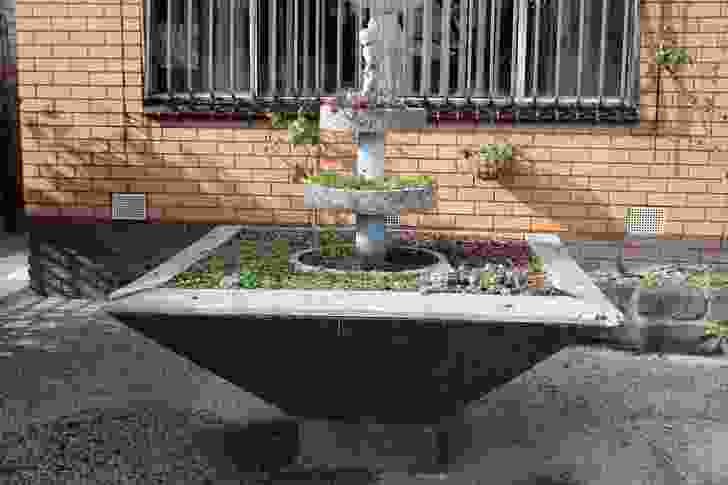 Your recent AILA Festival presentation humorously highlighted the gap between designs as conceived and designs as constructed. As designers, what can we learn from these 'detailing debacles'?
JH: It's interesting how you've framed that question, because we had kind of a first-hand experience of this when we tried to make our festival installation. At the start we had this grand and romantic vision of what we were going to make, but then as we left things to the last minute and the super glue turned out not to be quite "super" enough … the shells on our "Ned Shelly" sculpture, for instance, just kept popping off. We came up against all these challenges we'd never really considered.
BB: Luckily, we were quite protected in that project, in that our work was supposed to be sh*t. But in real practice, when you do make a mistake, as we said, it's always best to reveal that to everyone as early as possible – it will save you so much drama in the end!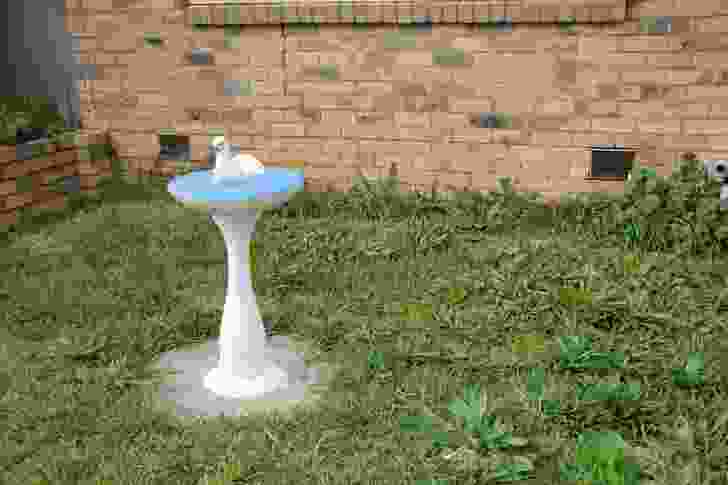 Bede, you're a professional landscape architect – has looking at other people's design "failures" benefited your own practice?
BB: I think it's definitely made me rethink my assumptions about a project. If you see something that's terrible and in really bad taste but successful in a certain way, that can make you rethink why we consider that to be so terrible and ugly. And maybe that's just a result of a current style or trend in the current moment. That in turn, I think has maybe made me more sceptical of other styles or trends.
JH: Bede, I think it's made you a lot more self-aware and given you a broader understanding. I feel like when I get glimpses of your professional life, you always seem to have a fairly well-rounded and honest opinion about things.
You did mention that you didn't get a huge number of submissions when you did the 'detailing debacles' call-out. Why do you think this might be?
BB: I think it's partly a busy-ness thing. To be honest, if I got an email that said, "hey, can you spend ages going through your failed projects," which are probably the ones you've documented the least well, I'd probably think I'll put that at the bottom of the list, and then I probably wouldn't get around to it. But I also think there's definitely people out there that have a good batch of these!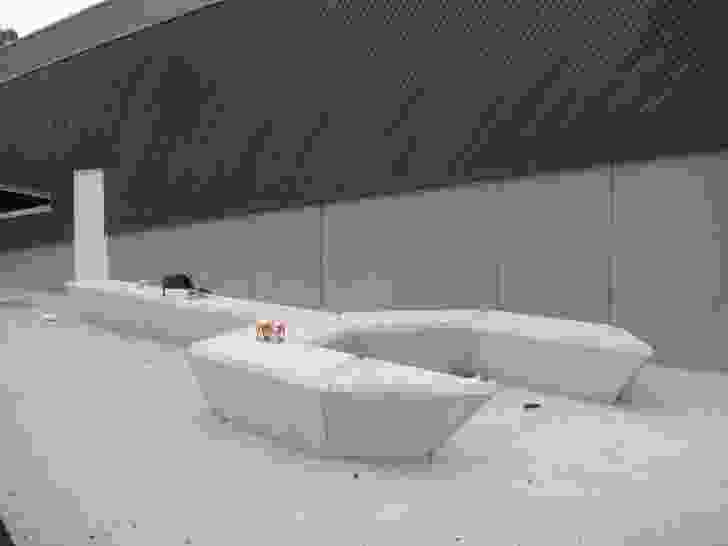 Do you have any tips for emerging designers?
BB: Spend more time in landscapes. This is not a funny tip, it's serious! Spend more time in parks, but also in all kinds of landscapes, not just the award-winning ones. You need to find the time to do that.
JH: I don't know if I've got any sage advice, it's hard to comment when I'm not an industry professional. Maybe not to take things too … oh that's so cliched! I'm just not going to comment.
Bede Brennan and James Hull of Sh*t Gardens presented the 'Detailing Debacles: When the best design intentions go awry" session at last month's 2019 International Festival of Landscape Architecture, held at Federation Square, Melbourne from 10–14 October.
Follow the Sh*t Gardens instagram here.