In 2016 Karl and Rachel Russo were looking to buy a couple of acres on Victoria's south-east coast. A place where they could one day build a house and studio, grow their own produce and generally live a more sustainable lifestyle.
What they ended up buying, however, was quite a lot larger than they ever anticipated – one hundred acres (probably 150 if you consider the steep topography) of farmland near the tiny town of Woolamai that even included a creek and small waterfall.
This picturesque area offered the closest resemblance Australia has to the English pastoral idyll. But on closer inspection, Karl, a young landscape architect at Orchard Design, saw a property that was seriously degraded by decades of farming and was keen to restore it to a healthier state.
"[Surveying the land], there were deep hoof prints, little landslips everywhere and pockets of erosion, and in summer the hills that face north become these horrible hot, arid places," says Karl.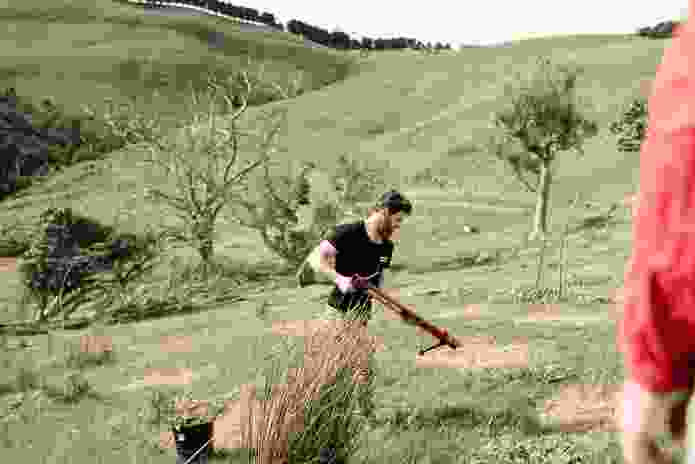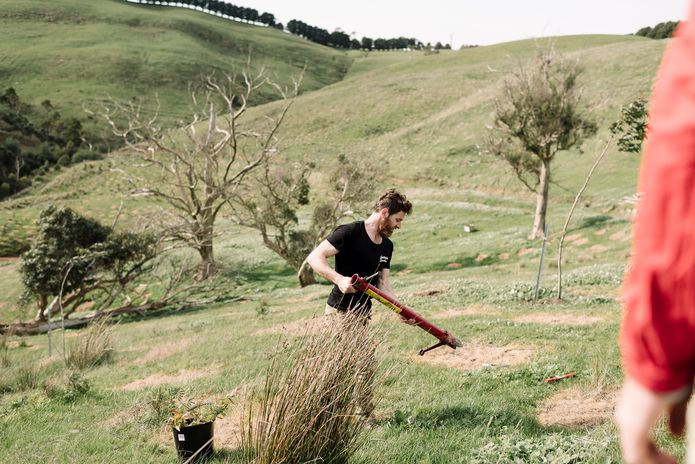 "We saw what the cows were doing … any remnant tree that was there, they would trample the root zones and eat all the fresh shoots. Since we took ownership there hasn't been a single cow here, and we've already seen a huge difference."
The property sits at the western foothills of the Strzelecki Ranges, a low mountain range that was covered by wet sclerophyll forest until it was cleared early last century for farming. Only 2 percent of the area's original vegetation cover remains, most of which is more than 50km to the east.
In the past twelve months an impressive twenty-five thousand indigenous trees and shrubs have been planted on Karl and Rachel's property, which has become the Bass Coast region's single largest planting project (to be completed in one season), and more are yet to follow.
The local Landcare group, Bass Coast Landcare Network, has managed the project, organizing grant funding, tree procurement, spot spraying and fencing. They even mobilized a small army of volunteers for planting days.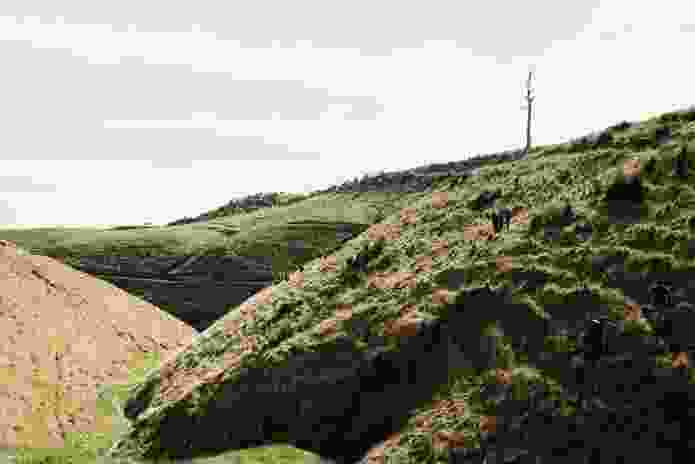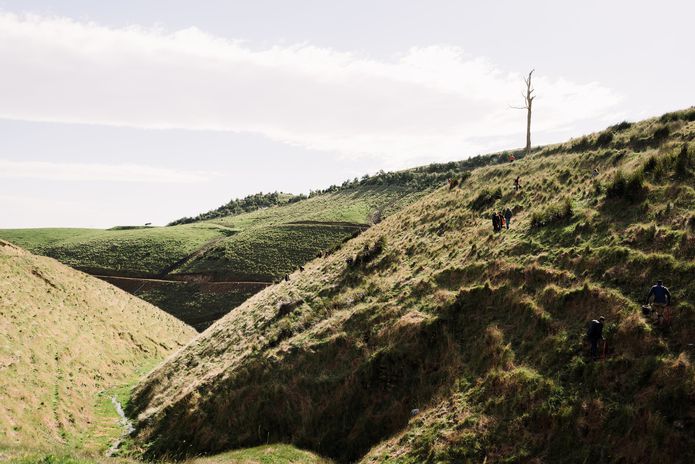 "When we approached Landcare, we expected them to say 'okay, here's a couple of grand, good luck,' but instead they took the whole thing on and said they'd like to plant out as much of the land as possible."
Around $50,000 has been spent so far, all of which came via supporters such as Melbourne Water and the Bass Coast Shire Council.
"Landcare got Melbourne Water involved because of the creek running through the property, and they funded almost $40,000 toward revegetation to improve water quality," says Karl.
Plants were supplied from an indigenous plant nursery near Fish Creek that specializes in providing stock for large revegetation projects.
Karl has brought his design thinking to the task by developing a long-term plan for the property, which he hopes will one day generate an income for the family through experience- and eco-tourism.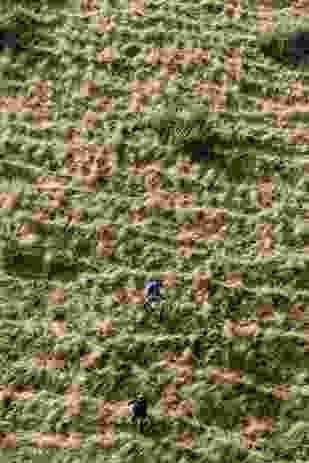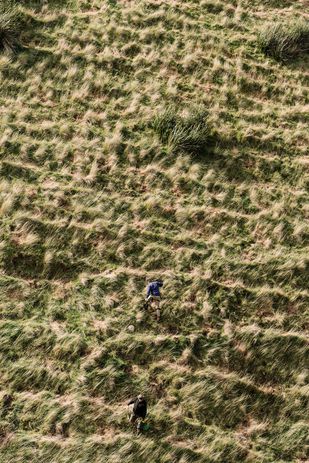 Karl's brother Nicholas is an architect who has form in this area. His practice Branch Studio has designed a number of small, self-contained pavilions in other idyllic locations south-east of Melbourne, such as the Pump House in Officer and Balnarring Retreat on the Mornington Peninsula. Karl is already thinking of the best locations on which to commission similar buildings to tap into the growing ecotourism market.
While the couple has been overwhelmed with support from the community, they suspect their neighbours probably think they are foolish for not using the fertile land for "productive" purposes. But they argue that the steepness of the terrain makes operating farming machinery impractical (and dangerous) anyway. Plus the changes that are already occurring to the landscape, such as the regeneration of native grass species and stabilization of the hillsides, only serve to strengthen their resolve.
He offers this advice to anyone thinking of doing something similar: "You do need a masterplan, because the scale is overwhelming. You can't do it all at once, you have to stage it. And you need to accept it will take decades. But the rewards are great."
Related topics