The February 2016 announcement by the state government of Victoria of a $1.6 billion "sky rail" to remove nine level crossings along Melbourne's busiest rail line has put urban viaducts in the news in Melbourne.
For many residents along the affected corridor, elevated rail is feared as a visual and noisy blight, with its undercrofts attracting undesirable people and declining property values. Popular and professional views have often aligned thus: elevated rail is commonly seen as a cheap and technically easy but unpalatable solution to vexed infrastructure questions. In support of NIMBY disapproval, the naysayers cite evidence, especially from road overpasses, of neglected spaces showing a lack or failure of design and maintenance.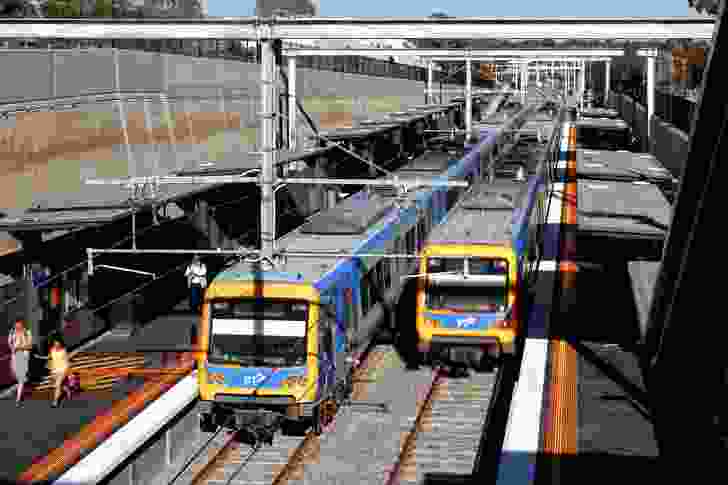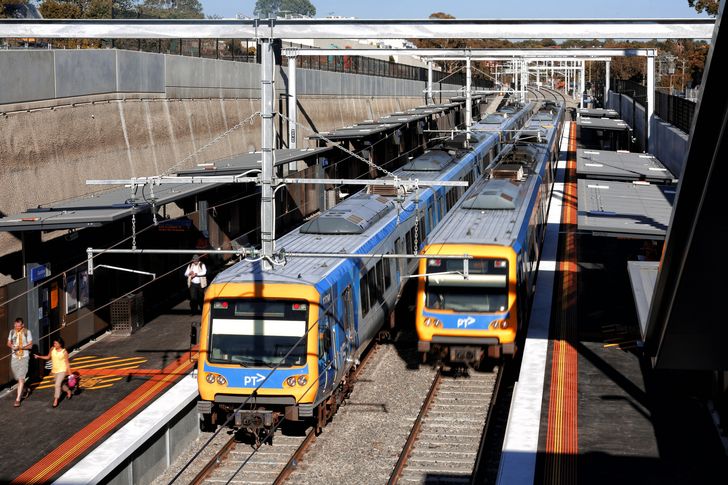 Melbourne has almost unique circumstances for a capital city in a developed country: at the end of the nineteenth century, Melbourne's extensive rail system allowed it to spread further than any other comparable city. Now, the system is decades behind, with a legacy of over 170 level crossings causing traffic congestion that constrains train frequencies. The need to remove level crossings is urgent, but since the 1990s, sinking lines in trenches had become the default solution. Trenching rail is expensive, but has none of the benefits of (even more expensive) tunneling. Trenching reinforces social and environmental severance and has increasingly required significant vegetation removal, reinforcing the marginal status of rail reserves. Apart from eliminating crossings, its main appeal is to those who prefer railway infrastructure to have minimal visibility.
NIMBYism and general lack of imagination aside, there are considerable benefits to be gained from elevated rail, beyond the extension and upgrading of urban rail capacity. It allows for minimal disruption to traffic and trains during construction, as well as more efficient rail operations, but in addition to these benefits, long-recognized by rail engineers, there are much broader urban design, landscape and planning benefits that have been little appreciated until very recently.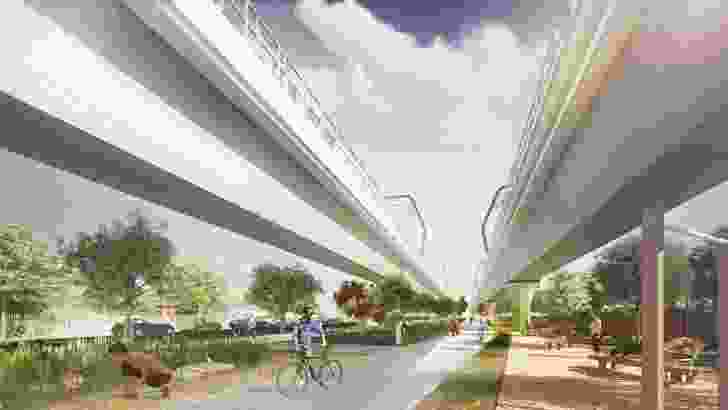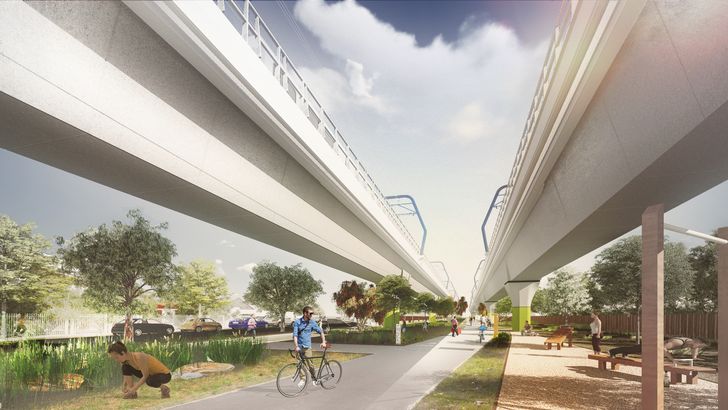 Beyond increasing rail and road capacities, the primary benefit of elevated rail is the release of significant corridors of public land: a domain where landscape architects and urban designers are best placed to lead. For example, the much-touted "eleven MCGs-worth" of new public open space along the Dandenong corridor is the railway reserve held by VicTrack. Yet it is not just this land that can open up, but the way it is connected to land along its edges.
Arguably, the viaduct design should come after the ground plane has been worked through. The engineering should be shaped to accommodate and foster the preferred intersections of land use, movement patterns, ecology, vegetation and heritage with processes of place-making, economic development, and long-term planning for demographic change.
History shows that viaduct undercrofts can accommodate many different uses. In central Paris, street markets have long-existed beneath elevated sections of the Métro; in Berlin, bike paths run beneath many U-Bahn viaducts. In cities such as London and Tokyo, rail viaducts have accommodated warehousing, light industry, offices, studios, galleries, recreation, restaurants and retailing, making them an integral part of lively street networks.
Like any urban space, edge conditions are important. When land in rail reserves is released for elevated rail, what were backs can become fronts, dramatically changing land use potentials. This is important within activity centres around stations, but also for the residential or employment precincts between them, whose station access is improved.
In many suburban areas, public open space is the likely foreseeable future, and elevated rail creates opportunities for substantial landscape corridors, offering broader connectivity for people and ecosystems.
These ideas are globally topical. For example: James Corner Field Operations' Underline project will retrofit 16 kilometres of elevated rail in Miami; Renzo Piano is working on revitalizing an undercroft in outer suburban Rome; the Radbahn project aims to create nine kilometres of covered bikeways beneath Berlin's U1 railway; Singapore's Urban Redevelopment Authority last year received 158 entries for an ideas competition to revitalize the former railway; Boston's transportation department is seeking proposals for spaces beneath its elevated roadways. Where are such projects for Australian cities?
Elevated rail substantially re-frames grade separation projects well-beyond engineering. In the long run, almost double the number of crossings across Melbourne will need to be removed, to fully enhance train frequencies. This will impact up to 150 kilometres of lines. With the right levels of landscape architecture and urban design input, this could represent a remarkable opportunity for urban renewal and the re-connection of ecosystems and communities.
Related topics