The World Health Organization (WHO) declared COVID-19 a global health emergency on March 11. In a series of interviews held over the past two weeks, Landscape Australia asked a number of landscape architects in different areas of practice to describe the ongoing impact of COVID-19 on their studio arrangements and projects – and where they see the future headed.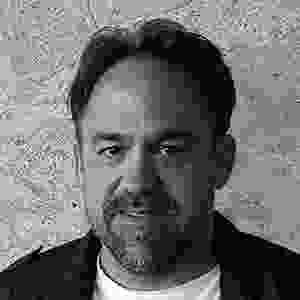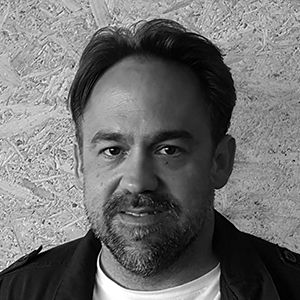 Daniel Firns (design director, UDLA)
Jess Stewart: How do you think this period has challenged your idea of future ways of working?
DF: Virtual conferencing, which we used to reserve for more remote projects, is going to become far more commonplace. It cuts down travel time, but at the same time, just the sheer number of meetings has meant that it's been more disruptive to actually thinking and getting a workflow going. If the working from home situation is going to continue long-term, I think we're going to need to have shorter meetings with very punchy agendas. We've got to be careful that we just don't end up spinning our wheels the whole time and have this kind of paralysis of talking committees. We need to be making actual decisions and doing things that are productive.
JS: UDLA is known for early stakeholder and community engagement. How are you continuing with these processes and what changes do you see resulting from this time?
DF: Not being physically able to be in the same room and go through a co-design process with communities is something we've had to adapt to effectively doing online. I think it will change how we approach community engagement going forward – and I wouldn't be surprised if a few best practice scenarios begin to emerge out of this. I think there are big opportunities that exist in this area moving forward, depending on how we choose to think about it. Some people are more vocal and others are less vocal, and I think the screen provides a different kind of filter for working with that.
JS: Have you had any conversations about changes to your design approach or the effects that the ongoing pandemic may have on the future of design?
DF: I'm hoping there'll be more emphasis from government to invest in public works and public infrastructure – within that, there may be an emphasis on employing as many people as they can. From a materials point of view, there may be a renewed focus on using what's locally available and on doing more with less. Costly inclusions and "nice to haves" in certain projects may be substantially reduced in favour of other outcomes that prioritize the pragmatic over the aesthetic. I suspect there might be a growing appreciation for bigger spaces that act as urban retreats. I do wonder whether we'll see more work in big parks, regional parks and natural spaces in and around cities, improving access to them, and investing in their ongoing maintenance.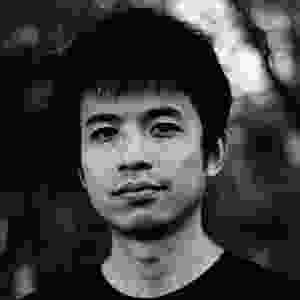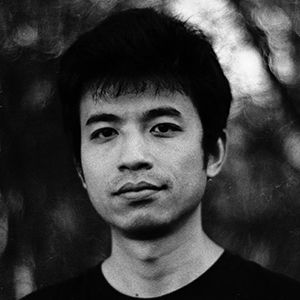 Colin Chen (landscape architect, Simone Bliss Landscape Architecture (SBLA))
JS: SBLA are known for flexible working arrangements, remote working and collaboration. How has the COVID-19 situation affected your work?
CC: Before this situation happened, the working arrangements in our office were already very flexible. Everyone in the practice does other things outside of the studio. I teach at the University of Melbourne and help my partner out with her business, so we come in and out of the office and prior to the COVID-19 situation didn't normally see everyone there every day. Most people at SBLA have laptops and are on the go, so I haven't felt like the transition was painful for us. We really benefited from the existing flexible nature of the company. I feel lucky to be able to still work and teach and all things considered, haven't been greatly affected in terms of my day-to-day.
JS: Landscape architects have historically been slower than other disciplines to engage with new technologies. How do you think this might change the way the profession embraces technology going forward?
CC: It's an opportunity for everyone to start looking at digital tools that might enable us to reach a wider audience. We hosted (an AILA Fresh Friday) meet online in early May and were able to include students and new graduates from overseas and interstate. While they couldn't come to our office, more people were able to see the way that we work. We are also using Slack as our main tool to communicate at the moment. It allows you to send screenshots and post annotation, even if it's not as good as face-to-face communication.
JS: How do you think this time will affect our approach to public space from now on?
CC: At SBLA, our design approach is always about trying to bring people together, so the whole idea of social distancing in many ways, goes against this approach. The current situation has however highlighted the importance of public space. If we can offer a greater variety of public spaces, then that is a major opportunity for the discipline. We can also assign more functions to public space, to enable increased social responsibility and diversity.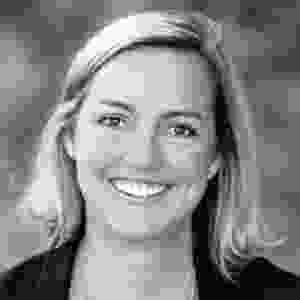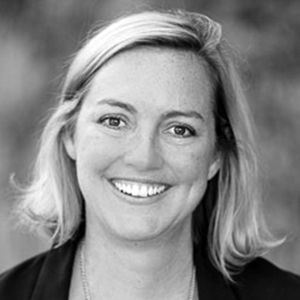 Emma Appleton (director city strategy, City of Melbourne)
JS: How will the necessity to change the way we're working now lead to long term impacts on work and the built environment?
EA: We are actively considering what it might mean for the City of Melbourne as a workforce, but also what it might mean for the city, and particularly the prosperity of the central city and our inner-city neighbourhoods. On the work front, we have proven that remote working is possible and productive, for most but not for all jobs within the City of Melbourne. Our workforce is very diverse and includes extraordinary frontline staff. So much of the work in [the] city strategy [department] requires collaboration, internally, with state government and with our community, and while some of this can be achieved through screens, the casual conversations on the street and the diversity of ideas that comes from being physically together is important. In the city, the impacts on universities, retail, hospitality and the creative industries have been vast. These sectors are so important to our city and what makes it distinctive. I believe that with government support, these will thrive again, but our community, local, national and international will need to feel confident and safe in order to return to the central city.
JS: The COVID-19 situation has made us realize that it's not as difficult as we thought to make change. Will we be able to hold onto some of this momentum in terms of making change in the future?
EA: Yes, my hope is that we don't go back to "normal" but to "better" – a healthier, more prosperous, equitable and more beautiful city, which is [more] resilient and better equipped to respond to future shocks and stresses. So much has been achieved in response to this crisis in such a short time; legislative change to enable democratic process to run remotely, working from home, the enabling of grants to support critical sectors, the providing of homes for our most vulnerable and investment in cycling infrastructure while the city is quiet, to name a few. This time has reinforced the importance of community and local neighbourhoods, the importance of green space, our streets and natural systems close to home. Hopefully we will continue to invest in these, and we can use the urgency and innovation seen through this crisis to tackle the climate and biodiversity emergency. There is a significant role for landscape architects right now to build on our communities' refreshed need for nature and respite and offer ideas to expand and improve these systems.
JS: What will recovery look like for the City of Melbourne?
EA: We have set up a recovery taskforce for the city, looking at short term opportunities, such as grants to businesses, city greening, expediting [the construction of ] cycle lanes and the widening of streets … as well as developing visions, strategies, policies and projects for the longer term. We will be seeking input from our community including our Traditional Owner groups, as well as local and global experts. Sustainability will be fundamental and central to the future, as well as prosperity and equity. Melbourne has such amazing place assets – natural, cultural and built – as well as extremely loyal, committed and entrepreneurial citizens. We will work with our diverse communities – people who live here, small and big business, education, cultural, tourism and creative sectors to transition to a new and "better" normal.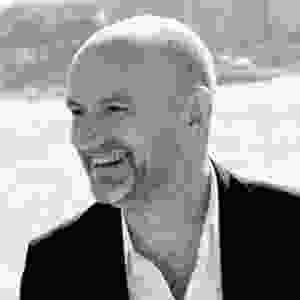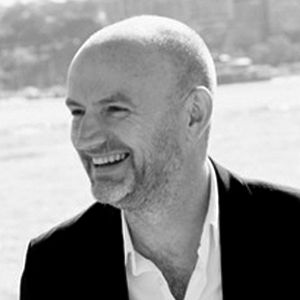 Jon Hazelwood (principal and public realm sector leader, Hassell)
JS: As a global practice, what has been the biggest impact of the last couple of months for Hassell?
JH: Given the diversity of projects, types of work, and international collaboration the practice engages in, the last couple of months have actually been considerably smooth. Everyone across Hassell are already very familiar with collaborating on projects across locations, using teams from around the world. So that has been really great to see. We've continued progressing and winning projects, but I think it is safe to say that we can't be 100% sure what ongoing impact COVID-19 will have. Everyone's got the same worries though, everyone's anxious about the same thing, so I'm finding that connections with clients have, in some ways, actually improved. People have a little bit more time as well, so I think we're seeing more design discourse occurring now and that means that we are continuing to push and challenge our own thinking for projects.
JS: How has working remotely impacted your design process?
JH: The face-to-face interactions are obviously missed, but we still have daily online catch-ups using a variety of digital tools that we already had embedded in our business operations. One particular piece of software that we have been using more of is called Bluescape, which is a virtual pin-board. The person leading the design review can lead the review by 'walking' guests around the screen, I can draw on it, and they can draw on it. It is very intuitive. Having that kind of system in place has enable us to ensure that those design processes contiunue to happen. I do miss collaborating with different teams around pin-up walls or walking past someone's screen and saying "Hey, that looks interesting, what is it?".
JS: What should the landscape architecture profession be focusing on going forward?
JH: We've seen that the first thing that everybody wants to do is get out, connect to nature and just get some fresh air – and that, for a landscape architect, is really exciting to hear. When we are designing projects in places like Hong Kong and Singapore, and in other high density environments, one thing that I've been considering is how we should be taking advantage of balconies in more of a three-dimensional sense in terms of understanding how communities relate to each from their individual apartments. So this has been very interesting to explore. I also believe connection to nature is the most important thing. Hopefully we see a change in the discourse around activation, making it less a conversation revolving around food and beverage and ping pong tables, and more of an understanding about how we connect to nature and, in particular, how we might do that through planting, intelligent landscape architecture, and with a clear focus on how the space has the ability to impact evolve into the future.

If you would like to share your thoughts on practising and managing a landscape architecture practice in this time, please email us at landscape@archmedia.com.au