Drive 20 minutes south of downtown Philly, and you arrive at the site of the USA's first federal naval shipyard, where for nearly two centuries much of the US Navy's fleet was constructed. Today, the 1,200-acre site is slowly being transformed into a mixed-use urban campus, which currently features a Norwegian-owned commercial shipyard, a scientific research and development precinct and the headquarters of the major apparel group URBN.
The relocation of the Urban Outfitters headquarters (part of the URBN group) to the site in 2004 was an important catalyst, with their adaptive reuse of historic brick buildings demonstrating the potentials of a contemporary work environment away from the city centre. The remarkable fit-outs are complemented by DIRT Studio's inventive use of recycled material to construct a landscape of 'forensic traces.' And then there are the ships. Nothing prepares you for the extraordinary sight of this graveyard of aircraft carriers and frigates – for example the decommissioned aircraft carrier USS John F. Kennedy forms a formidable backdrop to the communal spaces of the URBN headquarters.
Looking beyond the design, the project is driven by a strong public-private alliance underpinned by commitment to meaningful job creation. On completion, the Navy Yard is projected to employ 40,000 people (almost matching the shipyard's peak workforce during WW2) continuing the site's vital role in the economic and historic fabric of Philadelphia.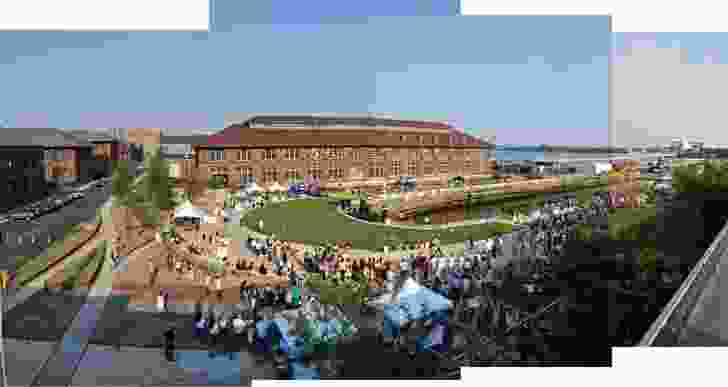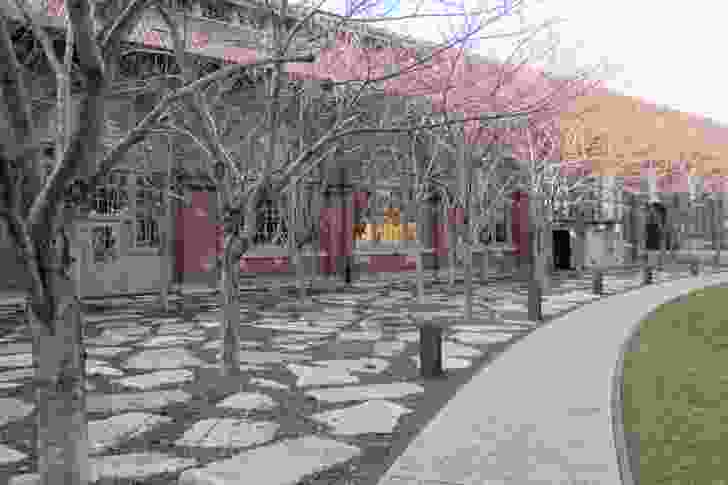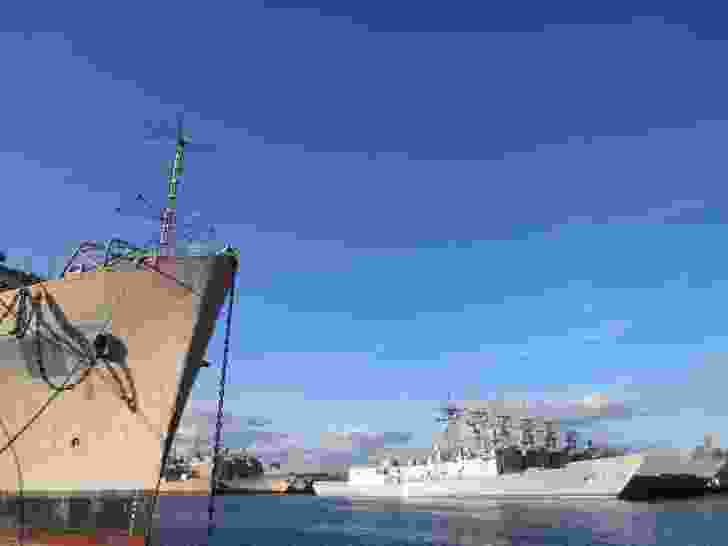 Related topics