Planning Institute of Australia appoints new CEO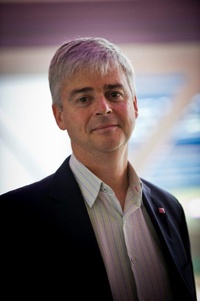 Kirsty Kelly will be stepping down as chief executive officer of the Planning Institute of Australia (PIA) after six years in the role.
Kelly will be replaced by David Williams, currently chief operating officer of PIA.
PIA President Brendan Nelson said of the transition, "PIA has been very fortunate to have David and Kirsty at the helm for nearly six years, in a successful partnership that has provided a natural successor on Kirsty's departure."
Reflecting on her departure, Kelly said "PIA has been completely transformed and the steps are in place for its next evolution with Registered Planner," referring to PIA's push to introduce a competency-based registration into the planning profession.
David Williams has previously served as CEO for Greening Australia, Australia's largest environmental not-for-profit. Under his leadership, the organisation transitioned from government contract funding and developed new and novel operations including Australia's first biodiverse carbon offsets business.
In accepting the CEO role, David Williams said "I'm delighted to be returning to a CEO role, particularly for an organisation that I know so well, for a profession that I truly admire and a staff group that I genuinely enjoy spending time with.
"I'm really excited about PIA's future, with record numbers of members, unprecedented level of PD and social events that are really hitting the mark for planners, and a Board who share my views for increasing the relevance of PIA to all planners, across all sectors of the profession."
PIA President Brendan Nelson echoed these sentiments, saying "David brings a wealth of experience both within PIA and in previous roles including as CEO of Greening Australia. On behalf of the Board and members, I congratulate David on his appointment and we welcome the continued growth of PIA under his leadership."
Williams will take over as CEO from Kelly on 22 December 2016.