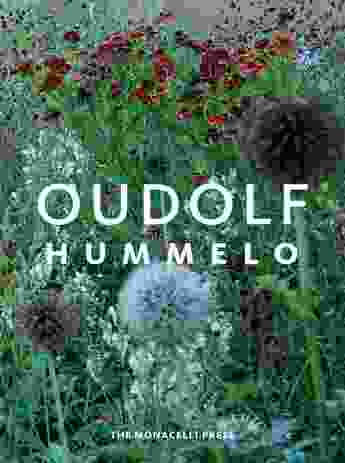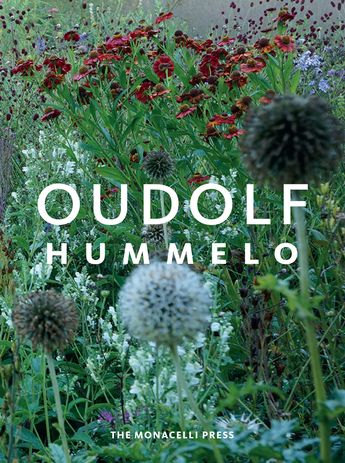 To celebrate the seventieth birthday of Dutch plantsman and landscape designer Piet Oudolf, The Monacelli Press has published Oudolf Hummelo: A Journey Through a Plantsman's Life by Oudolf and his long-time friend and collaborator Noel Kingsbury, a British garden writer. The chronology starts in 1982 with Oudolf's founding private garden, Hummelo, near the Netherlands village of the same name. The home of Oudolf, his wife Anja and their two children (when growing up), it is visited by thousands of people each year.
While not a biography, something we are told Dutch Calvinism would not encourage, the book charts more than three decades of the plantsman, nurseryman, landscape designer, writer and collaborator's work. The Hummelo nursery (which closed in 2010), run by Anja, was where many of the new perennial varieties that are now commercially available were created. Anja is widely acknowledged throughout the book for her support, described as a "crucial part of his working life," the "communicator," and likened to "an artist's muse."
Oudolf has long been described as the pioneer of the Dutch Wave or New Perennial Style movements, but what is fantastic about this book is that it seeks to convey a greater understanding of each movement's ecological base and the sociopolitical context of its emergence. The book vividly describes Hummelo open days, collaborations and inspirations, a milieu of lauded designers, plantsmen and women, gardeners and nurserymen and women, including Mien Ruys, Christopher Lloyd, Beth Chatto and Rob Leopold, to name but a few.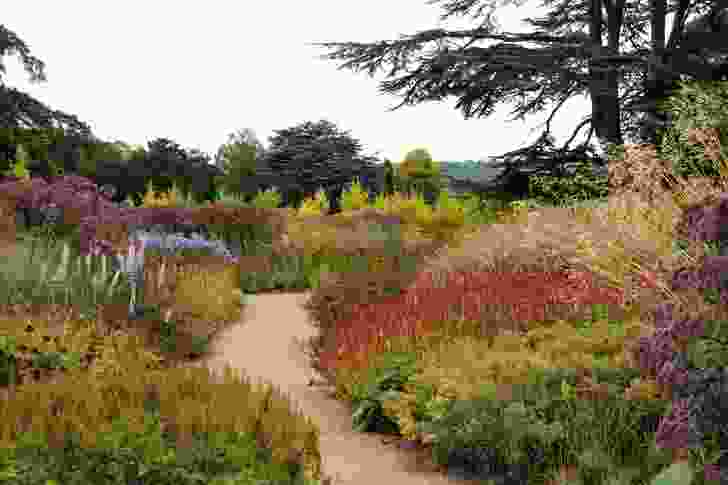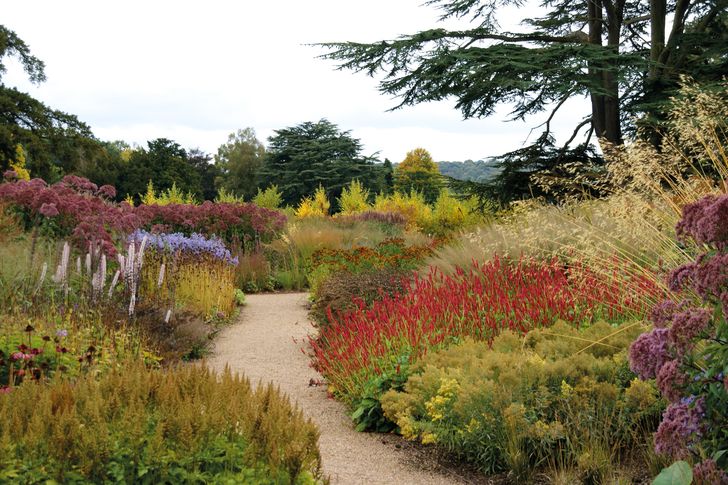 Kingsbury distils Oudolf's three tenets, "a natural aesthetic, sustainability and a focus on creating a home for biodiversity." Working now in predominantly public spaces, Oudolf brings plants to people. He is known internationally for his immersive, informal perennial plantings, which are vividly depicted throughout the book in three hundred colour photographs, the majority taken by Oudolf in documentation of his own work – "knowledge [it seems] creates freedom." Kingsbury attempts to introduce the reader to some of Oudolf's rules, emphasizing that you must understand them, and then break them. His gardens are described as "chapter[s] in a story." Short sections combine to describe the personal (Anja's favourite plants, their collection of studio pottery and Oudolf's "designer toys") and the technical (scatter plants, block planting, borders and graphic styling).
Hummelo communicates Oudolf's passion for spreading ideas, from his collaborations with the writers Noel Kingsbury, Michael King and Henk Gerritsen on eight books to his lecture series at the Harvard Graduate School of Design. He is noted for his generosity, for sharing his planting plans and species lists. Kingsbury notes that it doesn't concern Oudolf that he is and might be mimicked, because "[he] always has new ideas."
Oudolf may be working on as many as twenty projects at any one time and produces up to eight designs a year. Hummelo charts Oudolf's Northern Hemisphere commissions: across Europe – from London's Potters Fields Park and Peter Zumthor's Serpentine Gallery Pavilion to the 54th International Art Exhibition at the Venice Biennale, and the more recently opened Hauser and Wirth Somerset gallery in the UK; as well as his transatlantic forays – Chicago's Lurie Garden, and New York's Battery Conservancy Gardens of Remembrance and The High Line. His work with landscape architects Gross Max, the late James van Sweden, Kathryn Gustafson and James Corner are described but not perhaps with as much enthusiasm as his enduring relationships with his patrons and those who maintain some of his most iconic projects.
The book reflects the arc of Oudolf's personal and professional life and his process of making, from cultivation to collaboration, lyrically describing a true plantsman: "artist first, designer second," someone who "delights in the variations and possibilities of propagating and growing," with a virtuosity developed over decades, through tried and tested "staple plants."
Hummelo is equal parts educative and passionate, a beautiful, intimate book written with great affection and respect.
Oudolf Hummelo: A Journey Through a Plantsman's Life, Piet Oudolf and Noel Kingsbury, The Monacelli Press, 2015, hardcover, 400 pages
Source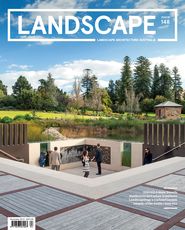 Review
Published online: 21 Sep 2016
Words: Claire Martin
Images: Piet Oudolf
Issue
Landscape Architecture Australia, November 2015
Related topics