Landscape architecture and urban design practice Openwork has completed a 'landform' installation in the courtyard of the Sean Godsell and Peddle Thorp Architects-designed RMIT Design Hub in central Melbourne that was commissioned by the university to provide a visual and physical deterrent for vehicles entering the building's plaza space at speed.
The design has been informed by a 3D point cloud scan of the as-built plaza surface that was undertaken by RMIT staff. Its form is a 1:1 copy of an imperfect circle paving motif on the existing plaza.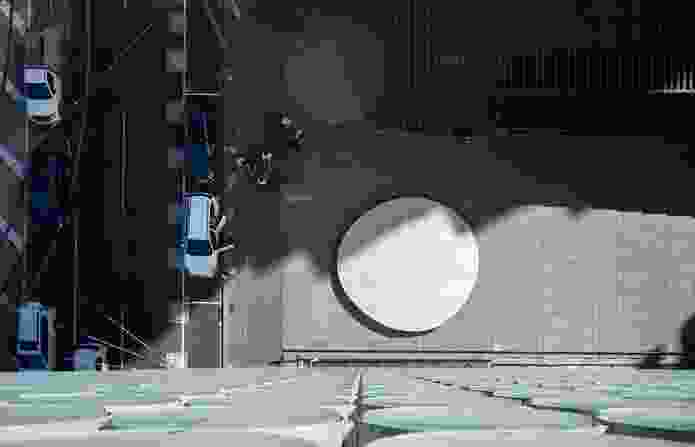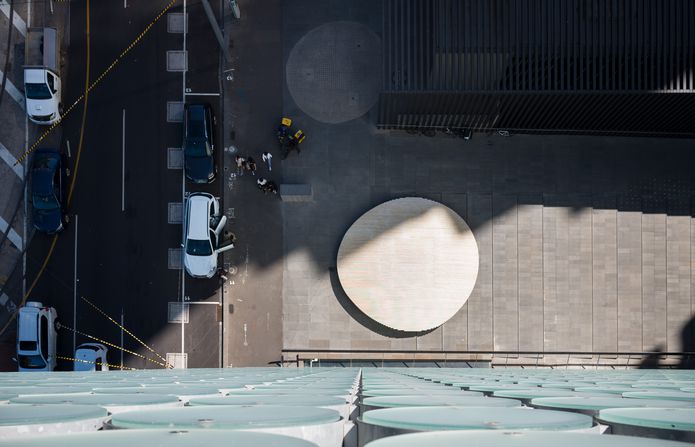 The design is an alternative to the concrete bollard impact barrier, many of which were installed around Melbourne after the Bourke Street attack in 2017. The concrete bollards were deemed an eyesore by members of the public, leading to many decoratively painted, guerrilla applications of what is sometimes called "bollart."
Mark Jacques, director of Openwork, said, "We are sceptical of the message that bollards transmit about permission in public space, and we proposed a land-form instead of a bollard that invites the body and provides prospect to the plaza and the city behind it.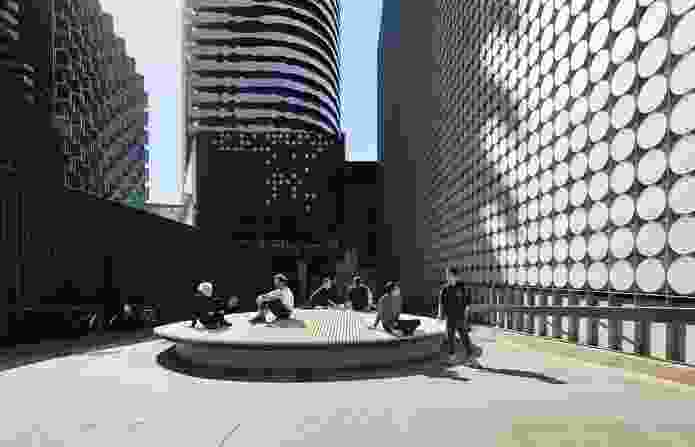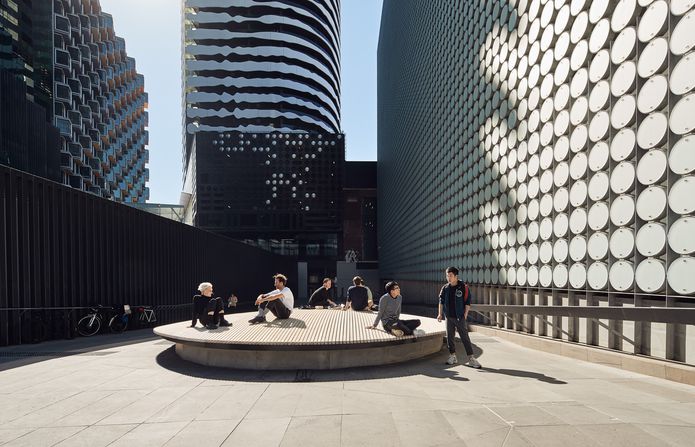 The disc is made from 434 unique, CNC machined timber battens, manufactured by Spark Furniture in South Australia and installed on site in three days.