Melbourne practice NH Architecture has been named winner of the fifth biennial Land Art Generator (LAGI) international ideas competition for large-scale works of public art that also produce clean energy.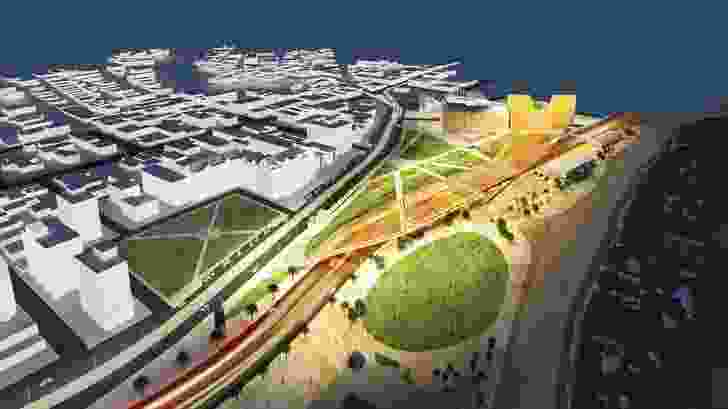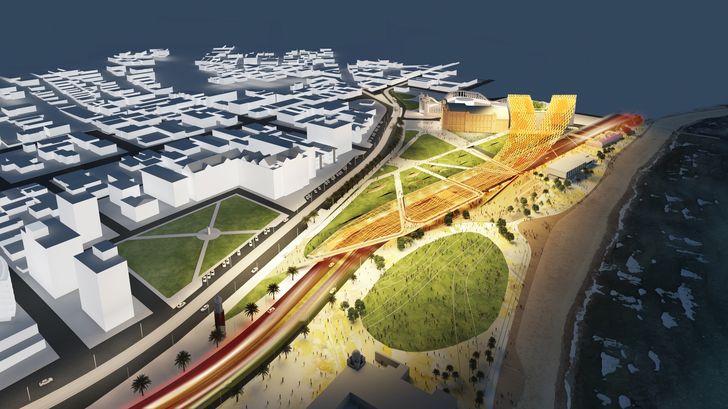 The free and open LAGI competition invites artists, architects and creative minds from around the world to submit proposals for a specific site. In 2018, Melbourne's St Kilda Triangle was named as the site while previous design sites included Dubai, New York, Copenhagen and Santa Monica.
NH Architecture collaborated with students from RMIT Architecture, Ark Resources and John Bahoric Design to create a proposal that weaves solar, wind, plant fuel-cell energy harvesting, and battery storage into the landscape of the St Kilda Foreshore.
The winning proposal, titled Light Up, isa lightweight tensile structure formed of some 8,600 solar panels that would create a light-filtering canopy over Jacka Boulevard, providing shade for visitors and improving links between existing public, pedestrian, and street networks.
It would produce 2,220 megawatt hours of clean energy annually for St Kilda Phillip, enough to power nearly 500 Australian homes.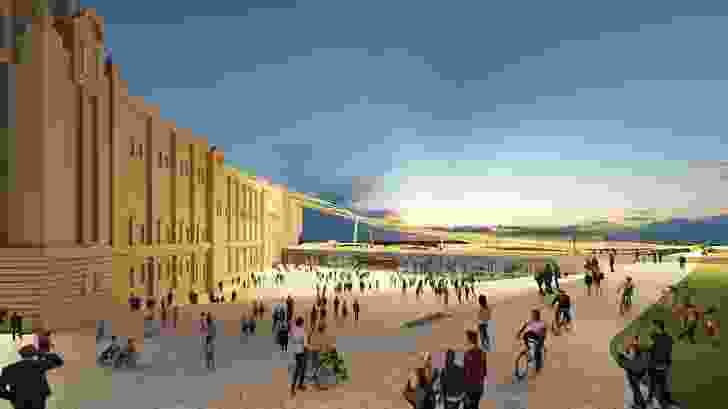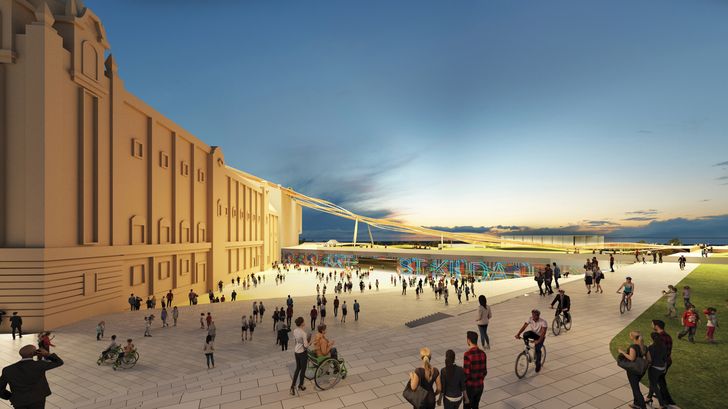 Elizabeth Monoian and Robert Ferry, the founders of the competition, said the proposal was a perfect example of a positive vision for a sustainable future.
"LAGI 2018 is a window onto a world that has moved beyond fossil fuels – a world that celebrates living in harmony with nature by creating engaging public places that artfully integrate renewable energy and energy storage within the urban landscape," they said in a statement.
"Light Up is a power plant where you can take your family for a picnic—a cultural landmark of the great energy transition that will be visited by generations in the future to remember this important time in human history."
The structure would be constructed with a series of Vierendeel trusses and cross-tension cables. Most of the power would be generated by the "highly efficient and flexible" solar photovoltaic panels, while a nominal amount would be harvested when wind blows across the swooping canopy, and a bit more from the roots of plants—using microbial fuel cells.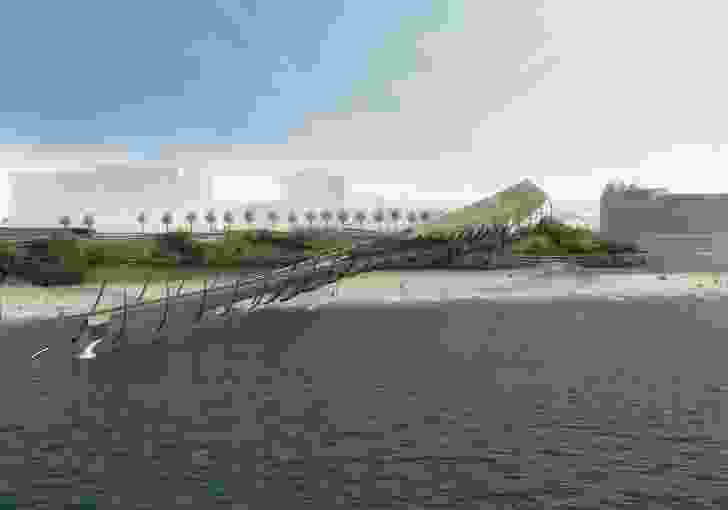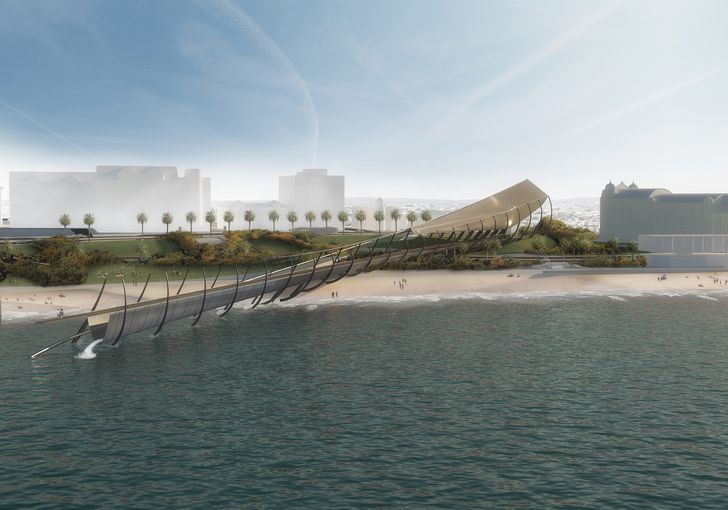 Team leader Martin Heide said that creating a buildable design with a high return on investment was central to their approach. "We used components that are on the market, that are tested, and which connect in a way that makes the design feasible," he said.
Winning second place was Seattle-based design practice Olson Kundig, for its design Night and Day: St Kilda Hydro-Solar Generator, a dynamic work of art that combines solar energy with a hydro battery to produce clean energy around the clock.
Participants from more than fifty countries submitted concept proposals for the competition.
Eight Australian teams were among the twenty-five teams whose designs made the shortlist.