The Museum of Old and New Art (MONA) has unveiled its vision for a major redevelopment of Macquarie Point in Hobart, Tasmania.
MONA's proposal, designed in collaboration with Rush Wright Associates and Fender Katsalidis Architects, centres around a 650-metre-long reconciliation art park that acknowledges and memorializes Tasmania's "dark history," including violent conflict between colonial settlers and the Indigenous population during the Black War (1824–31).
LandscapeAustralia spoke with Michael Wright and Cassandra Chilton from Rush Wright Associates about the vision.
Ricky Ray Ricardo: Could you talk about when you started working on the proposal, and what your initial brief was from MONA?
Michael Wright: The work started early this year, alongside Fender Katsalidis Architects – we are working closely together on it as a single design team with MONA. The project originally emerged from a brief that the Tasmanian government issued to MONA to study the public space of the existing masterplan, known as the Macquarie Point Strategic Framework and Masterplan 2015-2030. That document was prepared by John Wardle Architects, 1+2 Architecture, Leigh Woolley Architecture & Urban Design, Inspiring Place, Taylor Cullity Lethlean, Village Well and Navire. It was completed in 2015.
The new Macquarie Point Development Corporation brief to MONA asked them to provide concepts for a couple of the key public spaces of the existing masterplan to test what might be possible from an urban art perspective. They reached out to MONA to say "come and throw some madness at it." I think they were looking for provocation … MONA-style provocation.
RRR: And they got it?
MW: Well yes. But then MONA decided, in tandem with developing an arts activation strategy for the existing masterplan, that they wanted to come up with a completely new vision for Macquarie Point. MONA's creative team had seen that there were a whole lot of large-scale projects looking for a site in Hobart, which could be incorporated into a completely new masterplan. That includes projects like the Convention Centre, the Antarctic Centre and the Exhibition Centre. Nigel Fitton and Fender Katsalidis Architects conducted early development feasibility studies and facility assessments of current projects planned for Hobart, guided by discussions with local advisors and architects, and included that research into a brief for a new masterplan. And then we started to diagram out how everything might fit together – architects and landscape architects working together as one.
RRR: MONA wants Macquarie Point to be Australia's first major public acknowledgment of atrocities committed against Aboriginal people in the Black War. How do you go about interpreting the stories from Tasmania's dark past, the atrocities that were committed against its Indigenous population, through public space design?
MW: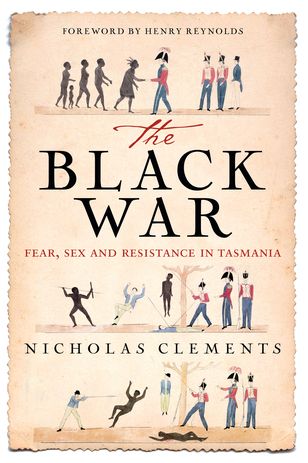 I think that is really an emerging conversation. MONA has really been pushing the research of that with their advisers and internally. David Walsh had been exploring that idea with his team and creative directors. We'd also just started to read the recent book The Black War: Fear, Sex and Resistance in Tasmania by Nicholas Clements, which began to guide us on what we needed to draw. Paul Carter of Material Thinking also was very influential in our early design thinking about these ideas, and how narratives of arrival and meetings between cultures might play out on the site. But I think at a masterplan level it is still quite tentative and there hasn't been an engagement process with representatives of local people as yet, to make it a fully comprehensive approach. We do think the idea that you have a major demonstration of Aboriginal cultural heritage as a centrepiece of a new public space is a very powerful one. The design gestures are suggestive of what might come in future – an architectural gesture about Aboriginal culture, situated in a landscape that was sketched to include burnt remnants, campfires and gathering spaces of stone and old timber. But this is all very early days.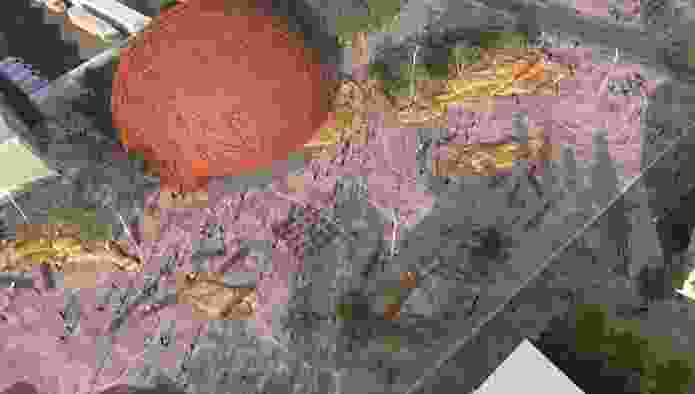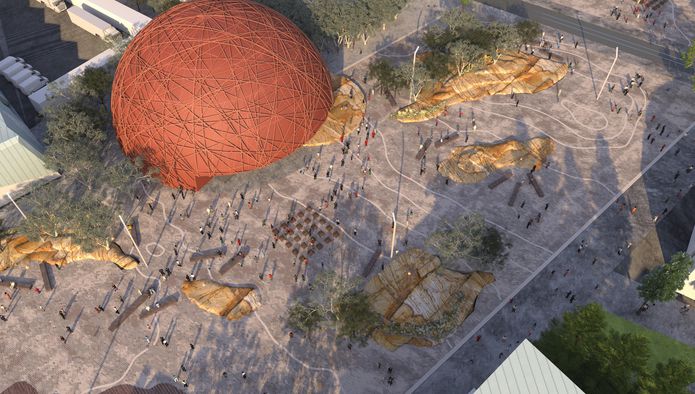 There's an image from our proposal that shows variegated stone pavement with the pre-existing contours of the site, which come through the ground like scars. The site is located on disturbed ground, so we decided to propose building the contours of the site as a proposition about disturbed land. We began to think about body scarring and the meetings between cultures, and that [this design] might actually become a place where reconciliation could take place, in time and space, between settler population and Indigenous culture. The design would become a kind of theatre space for that to actually happen.
RRR: What's your response to the Lord Mayor's comments, suggesting that Macquarie Point shouldn't become a place of guilt?
MW: Shock and surprise.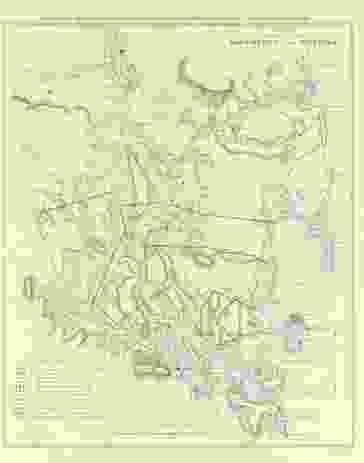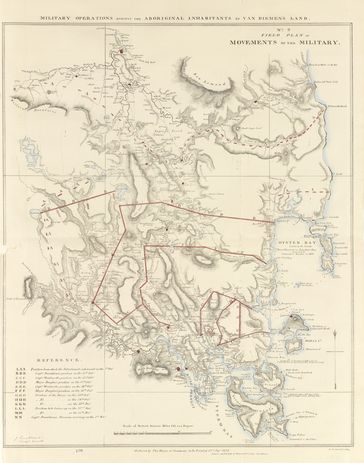 Cassandra Chilton: Yes, shock and surprise, and perhaps sadness that this type of attitude still exists. There's now a strong tradition of memorials to horrific incidents that are positive and allow for conversations about what has happened in the past to occur. That's when Michael was talking about creating a meeting place for the right kind of conversations that encourage that right kind of interaction between people of different views. That's what we were aiming for.
MW: It certainly wouldn't be anything like a holocaust memorial or anything like that. The design has been considered more along the lines of Melbourne's Federation Square, or Sydney's Barangaroo, that has echoes and themes about people and place, without being too obvious.
RRR: But in an obvious departure from Barangaroo, you are still engaging with more recent histories, such as the port, railway and the industrial buildings?
MW: Yes, because there is no such thing as a correct historical narrative. History is written and authored in a sense. It's the moments that are lived, and history is just some sort of imperfect record. In many ways the new site design is a kind of imperfect record of things that have gone on. And that becomes a kind of mirror, or stage for future events to happen.
CC: David Walsh [owner of MONA] said in his statement, that we all have to keep learning. That we don't know enough. So how do you set up a context about learning, a positive context about learning to continue and be supported, and be open?
MW: Weirdly, it was supposed to be a masterplan, but I think it's actually turned into what people would agree is a vision. It is a vision in a sense because it pictures a future scene with considerable clarity, it is a view of what might be possible. A good masterplan or vision like this should be an open-ended framework with considered arrangements for public space and developable land, with enough difference in scale and diversity and potential uses that it can become a flexible diagram accommodating change. The key moves in the fresh design are the adaptable allotment sizes, and a public space armature that becomes the gesture that should happen first. If you set up the public spaces right, then it greatly increases development yield and land value, which is exactly the model that the great cities of the world have adopted. Like Central Park in New York was built ahead of the Manhattan's wave of development and became the city-building idea that established the greatest land value.
RRR: But Hobart is very different from New York in terms of its likely future growth …
MW: The economy is much smaller but I think the same city building models can be applied.
RRR: And there's scope and ambition for a light rail in Hobart?
MW: Yeah, that's right. That comes right through the middle of this new proposal, along the disused railway line that runs all the way up to MONA.
CC: But also through some of the more disadvantaged suburbs in regards to transportation. This was really a key part of the proposal, to link those areas back into the city. It's not just all about links to MONA. It would make Macquarie Point a public transport hub at the edge of the Hobart CBD.
MW: It could also be an electric busway, which is obviously much more flexible [than light rail]. Perhaps a battery-powered busway. I think that the cost in building light rail may not be justified.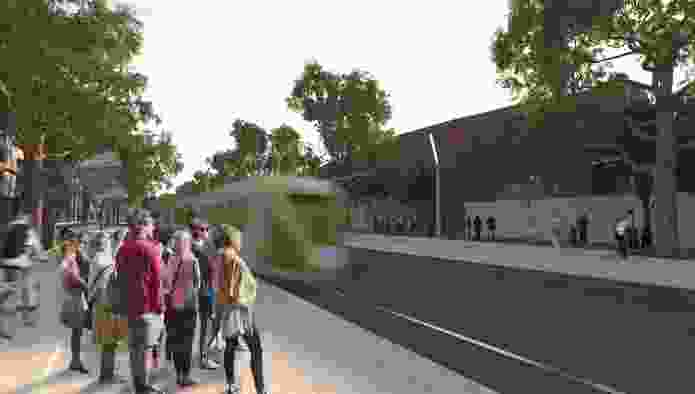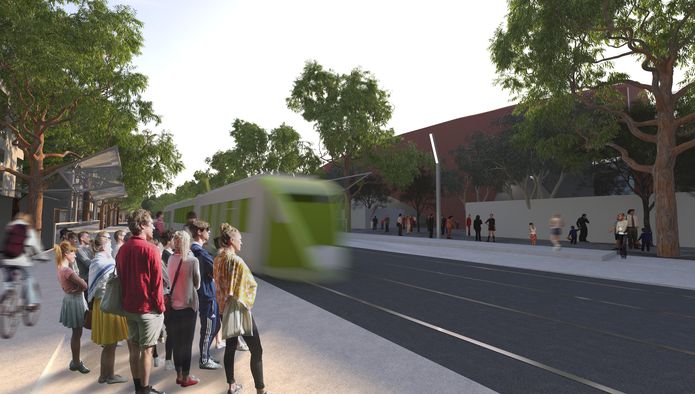 RRR: Is an electric-powered busway in serious consideration, or just a loose idea?
MW: That would need an expert transport planner, but I think when we're talking about retrofitting infrastructure into cities, the bus is often the best way. You can do it overnight and it doesn't require anyone to build anything, you just run it. But that formation, the railway formation, does still exist. And light rail certainly would be possible. It's just costly. I think the other thing about this masterplan is it has a range of projects that will require state and federal funding. But it needs the big projects, like the exhibition or convention centre to act as catalysts to make the whole thing work. This is where government can intervene, to stimulate development and create early certainty about building in a new part of the city.
The design team is indebted to both Professor Paul Carter and landscape architect Paul Thompson for valuable insights and contributions to the designs for Macquarie Point.
See below a virtual flight over the concept design, courtesy of Scenery.
For more on this topic see MONA unveils vision for Hobart's Macquarie Point renewal.
Save
Related topics