Julian Bolleter / Richard Weller: What was your role on the project?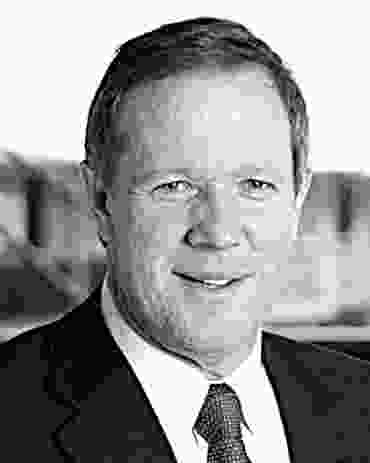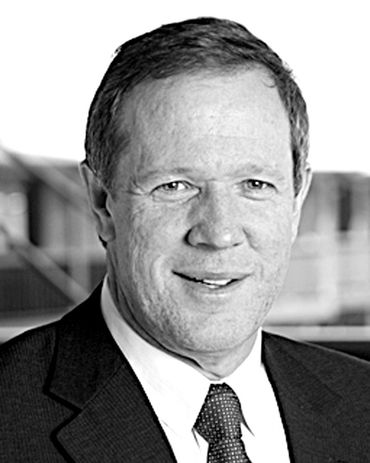 Michael Chapman: As the lead designer for Lend Lease Communities I facilitated the urban design and masterplanning for this project, with considerable support and contribution from all team players. Alkimos Beach is a team undertaking, like all Lend Lease Communities projects. The urban designer brings together the shared vision of a broader team and expresses it in a form that allows the team to deliver the vision and build a community. The Lend Lease team acts as the lead consultant, but the external consultants, and the partnerships with Landcorp, state authorities and the City of Wanneroo, all work together to shape the community we create.
JB / RW: As a landscape architect what particular skills/perspectives did you bring to the process?
MC: Landscape architects acting as urban designers place particular emphasis on gaining a better understanding of the existing environment. They have an enhanced ability to read the unique characteristics of a site and express them through the public realm design, while placing a strong focus on the public realm as a community asset. They tend to better fit solutions to the unique characteristics of a site. We currently have twelve people who work in the urban design field within Lend Lease Communities. Five of these people have a landscape architectural background, four are from a planning background and three from an architectural background. All of our team members and our consultants play a valuable role in designing and shaping the future of our communities. We also ensure that urban designers from different backgrounds contribute to each project.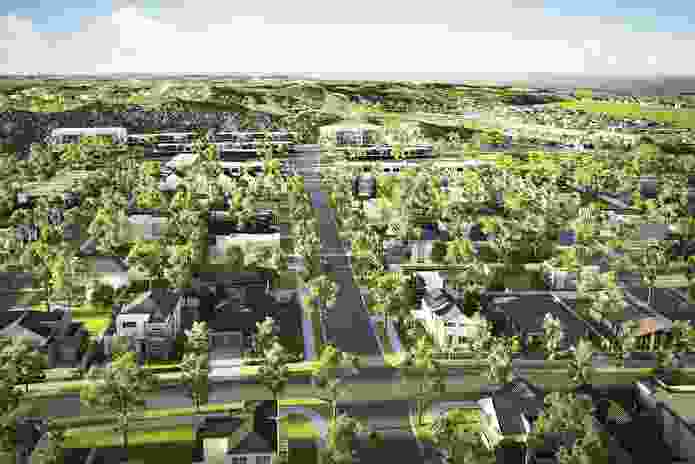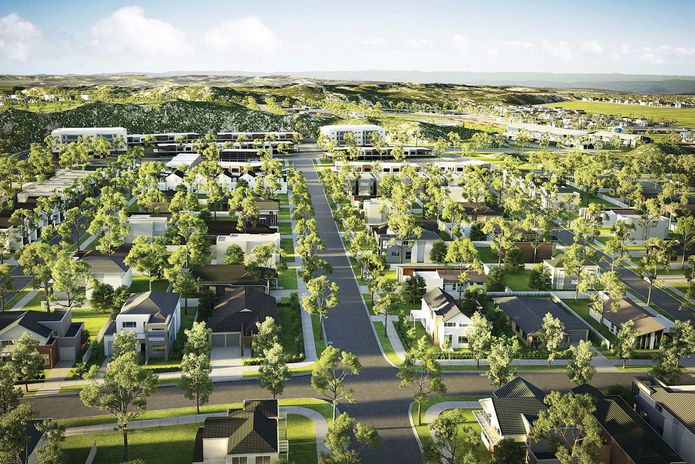 JB / RW: How much input did you have into the master/structure planning and policy development for the project?
MC: As urban designer for Alkimos Beach, I worked in conjunction with another Lend Lease urban designer, Brett Wood-Gush. Together we are the primary facilitators and as such are required to balance the many and varied inputs and issues. We work to strike a balance that drives master and structure planning, as well as the associated policy development needed to deliver the products, places and community development within Alkimos Beach. The primary role in this facilitation is to bring together not only the many contributions, but also to take the many partners in the developing community along a shared journey.
JB / RW: Were there particular urban design skills you lacked that your landscape architectural education could/should have provided?
MC: I assume that current landscape architecture courses have responded to the changing nature of the profession. From the landscape architecture graduates who have worked in our design offices in recent years, I would suggest that improving their knowledge of both the realities of sustainable development/the public realm and the economics of development would provide them with a more useful set of skills in the urban design field. However, the most important thing I would include in landscape architecture and other design courses would be a thorough understanding that design professionals need to appreciate the aspirations, needs and realities of the people for whom they are designing spaces, places and products.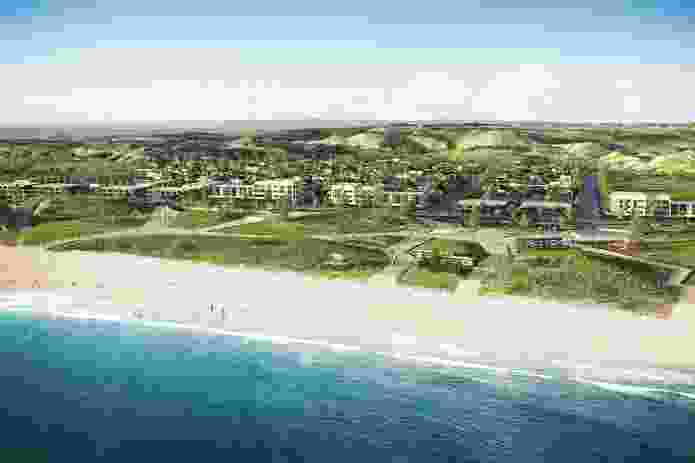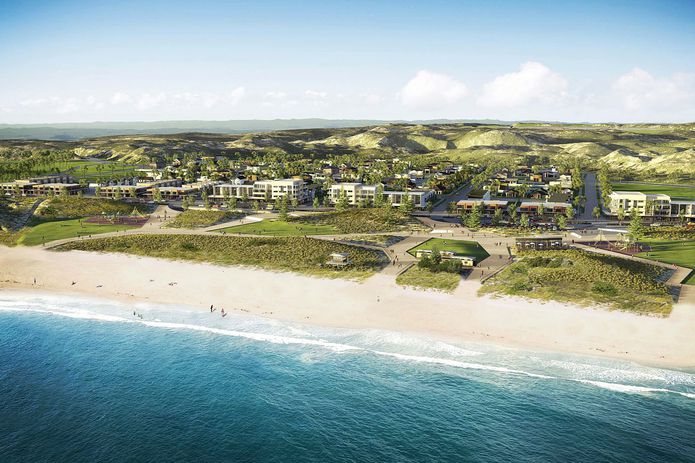 JB / RW: How did the team respond to you as a landscape architect in the urban design realm?
MC: The teams I work with value all the input that contributes to making a community. The ability of an urban designer – irrespective of their original qualification – to understand, balance and facilitate the many inputs and influences that go towards creating a good community, rather than the original profession of the urban designer, is what creates acceptance in a broader team.
JB / RW: How could landscape architecture courses better prepare students to play an effective role in urban design?
MC: The practice of urban design as it is undertaken in creating new greenfield and brownfield communities is unique in that it not only creates the public realm of a community, it also creates and guides the places in which people live, learn, work, shop and play. Design professionals (and landscape architects in particular) will be more effective urban designers when they can move to a model that respects the values and aspirations of the people for whom they are creating communities, and adapt these aspirations and values in a timeless and value-driven manner.
Urban design as it is practised in the creation of communities is a natural extension of the practice of landscape architecture. Landscape architects as urban designers need to develop real briefs in conjunction with marketers and others who understand the nature of the community they are creating. They also need to be able to balance economic outcomes on their projects, especially where the urban amenity deliverables are facilitated and driven by income from other elements of a project.
Project synopsis
Alkimos Beach is a new regional centre forty kilometres north of Perth. Covering an area of over seven thousand hectares, it will include a rail station on the expanding Perth to Yanchep line. The site of the initial stage lies between Marmion Avenue and the beach and will include components of the regional centre west of Marmion, a beachside centre on a regional beach, and housing for around five to six thousand people. The regional centre includes up to seven thousand dwellings and over 250,000 square metres of non-residential facilities including retail, education, commercial, community and recreation. Over twelve thousand people will be employed by the project by its completion.
—Lend Lease communities
Credits
Design practice

Lend Lease Communities

Project Team

Brett Wood-Gush, Michael Chapman, Jessica Lisle, Troy Daly, Nicole Donnison, Peter Cummins, Carl Bruhn, Paul Melrose, Dion Warnick, Martin Gaedke, Peter Dockett, Michael Glendinning, Anne Jolic
Consultants

Civil engineer Cossill and Webley Consulting Engineers
Consultant AECOM Perth
Development Economics RPS
Environmental consultant RPS, Ecological, Stratagen, Emerge, GHD
Town planning RobertsDay
Traffic engineers Bruce Aulabaugh
Transport engineer Emmerson Richardson, Sinclair Knight Merz

Site details

Location Perth, WA, Australia
Category Landscape / urban design
Type Houses, Public / civic

Project Details

Status Under Construction

Source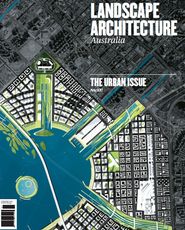 Issue
Landscape Architecture Australia, February 2013
Related topics