Imagine a city that has repurposed its largest cemeteries into a series of forests. This would improve tree canopy cover, combat urban heat island effect, increase diversity in flora and fauna and improve our water quality. However sensitive this concept may be, imagine the benefits this mass conversion of "dead" space could have on any global city struggling for green space and human connection.
A growing population, rising pressures
Under the current median growth model, Sydney's population is set to exceed 8.3 million by 2050.1 This will mean additional pressures will be put on high-density living, urban renewal areas (mostly contaminated land) and our green spaces. With population growth comes a significant increase in carbon emissions, placing pressure on our wider natural resilience systems and networks such as our national parks, endemic bushlands, rivers, lakes and urban green spaces. Faced with these challenges, we need to adapt our thinking and explore other approaches to increasing green space, biodiversity and ecological functions in our cities.
Avenues currently being pursued include advocating for change in urban planning policies, promoting greenspace-oriented development and at a more local level, starting conversations around how single-purpose, high-maintenance lands, such as golf courses in metropolitan areas, might be better utilized. Additional opportunities exist around infrastructure projects to both make use of "leftover" space and to look above the ground plane to the potential for landscaped rooftop spaces and podiums. Although we should be considering all of these possibilities in combination, one avenue has yet to receive much attention – the rethinking of land currently used for the dead.
Traditional Western burial trends and customs are changing – for instance, it is has been recently estimated that two thirds of Australians now choose cremation over more traditional burial options. A lack of burial space in metropolitan areas has been flagged as a significant contributor to this trend.2 Considering approximately 130,000 Australians pass away each year, we need to begin designing responses that better address land use and death.
The rise of green burials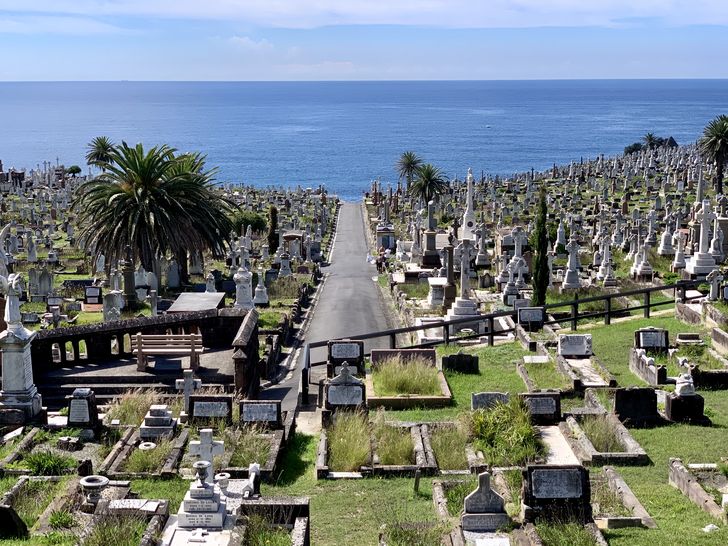 Green burials, for instance, commonly involve encasing an unembalmed or cremated human body in biodegradable materials prior to burial in a natural setting. Green burials aim to reduce impacts on the environment and urban space. Products currently available on the market, such as biodegradable burial pods, Capsula Mundi, by Milan and Rome-based designers Anna Citelli and Raoul Bretzel, help convert the body into nutrients suitable for tree growth. These concepts have paved the way for a new typology of green space, the "memory forest."
There are obvious questions behind the practicalities, legalities and ethics of transforming traditional burial methods, with cultural change presenting one of the most significant hurdles. However, the many potential benefits of memory forests offer a strong rationale for exploring this as a strategy.
Converting cemeteries into memory forests
So, what might be the key steps in converting an existing cemetery into a memory forest?
The first stage will likely involve getting the community on board, ensuring that the change is communicated with sensitivity and includes a thorough exploration and consideration of the full range of ethical positions and perspectives. The transformation of the Sydney's former Balmain Cemetery into Pioneer Memorial Park may provide a precedent for this process – the cemetery existed up until the mid 1900s with over 10,000 people buried there, until a local government act was passed in 1941 to rezone the area as a public park. This process was advertised, providing an opportunity for relatives of family members buried on the site to arrange for re-internment, prior to works beginning, with an option to pursue a new green plot on the same land.
The second step in the transformation of a cemetery into a memory forest would be the collection and recycling of existing cemetery materials for re-use. In the conversion of Pioneer Memorial Park, headstones were removed, with some being collected and re-used in the form of retaining walls and edging materials. In future scenarios, metal plaques that were once on the headstones could potentially also be repurposed as paving inserts and memorial-type attachments to benches, pergolas and park monuments.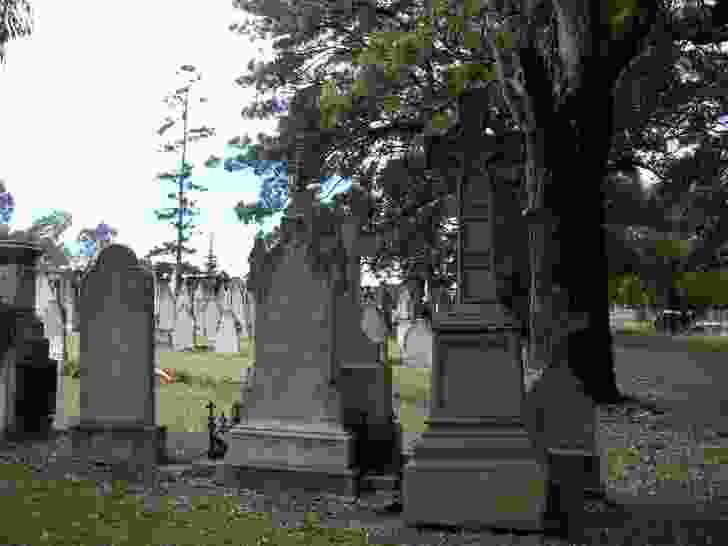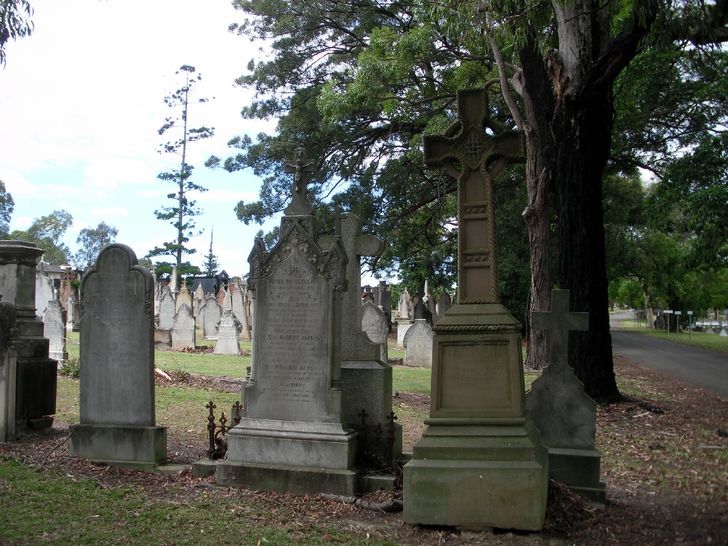 The largest component of the conversion would relate to the introduction and establishment of the green burial process. This might begin with a ceremony, using biodegradable pods in which multiple pods would support soil nutrients for new trees. Trees could be planted in strategic locations following a number of burials, symbolically carrying the memory and "life force" of those who have passed on. Vegetation selection should be guided by ecologists and environmental consultants to determine appropriate species, depending on the location, growing conditions and characteristics of each site.
The potential benefits of memory forests
The key benefits of memory forests can be grouped under three categories; the social, the ecological and the psychological. The social benefits arise these spaces providing additional opportunities for community gathering and events, reclaiming cemeteries as social, rather than solitary environments. The ecological benefits of memory forests could be considerable, due to the significant increase in forested area throughout the city, the role of trees in fighting increasing carbon emissions and building urban resilience. Memory forests would also provide psychological and mental health benefits to the community, helping people shift from an initial focus on grief and hardship toward the eventual celebration of the life their loved one has passed back to the natural world.
If metropolitan Sydney were to proceed along the above lines, the city could reclaim approximately 25 considerably sized green spaces, with only 15 of the cemeteries within the city's metropolitan area currently not at full capacity. Rookwood, Australia's largest cemetery, for example, alone covers a whopping 286 hectares.
Let's break it down further. If we nominate that 75 percent of Rookwood's site is to be converted to forest, with approximately one tree placed within 10 square metres of space, we could end up with around 215,000 additional trees over time. Assuming young trees have the potential to absorb carbon dioxide at a rate of around 6 kilograms per tree each year and by around 10 years could absorb approximately 21 kilograms of carbon dioxide per year, this means that, using a very basic calculation, a fully planted memory forest at Rookwood could have the ability to absorb roughly 1,300 tonnes of carbon in the first year, 4,515 tonnes within 10 years and an incredible 215,000 tonnes in 40 years. To put this into perspective, if the region of Sydney Harbour emits approximately 1000 tonnes of carbon per year, Rookwood could potentially offset these emissions four-fold within a decade.
Memory forests, imbue nature with the spirits of our lost loved ones, allowing their memory and life force to carry on. They give members of the community a shared sense of ownership and connection with these sites and bring our burial practices back in line with natural systems, ecology and the "circle of life."