Early works are set to begin on improvements to tourist infrastructure and conservation work at one of Victoria's most-visited sites – the Shipwreck Coast, along the Great Ocean Road – based on a masterplan designed by McGregor Coxall.
The plan, which won an Award for Land Conservation at the 2016 National Landscape Architecture Award, covers a 28-kilometre stretch of the coast that includes the Twelve Apostles limestone formations and Loch Ard Gorge. It proposes that an estimated $178 million be invested in the area over a 20-year period by both public and private bodies for a range of uses. These include the introduction of new tourist infrastructure and accommodation and the revitalization of the towns in the area.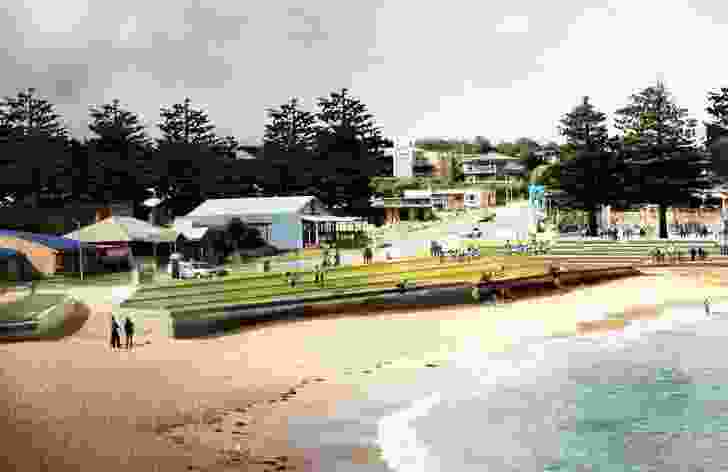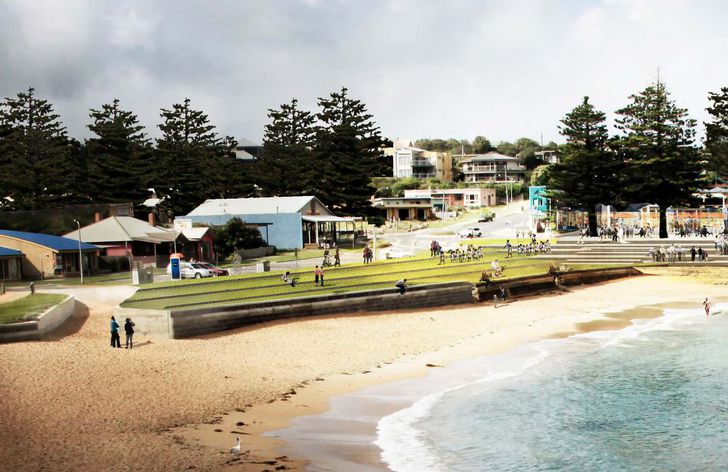 The Victorian government will spend $5 million on early works for the project, which will involve "initiatives to improve and better manage the flow of traffic and safety for pedestrians, and comprehensive planning for a vastly improved arrival experience at the national park, such as a 'park and ride' shuttle service over the medium term," according to a press release.
The government has already set aside $9.7 million toward the first stage of the masterplan, which it says will be delivered by 2020.
The first stage includes new lookouts at the Twelve Apostles, a pedestrian bridge over Campbell's Creek, new trails, an improved telecommunications service and a "digital interpretation platform focused on the Twelve Apostles".
In an interview with Landscape Architecture Australia in 2015, Parks Victoria manager of masterplanning Adam Nitschke said, "About 2.6 million visitors travel through the study area, but the average day visitor only stops at the Twelve Apostles for about forty minutes and spends about eighteen cents.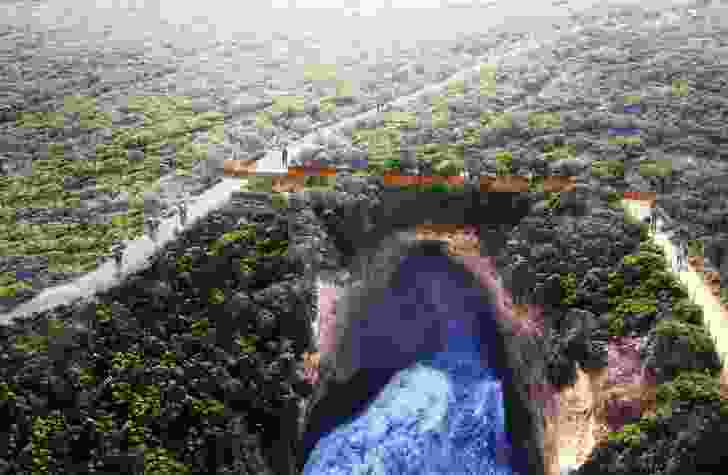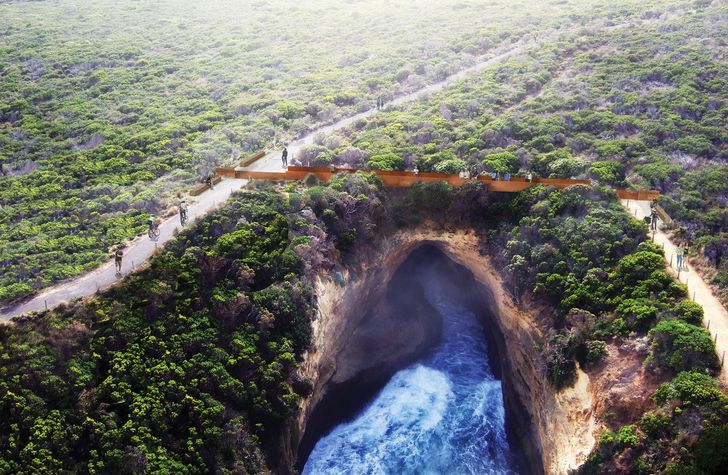 "Visitors take photos and leave, contributing nothing to the park. We're looking at ways to diversify the experiences on offer, so it's not just about rock stacks and photo opportunities but a richer engagement with the hinterland."
"At the moment it is widely acknowledged that for one of Victoria's most popular parks, there are limited options for visitors. Mark Haycox and the team at McGregor Coxall have taken that a step further, pushing the client group with some big ideas around access and movement," said Nitschke.
Tourism minister John Eren said "The Shipwreck Coast is a jewel in Victoria's crown. [W]e want to encourage more visitors to stay longer and spend more in our regional communities."
McGregor Coxall prepared the masterplan for Parks Victoria in association with Denton Corker Marshall, Baird Borrack Design, Elton Consulting, Roger Gibbins and SGS Economics and Planning, Binary Studio, Buro North, Design Flow, Slattery Australia and Movendo.
Related topics