We have a lot of major projects underway in New South Wales at the moment. The state's growing population is driving city expansion and transport infrastructure building. This is occuring not just in Sydney, where the population is expected to double by 2050, but also in regional cities such as Newcastle, Wollongong, Coffs Harbour and Tweed Heads. State and federal goverment spending on transport projects in the state are at record highs, with the Pacific Highway, Princes Highway, Sydney Metro, light rail, Sydney's motorways and Badgery's Creek airport just a few of the current priorities.
Lessons from the past demonstrate that major improvements can be achieved through the significant scope of transport infrastructure projects, while other ongoing improvements can be enabled.
For example, in Sydney's inner west the new Iron Cove Bridge provided a dedicated bus lane between Gladesville Bridge and Anzac Bridge, but in doing so also provided a 500-metre long and five-metre wide navigable pedestrian and cycle connection over the bay. This in turn unlocked the potential for the 'Bay Run' to be completed, with upgrades to the seven kilometre loop, new cafes, club upgrades and play areas. In Western Sydney, the M7 motorway scope also included a forty kilometre grade separated shared path and new regional park as part of its scope. These are now important parts of the open space and active transport infrastructure assets of the area.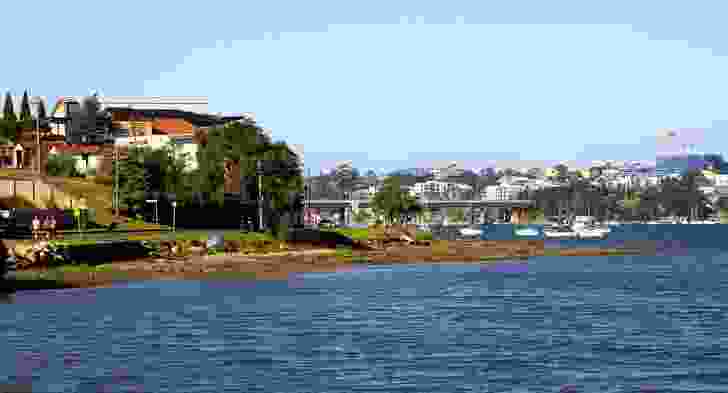 If projects are considered as part of a place at their inception, they can help fulfil community needs, deliver local and district plans and act as catalysts for change. But to do this they must be designed to both directly achieve benefits and enable wider improvements. These wider benefits are often far greater in value.
The CBD and South East Light Rail is a case in point. The rail network will connect Randwick and Kensington with the CBD. It has the potential to unlock significant housing development along the corridor and around the stations, catering for population and business growth close to public transport. It also has had the benefit of acting as a catalyst for the improvement of the town centres along the route, including Randwick Junction.
Working together with local council and Health NSW at an early enough stage of the project, Transport for NSW has adjusted the light rail alignment to preserve High Cross Park and create a new town centre and transport hub.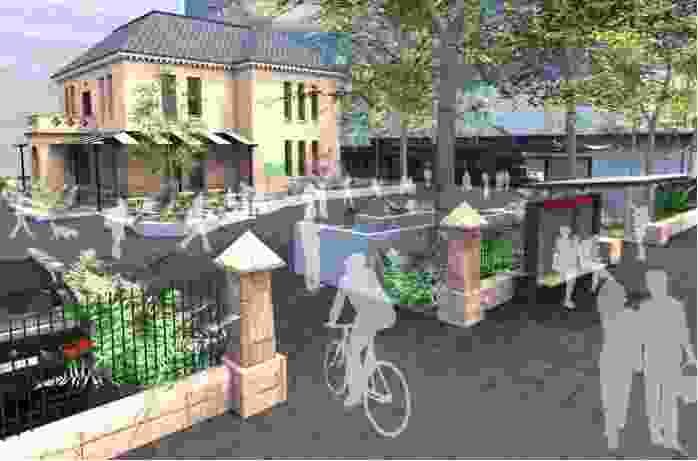 In a different context, the NorthConnex project links the Sydney to Newcastle Motorway (M1) with the Sydney Orbital, running in a north-east to south-west direction under Pennant Hills Road. At the moment the tunnel is due to open in 2019, up to 5000 trucks per day and a significant proportion of traffic currently on Pennant Hills Road will be diverted underground. Like William Street after the Cross City Tunnel opened, the Pennant Hills Road area will immediately change in terms of the volume and effect of traffic. The opportunity needs to be taken to make the most of this change and improve the area's green infrastructure and walking and cycling environments.
The tunnel can do the heavy lifting of removing traffic and act as the catalyst for positive changes to the surface streets and roads.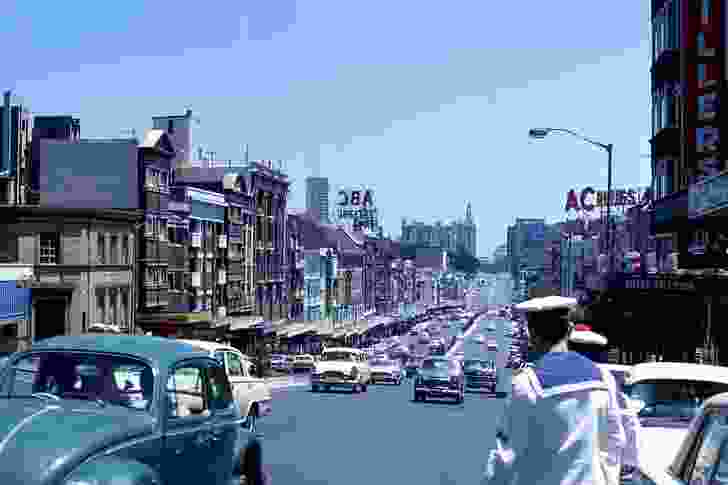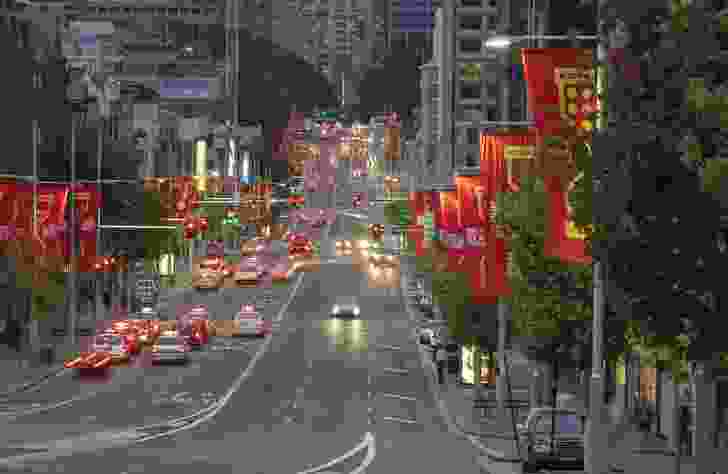 However there are impediments to the positive contributions infrastructure projects can bring.
While transport improvements are often the main reason for an infrastructure project, the way they are designed can tend to be overly focussed on vehicles. Infrastructure projects, whatever purpose they serve, should equally respect the direct beneficiary as well as the amenity of surrounding communities.
Timing is also often an issue. Project teams are focused on delivery while the community is generally focused on stability. This disconnect can be exacerbated by a fast pace of development. Communities and councils can be late in adjusting to change and miss the moment when they can maximise the potential of their input. Local and state documents must work together from the outset in planning and designing major infrastructure projects.
An over-reliance on standards is also a problem. The Sydney light rail project is an example of a convergence of many standards and rules that do not always fit together. Road design, rail design, access and utilities each have 'rule books' that apply, yet a design cannot be produced based on all these standards. We must resist the urge to throw the 'rule book' at the project and instead sort through and reorder the competing requirements to help make the project successful.
High-quality, design-based local and district plans have the potential to help address all of these issues, providing an agreed outcome for communities that infrastructure projects should strive to meet. Governments should ensure landscape architects and urban designers are involved in these plans and major projects so that all of society can benefit from major infrastructure works.
This article was a review of the fifth AILA NSW and LGLDF annual forum held 11 August 2016. Presenters included Gareth Collins, Roads and Maritime Services and AILA NSW President; Dick Nugent, CM+; Deborah Dearing, Greater Sydney Commission; Tanya Vincent, Transport for NSW; Tim Fowler, Aspect Studios and Joanna Hole, Randwick City Council.
Footnote: The NSW Local Government Landscape Design Forum (LGLDF) is a network of landscape architects and other design professionals who work in the NSW public sector, mostly in local government but also including some other statutory authorities. The forum holds regular events throughout the year to share knowledge, often discussing current and completed projects or topics of interest. There are currently 135 members in the Forum.
Related topics