Landscape Architecture Australia has engaged a team of seven contributing editors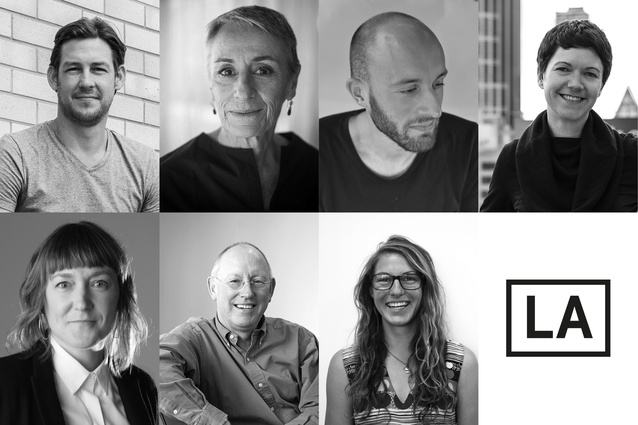 Landscape Architecture Australia has engaged a team of seven contributing editors whose experience and expertise will be drawn on to guide the editorial direction of the magazine.
The new appointments reinforce Landscape Architecture Australia's commitment to the landscape architecture profession while expanding the title's interest in planning and garden design.
The contributing editors are:
Dr Catherin Bull AM (Qld)
Catherin Bull is emeritus professor of landscape architecture at the University of Melbourne, adjunct professor at Queensland University of Technology, chair of South Bank Corporation, and a member of the Building Queensland board and of the Design Directorate of UrbanGrowth NSW. Catherin is a longstanding contributor to Landscape Architecture Australia.
Leanne Hodyl (Vic)
Leanne Hodyl is the founder and managing director of Hodyl+Co. Leanne has significant experience in leading urban policy and design projects critical to the future development of cities. Her experience encompasses built-form policy for high-density urban environments and urban renewal of inner-city precincts. Leanne's research and policy expertise has been established internationally. She was recently commended for her Churchill Fellowship report, To investigate planning policies that deliver positive social outcomes in hyper-dense, high-rise residential environments, which was pivotal in creating a fundamental shift in the planning policy for central Melbourne.
Vanessa Margetts (WA)
Vanessa Margetts is a registered landscape architect who completed her education at the University of Western Australia in 2008. At the beginning of 2014, Vanessa moved to Broome to set up and manage the UDLA Broome office, which enabled the practice to maintain a strong and continuous connection to the north-west region. In 2017 Vanessa founded Mudmap Studio, a small consultancy that will focus on community-driven landscape architecture and public art.
Claire Martin (Vic)
Claire Martin is a registered landscape architect and associate director of the Melbourne studio of Oculus. She has led the successful delivery of a range of education, health, cultural, infrastructure and public landscape projects, including the University of Melbourne's Melbourne School of Design, the Bendigo Hospital, the Museum of Old and New Art, Remembrance Drive Interchange and Victoria Harbour's City Quarter. Claire is a member of the Office of the Victorian Government Architect's Victorian Design Review Panel and is passionate about education and research. Claire was a co-creative director for This Public Life, the Australian Institute of Landscape Architecture's 2015 Festival of Landscape Architecture.
Howard Tanner (NSW)
Howard Tanner is a Sydney-based architect and author who has written widely on landscape design and history. He is a former national president of the Australian Institute of Architects. Howard's career as an architect, author and educator is influenced by his abiding interest in history and landscape.
Rhys Williams (NZ/NSW)
Rhys Williams is a lecturer in the Bachelor of Landscape Architecture program at the University of Technology, Sydney. He has previously taught at RMIT University in Melbourne and Victoria University of Wellington in New Zealand. Rhys is currently completing a PhD examining the construction and use of precedent knowledge in the discipline of landscape architecture.
Dan Young (Qld)
Dan Young holds a first class honours degree in design (landscape architecture) from the Queensland University of Technology. His practice, Dan Young Landscape Architect, undertakes work ranging from residential landscape design, site planning and concept development to strategic planning and masterplanning.
Subscribe to Landscape Architecture Australia.