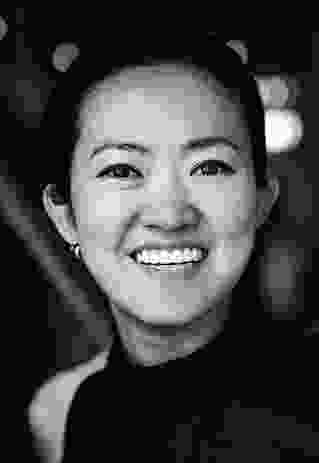 In anticipation of her talk at the upcoming Architecture Symposium in Brisbane in March, the founder of Bangkok-based practice Landprocess spoke with Landscape Australia about leadership, encouraging engagement and design in an age of globalization.
Emily Wong: You run Porous City Network, in addition to Landprocess, your studio. How do these reflect different – but connected – modes of practice?
Kotchakorn Voraakhom: In 2010, I returned to Thailand to establish my practice, Landprocess. At this time, Bangkok was continuing to rapidly urbanize, a process that was eating away at the city's canals, waterways and existing natural infrastructure. Despite the environmental obstacles Bangkok was facing, the people living there didn't really acknowledge enough the existence of climate change. As a landscape architect, I felt the client-based approach to sustainable design wasn't enough – we needed to advocate for and educate the city's residents about this pressing issue. I founded Porous City Network to partner with vulnerable communities in raising awareness of climate challenges and creating site-specific design responses. We use education and capacity-building to increase urban resilience and adaptability. As designers, we have a responsibility to lead. Porous City Network and Landprocess work hand-in-hand with communities to build sustainable climate solutions, to serve the communities of the future.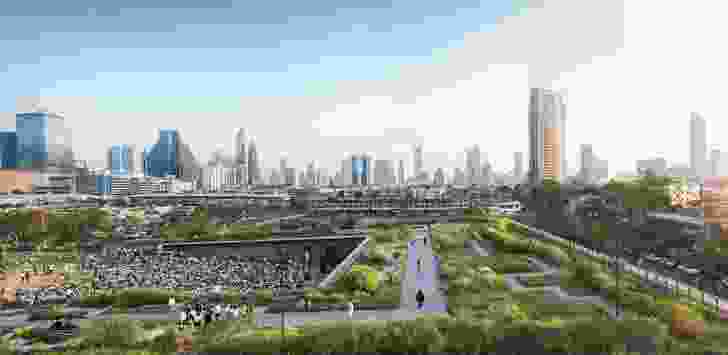 EW: You've said that design is not just about physical outcomes, but about digging down and uncovering the real issues that need addressing.
KV: As designers, we have the power to spark public conversation and engagement. As such, it is our responsibility to create open a dialogue between those in need and those in power. We use discussion and negotiation as tools to discover the middle ground as well as the deeper desires of the communities we work with. We have found that, just like the bushfires in Australia, our people fear and deeply care about what is happening to their country. This impact is transboundary. We feel it on both a mental and physical level. The collaborative nature of our design process raises awareness for climate challenges. We strive to educate our communities on climate issues so they have the knowledge and the tools to help make a difference today.
EW: Your designs often emphasize human engagement and participation – should we be thinking about these aspects more?
KV: I believe humans are the key to change. We strive to encourage human interaction, engagement and education in every facet of the design. The design process ensures that the importance of a sustainable lifestyle resonates with everyone. Whether that be through eating, living or simply enjoying the sound of water, our design process prides itself on being an educational tool for all.
Landscape architecture is the key to unlocking the potential for a mentally stronger, healthier and more productive city. By providing simple, yet engaging, activities that put value in ecological functions, we aim to help societies pivot towards a more sustainable and environmentally conscious lifestyle. In order for our city to flourish in the future, society today needs to maintain and care for its environment. This is why we strive to establish a sense of ownership and responsibility through education and advocacy.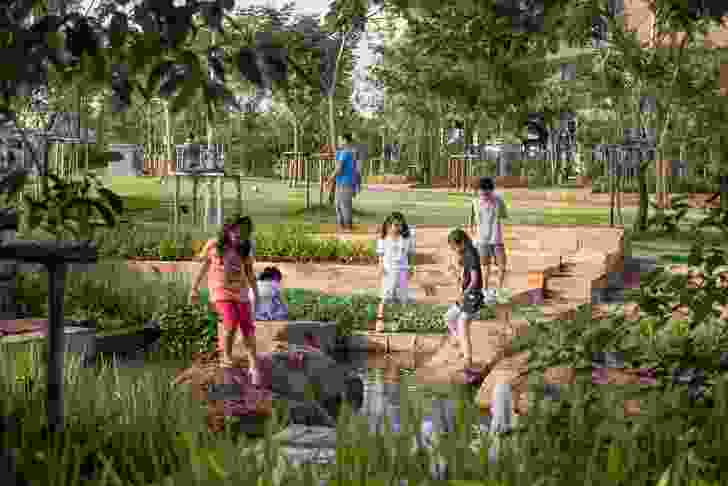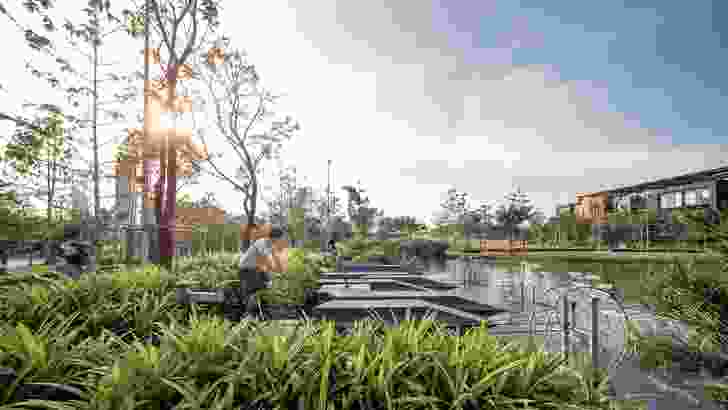 EW: With designers and practices becoming increasingly international, what impact do you think this is having on how we approach design?
KV: Our world is more connected than ever before through "swiping" culture. As designers, we need to be mindful that each design solution needs to be, not generic, yet site-specific, with a distinct sense of place. Climate challenges differ from country to country. What works for the Netherlands, or the Australia, isn't necessarily fit or feasible in Thailand. To ensure that we are designing effective and efficient climate solutions, we need to stop copying and pasting technology and instead become more attentive to a locale's people and ecological systems.
Historically Bangkok is amphibious. Problems have arisen when we have introduced hard and grey infrastructure to the flow of water here. In our work, we are making a conscious effort to adopt the benefits of [traditional] Thai cultural landscape and agricultural methods and combine them with innovative technology to form sustainable design solutions that contribute to a better, healthier future for all.
EW: Your urban rooftop farm at Thammasat University opened last month. What other projects are in the works?
KV: Our next project will be the first public park to span the Chao Phraya River located in Bangkok. It will open to the public in May this year. In Thailand, we have countless abandoned mega-projects, that leave behind desolate, concrete skeletons. Phra Pok Klao Sky Park focuses on recycling and repurposing these mega-failed concrete infrastructures.
It is my mission to continue to mitigate the environmental impacts of global warming, climate change and the climate emergency by using what we already have. The reintroduction of green space to Bangkok is at the forefront of every climate solution project I undertake. My other interest is to use landscape architecture to improve Thailand's healthcare system. Thailand's medical industry still subscribes to very clinical, chemical-based practices. There is an obvious division between the body and the mind. I believe health facilities, and their surrounds, need to take a more holistic approach to design. To address the health and wellbeing of the community, you must also address the health of the world and our environment.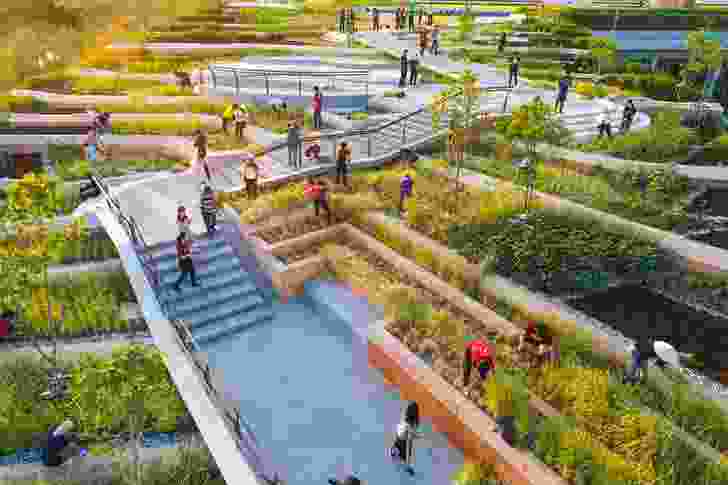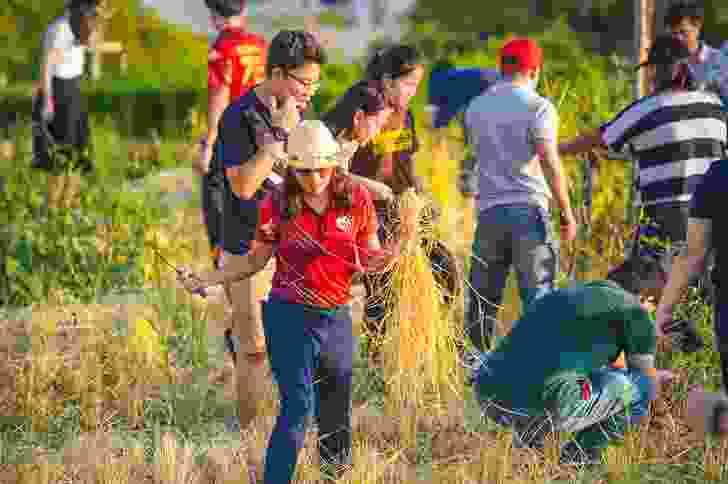 EW: What are some of your major influences?
KV: As Bangkok is my home, this place has tremendously influenced in my work. I am still learning and am fascinated by my culture, the history of the city and Thai culture – specifically traditional agriculture and how we used to live with water. The way that society traditionally interacted with natural infrastructures and worked with water is something that continues to inspire my work. I love learning about different cultures and their approach to climate mitigation. While their design responses aren't completely suitable [to the Bangkok context], I find the research incredibly beneficial. The innovation of green technology is also something that influences my work. I believe the fusion of new technology and the traditional amphibious nature of Thai culture is very important. Our understanding of traditional water management and agricultural methods is pivotal to designing effective climate solutions for our [changing] climate.
Kotchakorn Voraakhom will be speaking at The Architecture Symposium in Brisbane in March. The Architecture Symposium is part of Design Speaks, a series of talks, seminars, forums and conferences on architecture and design, for design professionals and their clients and interested members of the wider community.
Design Speaks events are organized by Architecture Media, publisher of LandscapeAustralia.com.
For further information visit the Design Speaks website.