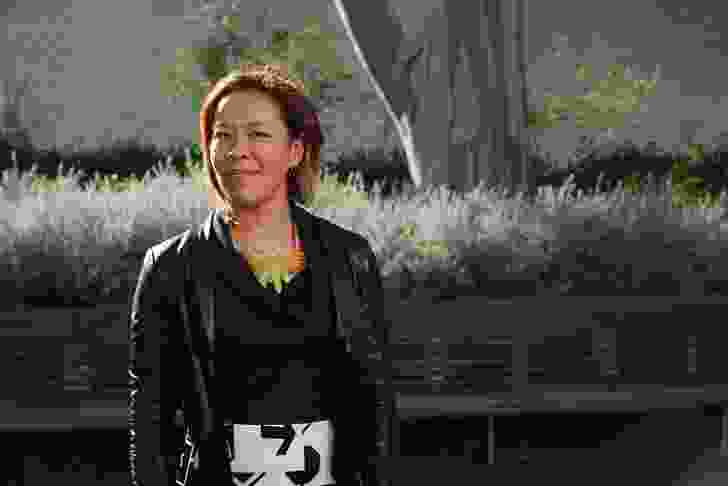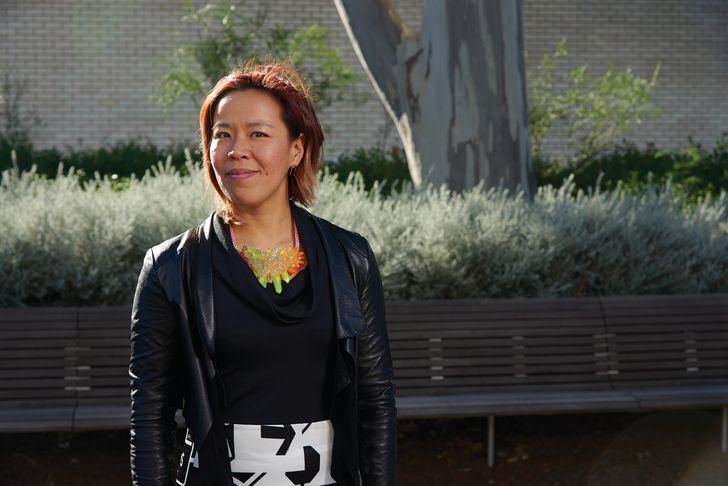 Education is big business in Australia. The surging $28 billion sector1 is now the third largest national export after iron ore and coal, with the onshore international education sector forecast to grow from 650,000 enrolments to 940,000 by 2025.2
The rapid growth has put enormous strain on existing campuses, and university-wide masterplans and large-scale projects have been a dominant feature in Australian architecture and landscape architecture during the past ten to fifteen years.
Working at the coalface is Jocelyn Chiew, manager of Campus Design, Quality and Planning, in the Buildings and Property Division at Australia's largest university, Monash University. Chiew is not only a trained landscape architect, but also a registered architect and urban designer.
Chiew initially intended to be a veterinarian and was studying science before she turned to architecture. While she says this preliminary training didn't ultimately suit her, there are parallels between that profession and her current role, which has been compared to "architectural surgery."3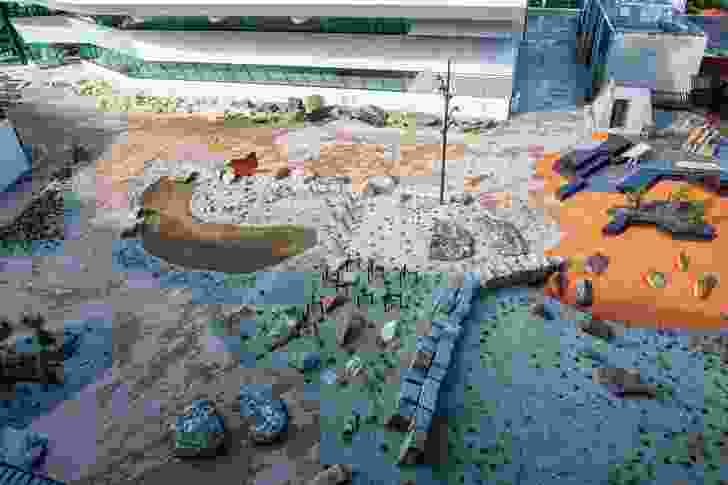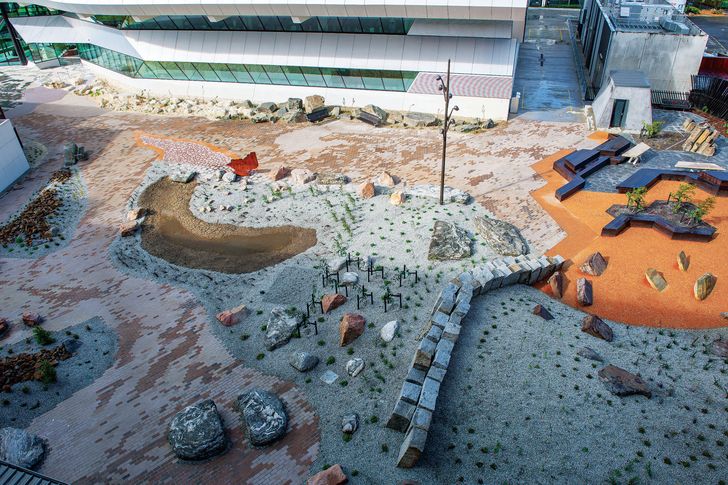 After switching to an architecture degree at the University of Melboune, she found herself increasingly concerned with site context and landscape – more so than most around her – so after a few conversations and queries with academic staff, she enrolled in a Bachelor of Landscape Architecture as well. While her architecture and landscape architecture qualifications were gained through the academy, her urban design stripes were earned on the job, working for MGS Architects under accomplished urban designer Rob McGauran. Chiew worked on a number of significant urban design projects at MGS, including the Chapel Vision Structure Plan 2007–2031 and Monash University's Clayton Campus Masterplan 2011–2030 – the vision she would guide into realization when she took up the reins at the university in 2012.
Chiew explains that around 2009, Monash University realized that the physical environments of its campuses weren't really up to speed with its global reputation, and with where the university saw itself wanting to be in the long term. Its main campus at Clayton was infected with a particularly bad case of "carpark-itis," a legacy brought about by its outer-suburban location and lack of public transport connections. Its other major campus, at Caulfield, while better connected to public transport, was a hodgepodge of streets and disconnected buildings that had been either acquired or developed with little attention given to the spaces in between.
To address the situation, two masterplans were commissioned to provide a structure and vision for Monash's Caulfield and Clayton campuses and to prevent ad-hoc development. The university then established the Monash Design Review Panel and the Monash Architect Selection Subcommittee and created new appointments, including a University Architect role, to further guide the transformation of its campuses into "coherent, beautiful, inspiring and nurturing environments."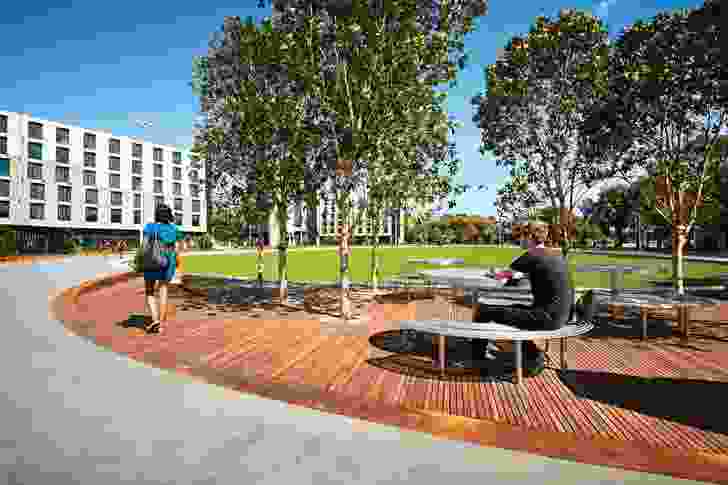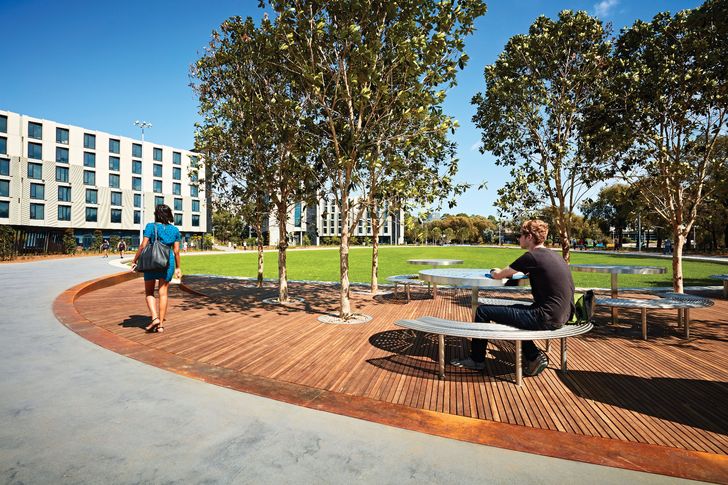 Taking a walk around the huge 100-hectare campus at Clayton, I notice new buildings and landscapes everywhere, none of which are mediocre. Many of Australia's leading public architects have a building here, and many of Melbourne's major landscape architecture practices have either contributed built work or visioning documents for the campus. Chiew's influence is definitely a common denominator in many of Australia's most celebrated, awarded and published contemporary landscape architecture projects of the past several years, including the Jock Marshall Reserve Nature Walk by Urban Initiatives; the Earth Sciences Garden by Rush Wright Associates; Northern Plaza, Eastern Precinct, Monash Forum and Caulfield Campus Green by TCL; North West Precinct by Outlines Landscape Architecture; and the Kenneth Hunt Garden and Southern Precinct by Aspect Studios to name a few.
But despite the many hands that have shaped the Clayton campus in particular, it's hard to tell where one project stops and the next begins, which is a key indicator of its success. This is owed in part to the university's native plant policy, which dates back to author and academic Professor AJ "Jock" Marshall, who was the Foundation Chair of Zoology and Comparative Physiology and a keen naturalist and advocate for native landscapes. While I imagine the policy would challenge some landscape architects and designers working on the campus, it does ensure a high degree of planting and material consistency across projects.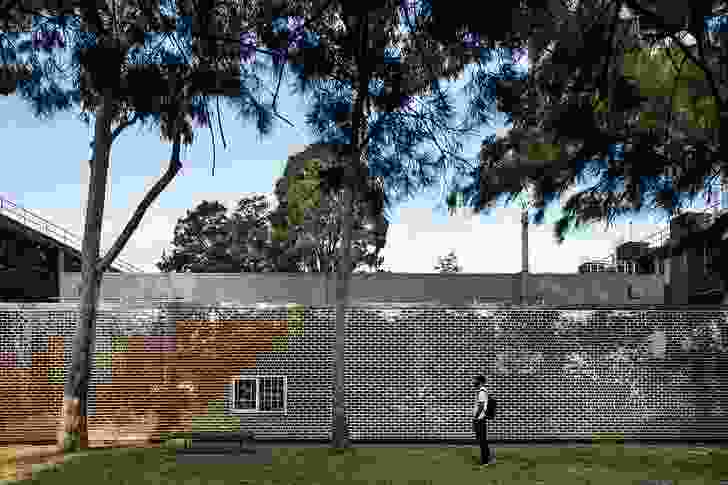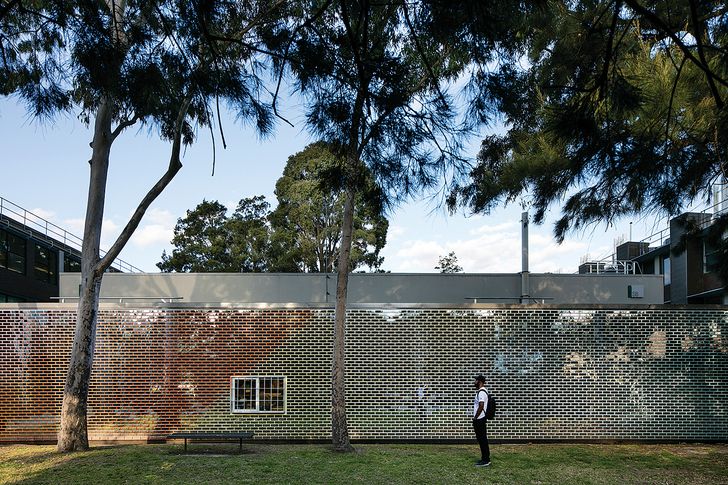 While Chiew has played a pivotal role in both the development of design briefs and the delivery of so many high-profile projects, she remains modest. "Our masterplan is supported at the highest levels of the organization, which gives us tremendous scope to ensure that we have the right designers, and that we're delivering the right projects in the right way," she says.
Importantly the masterplan does far more than just establish the framework for new external spaces and buildings: it's also an important document for how the campus is maintained and functions. Chiew is a strong advocate for the mechanisms that have been set up to guide growth and campus development. "Work that is undertaken on the campus, whether small or large, is informed and guided by our Monash masterplan," she explains.
"So when you're maintaining a building exterior and replacing, say, a downpipe on it, even those little things have the potential to be contributory to the campus vision.
"We often talk about death by a thousand cuts. That is, death of the campus experience and quality by a thousand cuts. Ensuring that small repair works don't detract from the overarching ambition of the campus by adopting a similar approach to that of the design of our larger works – it's these things that contribute to outstanding campus experiences and environments."
Given Monash's suburban context, adequate transport to the campuses is vital. In 2011 Monash decided to fund its own bus service, which ran at four-minute intervals between the Clayton campus and Huntingdale train station, as the services offered at the time were infrequent and slow.
"Our 601 bus service wasn't only viable," explains Chiew, "it was the busiest bus service in the state. That service is now indefinitely funded by government. Those sorts of initiatives have been partially identified through the masterplan and then followed up on and enabled in creative ways. Sometimes it takes us biting the bullet to prove it."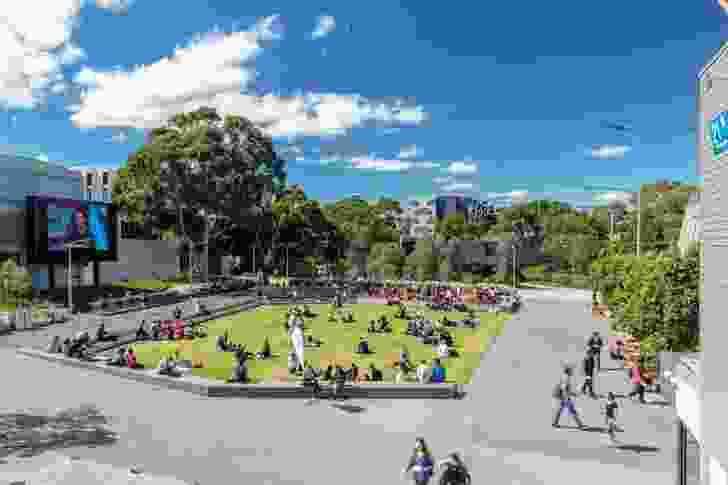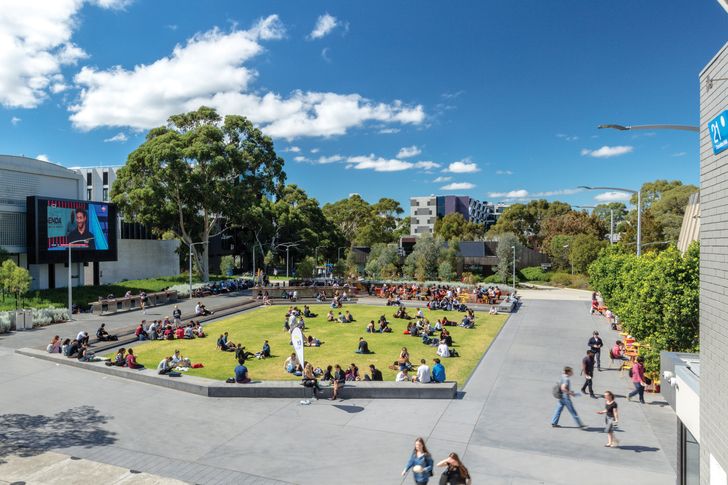 It's this attitude that has many of her colleagues in the broader industry joking that she needs to slow down or she'll put herself out of a job. With a slew of big projects on the horizon, including the $543 million Victorian Heart Hospital, a new Technology Education Building and the Masterplan for the Monash Campus Heart/Centre, as well as new masterplans for the university's Parkville and Peninsula campuses, Chiew certainly doesn't envisage that happening any time soon.
"I find it really rewarding, working on projects that impact so many people. The environments that we're shaping at Monash, they set people up for their future working lives, and [help shape] their attitudes to society … and how they think about the world and their relationship to it."
You can follow more of Jocelyn Chiew's work at instagram.com/monashmasterplan.
Disclosure: Ricky Ray Ricardo is communications and marketing coordinator at TCL.
1. Tim Dodd, "Education exports are worth $28 billion a year, nearly 20pc more than we thought," The Financial Review , 8 October 2017, afr.com/leadership/education-exports-are-worth-28-billion-a-year-nearly-20pc-more-than-we-thought-20171005-gyvc8v (accessed 14 June 2018).
2. "Growth and opportunity in Australian international education," Australian Trade and Investment Commission website, austrade.gov.au/Australian/Education/Services/Australian-International-Education-2025/growth-and-opportunity (accessed 14 June 2018).
3. National Architecture Awards Jury, "2015 National Architecture Awards: Urban Design," ArchitectureAU.com website, 5 November 2015, architectureau.com/articles/2015-national-architecture-awards-urban-design (accessed 9 June 2018).
Source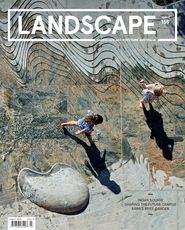 Issue
Landscape Architecture Australia, August 2018
Related topics