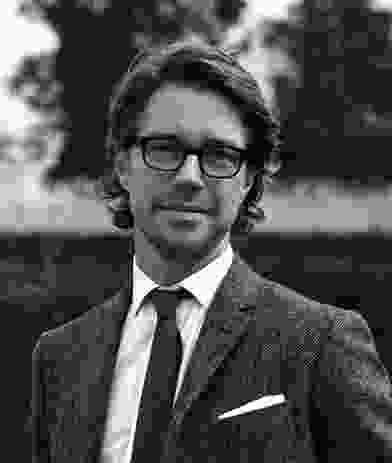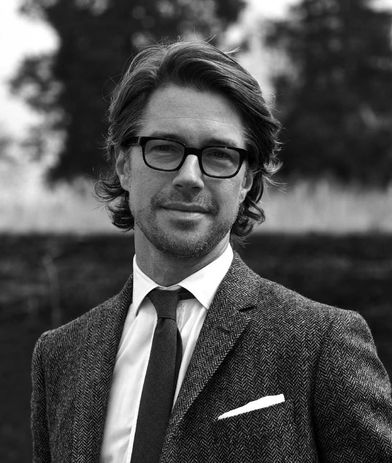 Ricky Ray Ricardo: Your practice Nelson Byrd Woltz Landscape Architects (NBW) has a lot of experience working in New Zealand. How did you first become involved with the Orongo Station project?
Thomas Woltz: It began when the Orongo Station [on the North Island of New Zealand] was bought by an American whom we had already designed several projects for in the United States. He and his wife are avid conservationists. The project at Orongo Station presented a unique opportunity to test out a model for sustainable agriculture in the midst of pretty ambitious restoration ecology work.
What is the scope of the work?
Orongo Station is 3,000 acres (1,215 hectares) of coastal land. It was an incredibly challenging site to work with. The headlands were saturated with salt, and the soil had been deforested for more than a hundred years, including all the native temperate rainforest. It was a very ambitious project, to try to rebuild the disrupted ecologies at the scale that we were attempting. And that's what's made it kind of unique, because if we could succeed on such an exposed and extreme coastal site, then we could perhaps do it more easily inland.
I'm interested in the balance you strike between agricultural production (in this case a working sheep station) and an ecological restoration agenda. How do you decide on this balance?
The way we seek to bring that balance is through a site analysis, in which we identify the most fragile soil, the steepest slopes, the most degraded portions of the site … in a way we build an ecological map of the land that indicates to us the highest-value ecologies. We map riparian buffers at the edges of creeks and streams, wetlands, and these kind of wet edges that tend to be the most biodiverse places in productive landscapes. And then we look at the most viable agricultural land, and [identify] the best soils for cropping and which slopes are more suited to cattle or to sheep. By overlaying those two mapping exercises we start to make very careful design decisions. For example, a warm area might be very flat and very good for large animal grazing; some slopes may be sheltered and great for sheep grazing, while others are highly exposed and prone to slips and landslides, and they would be a great place to restore the coastal forest.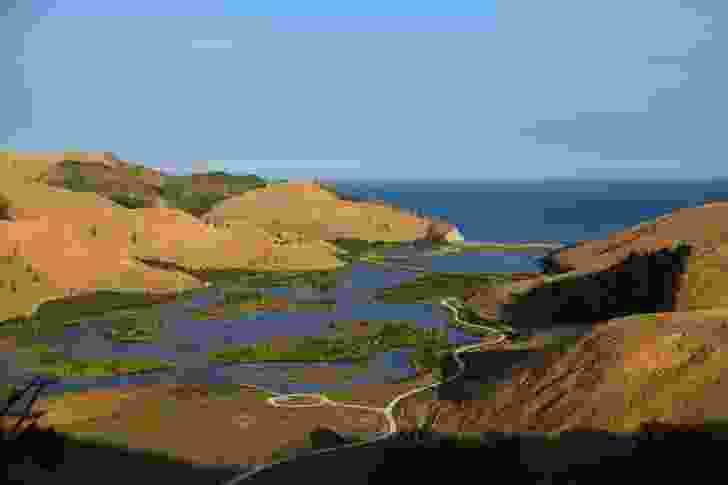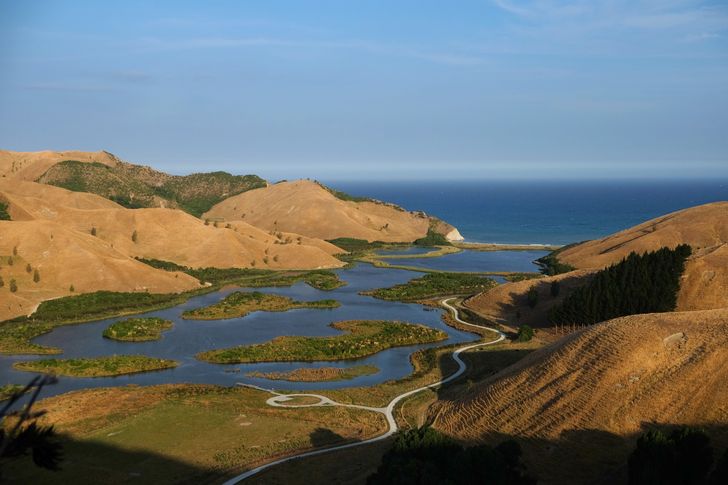 So you kind of map the opportunities and constraints of both farming and restoration ecology, and then you use your skills as a design mind to design a harmonious connection between all these things, considering issues of transportation and moving livestock, and how these things affect bird migration and wildlife movement. That's the role of the landscape architect. But it starts with careful site analysis, and balancing agriculture and restoration ecology.
During this project you set up a social enterprise with the Iwi [tribe] in that part of New Zealand – for tree procurement. This is such a large project and will generate work for a substantial period of time. Could you tell us about this initiative?
This idea began with the general manager of the property, who suggested that the clients help fund a small greenhouse [for the project] and that we would work closely with the Iwi to buy trees from them. They would collect the seeds regionally, germinate the seeds and propagate the plants there. I believe it was five thousand trees a year that we agreed to buy from them, over the course of ten years. And so that was a wonderful partnership. I learned so much from the people working at the nursery; they were really great and supplied a significant number of plants for the project.
As suggested by the title of your monograph – Garden, Park, Community, Farm – your practice works across all scales.
It's unbearable to say, isn't it? [Laughs]
[Laughs] The title doesn't exactly roll off the tongue, but hey, it does look great on the cover. Do you value diversity in practice, more than specialization in a particular niche?
Correct. I believe that landscape architecture has an incredible set of tools that have yet to find their full flourishing in our contemporary society. I think there is a tremendous overlap and room for collaboration between landscape architects [and other professions]. There are all kinds of issues connected to the design of the city – complex systems – and landscape architects think in systems, [so] we have these tools that we should be applying to so many different arenas. "Conservation agriculture" … [is a term we started using to refer to a type of work that we were doing] … after several projects where we had taken on the design and management of large open spaces and reforestation projects. That was a family of projects that could learn from one another, share data, and we started to build a methodology that is now driving tens of thousands of acres of work. And I think that is part of our job as landscape architects – to look out across the terrain of our world and say, "I know I have the skillset, how can I invent ways to apply them?" That could be transformative for either the public realm or the biodiversity of our world.
So yes, the diversity of [our] practice is very important to me.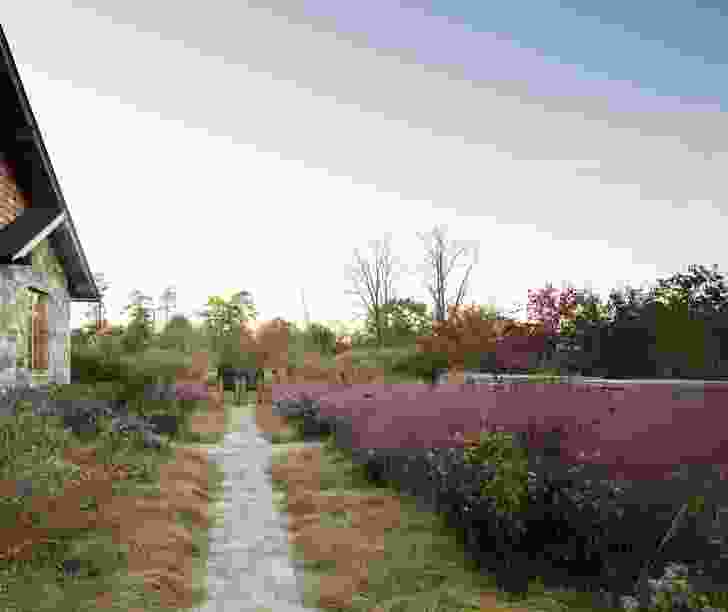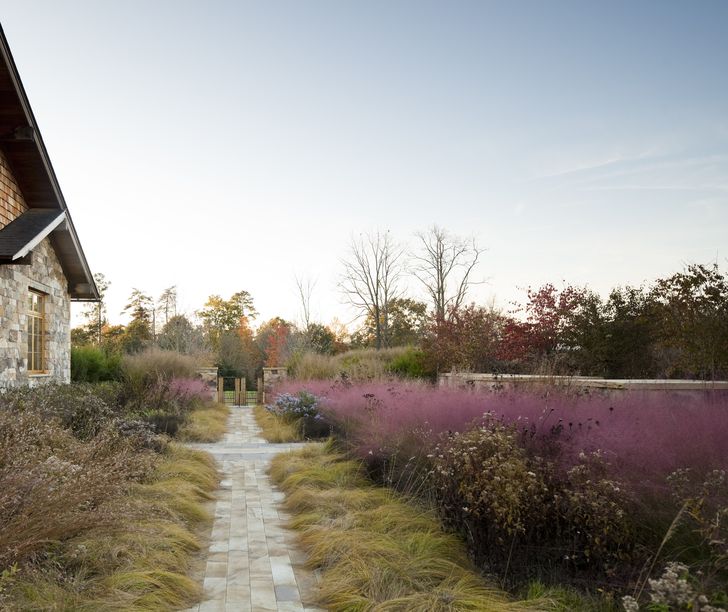 You've said that you love working on private gardens, which isn't the case for a lot of landscape architecture firms. In Australia, a landscape architecture degree gives you very, very basic plant knowledge, if any at all – is it also like that in the USA?
I had an extraordinary teacher for horticulture and ecology, and this was the person that I ended up owning our firm with, Warren Byrd.
Right – that's very interesting, and revealing.
He was fantastic … he had a degree in horticulture before a degree in landscape architecture, and he made sure that all of his students over the twenty-five years that he taught knew literally hundreds of plants. We would study the plants, not one-by-one in the classroom, but in their respective ecosystems, learning all of the plants of that ecosystem so that we could start to read backwards. When you saw one of those plants you could understand, "Oh this is probably a very acidic, dry site, probably north-facing," or "This is a coastal wetland plant, there must be water somewhere nearby." It was an incredibly empowering body of knowledge for reading and understanding the land. And he also did a fantastic job of teaching cultural associations of plants, ways that plants have been used for medicines or construction or reminding us that these plants have been in a relationship with human beings for a millennium.
I was trained some twenty years ago, and since then I think there's been a steady decline in the focus of horticulture in [landscape architecture] programs across the United States as well, and it breaks my heart.
To go back to the first part of your question: I think the reason I emphasize an appreciation for the garden publicly is [to challenge] the landscape architecture profession's insistence that it does not [design] gardens. I believe that this insistence is an effort to be taken more seriously and not be confused with hobbyist garden designers. I find myself emphasizing in public, "No, this is rich terrain for us as a profession," because typically the scale is very manageable, the materials are very high, it's a chance to experiment with and learn craftsmanship and construction detailing at a very manageable scale. And I have found that private garden projects are a really rich laboratory for exploring creative ideas, and for honing construction management skills and design skills – again at a very manageable scale, preparing you for doing that kind of work at a much larger scale, for example a public park, or a project like [the public square and gardens at] Hudson Yards or Memorial Park Conservancy.
I believe the lack of horticultural training in design schools over the past fifty years and the profession distancing itself from private gardens, or even garden design, are connected. [The profession is saying], "Oh we don't do gardens, so therefore we don't need to know plants." But plants are inextricably connected to the ecosystem, it's how we know where we are, it's how we live. Denying plants is denying life, and it pushes the profession more and more into pattern making, as opposed to sensitive engagement with ecosystems. I think we're giving away a lot of our potential impact by not knowing horticulture. I feel very lucky to have been trained so rigorously and I still need a lot more: we all do. I wish we'd had even more than we got in school; but what I learned was a methodology for learning plants. Whether it's on a Caribbean Island or in New Zealand or Australia, or even in the Arctic Circle in Alberta, Canada, learning the plants of the region is a really important first step in understand the land you're working with. The denial of horticulture is very puzzling and, in fact, disturbing.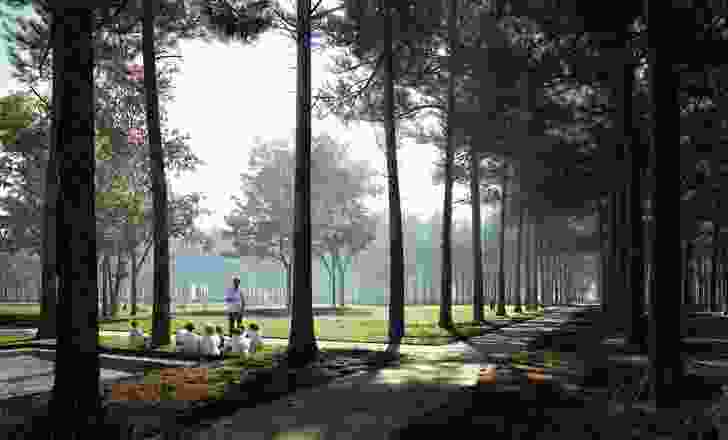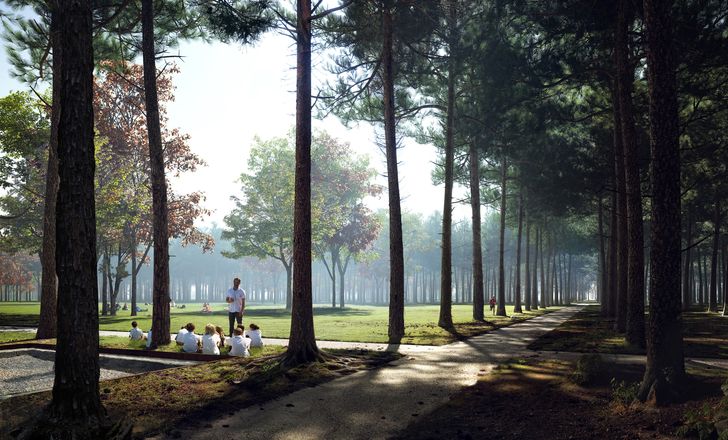 I see a strong theme in your work – at least in the projects that you spoke about while you were [in Australia] recently – of pairing historical social/political narrative with contemporary ecological concerns. Given there's such rich terrain in contemporary social/political issues in the US and all over the world, do you ever grapple with more contemporary social issues in your projects, or try to embed them subtly?
We do. We are just beginning a memorial to children who have been victims of violence, often killed by their own family members. [Domestic violence] is a horrific social issue, and our firm has been asked to come up with a design solution for a memorial garden within a public park. [The question we asked ourselves was], can we not only heal people in their time of loss, but can there also be something in the design that can [help] the prevention of domestic violence in the future?
[We have also deigned a] memorial to the suffragists who lobbied to change the vote in the State of Tennessee [to allow women to vote]. I know we're way behind New Zealand and Australia in this stuff … but in the dialogue with the people who wanted to build the monument, we suggested that the statue not be up on a high pedestal, but that it actually be brought to the ground so that visitors can walk among the [figures of] women who are being commemorated – because the work of women's equality and rights is not done. In fact, it is more pertinent today that we continue to feel that that fight is urgent.
There is a Flight 93 memorial in Shanksville, Pennsylvania, for one of the three planes that went down in the September 11 crashes. And so there, again, it's … both a place of healing for the people [who have suffered from the] loss, and also a collective reminder of the tragedies of that event for the whole nation.
Closer to home, at Montpelier [Virginia] – home of James Madison – we are working to find ways to enhance the stories and reminders of the enslaved workers that were there. Montpelier has done a terrific job restoring some of the buildings, but can we bring back, and demonstrate or reveal, the landscape of slavery associated with those buildings and tell a more honest story about what happened? And make a step toward a landscape of reconciliation? The first step is to admit these things occurred and show where they happened, and connect people to the land where they happened. I think that you and I are living in a period where these type of social issues are particularly on our minds – they are on my mind, and members of our office are quite passionate for the landscape to have an impact on the social issues of today.
Thomas Woltz is a keynote speaker at the Landscape Australia Conference, to be held in Sydney on 6 May 2017. Purchase tickets here.

Related topics