Ian Potter Wild Play Garden opens in Sydney
A new nature-play space has opened in the middle of Sydney's Centennial Parklands.
Designed by Aspect Studios, the Ian Potter Children's Wild Play Garden aims to provide opportunities to children to reconnect with natural environments and systems.
The garden provides an outdoor learning experience for children aged 2-12, of all abilities and backgrounds, enabling a "whole-of-life" approach to education.
The design includes bamboo forests, giant tunnels, a bespoke treehouse, an artesian water basin play space and a giant climbable eel skeleton.
Eels are common in Centennial Parklands and can be seen making their way from the ponds down to Botany Bay, usually sticking to stormwater drains and other watercourses.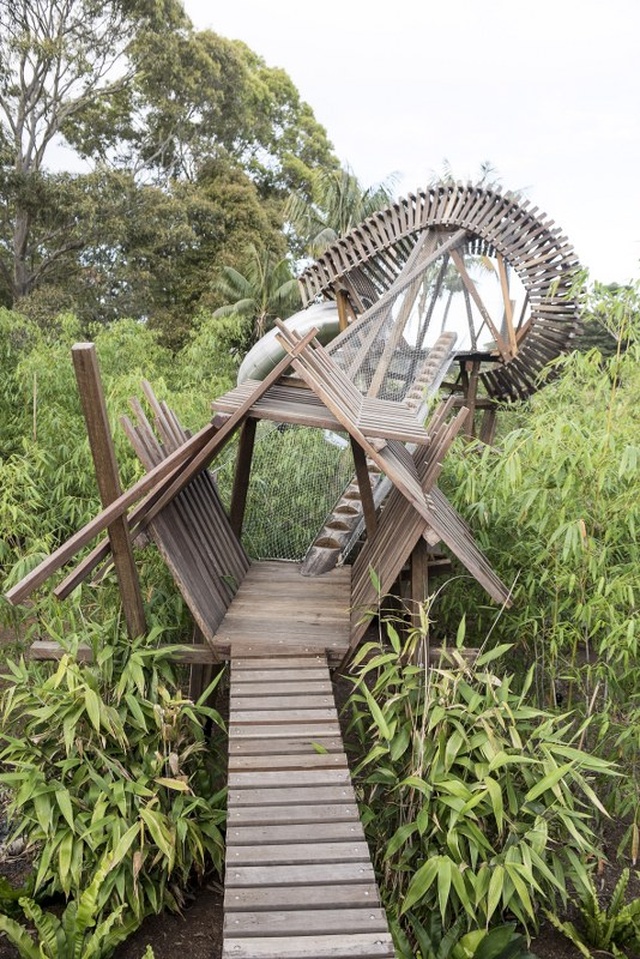 The garden also includes an area of Eastern Suburbs Banksia Scrub – a nationally and state-listed endangered ecological scrub and heath vegetation community. Only an estimated 3% of the EVC's pre-urban coverage remains.
Aspect Studios' director Sacha Coles says this project is one of the office's favourites to date.
"The outcome is tactile and overtly natural in materials and experiences – to encourage children to open their minds to imaginative play and get lost in the magic of wild nature."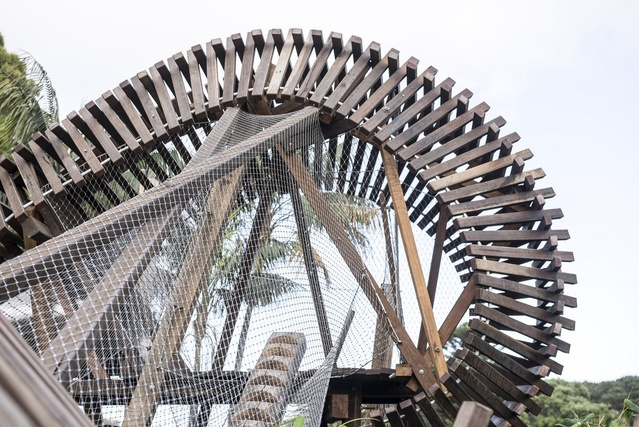 The Ian Potter Foundation funded the Centennial Parklands Foundation $1.5 million to realise the project.
"It is well documented that unstructured 'wild play' is an essential ingredient for healthy child development which enhances the prospect of each and every child fulfilling his or her potential," said Anthony Dunsford, director of visitor experience at Sydney Botanic Gardens and Centennial Parklands.
"These formative opportunities are being lost for a variety of reasons – a lack of access to nature, fear of risk or the over scheduling of children's free time."