It's the first day of Autumn when we drive out to Hauser & Wirth Somerset. The Oudolf Field, an expansive perennial meadow designed by internationally-renowned Dutch landscape designer Piet Oudolf and commissioned by Ivan and Manuela Wirth, sits beyond the entry courtyard and inner cloistered garden behind the gallery's re-purposed farm buildings.
Hauser & Wirth has galleries in Zurich, London, New York and downtown Los Angeles, and continues a tradition where landscapes are both integral to the gallery experience and a destination in their own right, from the 1970s Pompidou forecourt, to Günther Vogt and Herzog & De Meuron's 2016 Switch House at the Tate Modern. Contemporary art galleries combine exhibitions, events, education, residencies, gardens and retail. While gallery restaurants purvey seasonal fare and locally-sourced produce, the display of art and sculpture is combined with the provision of more contemplative spaces.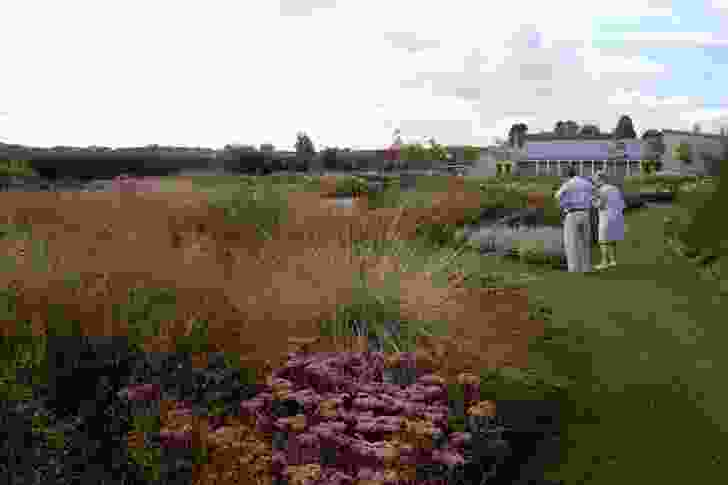 Oudolf has developed a reputation within the art world from his 2010 Venice Biennale garden design, to his collaboration with Peter Zumthor on the 2011 Serpentine Pavilion, and his current design for the recently opened Whitney Museum of American Art, adjacent to the Highline in New York.
Hauser & Wirth Somerset has exhibited the work of artists such as Jenny Holzer, Louise Bourgeois, Dan Graham and Pipilotti Rist and is home to the Radić Pavilion (the relocated 2014 Serpentine Gallery Pavilion) by Chilean architect Smiljan Radić. The field incorporates 115 different herbaceous perennials – 26,000 plants that mediate between gallery and pasture. Wide canopy trees and hedges frame views and provide a sense of enclosure.
An inversion of the Victorian taxonomic perennial borders that lined serpentine paths, the Oudolf Field ploughs its paths through a perennial meadow. Drawing on the increasingly informal landscape styles of the late 19th and early 20th century, and with more diversity and intimacy than Chicago's Millennial Park Lurie Garden, the Oudolf Field is structured, floriferous, and ecological.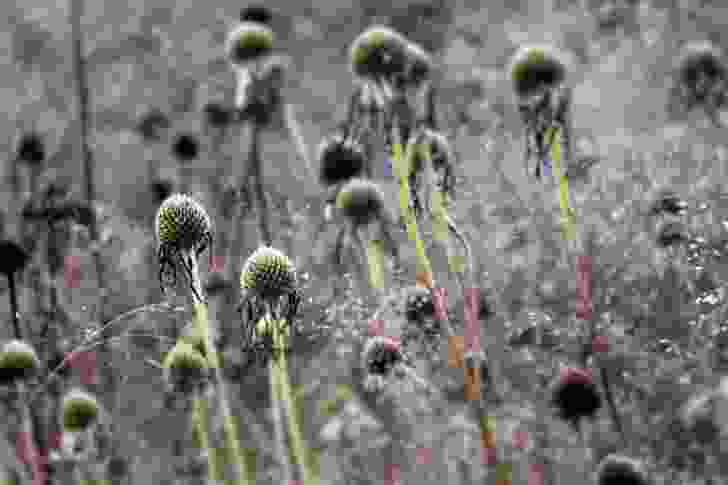 While wild gardening and prairie garden styles were antecedents to the New Perennial Movement, it's the gallery's agricultural context reminiscent of a supersized English cottage garden that transforms this now internationalized perennial planting. Like the work of Danish-Icelandic artist Olafur Eliasson, the Oudolf Field creates an immersive landscape that redefines the relationship between figure and ground. In the background, the playful Mark Wallinger artwork Beyond a Boundary questions British society's traditions and values through the landscape trope of cricket on the village green.
Familiar without being formulaic, the Oudolf Field was a highlight in our holiday itinerary – a disciplined landscape brimming with delight.
Related topics