The $207 million Karratha Health Campus in the Pilbara region of northern Western Australian is now fully operational, with the last of its health services opening on 19 September.
Designed by Hassell, the 13,000-square-metre hospital represents the biggest health project in regional Western Australia's history.
It replaces the ageing Nickol Bay Hospital, which has now closed its doors, and will provide support to smaller regional hospitals including the Roebourne, Tom Price, Paraburdoo and Onslow facilities.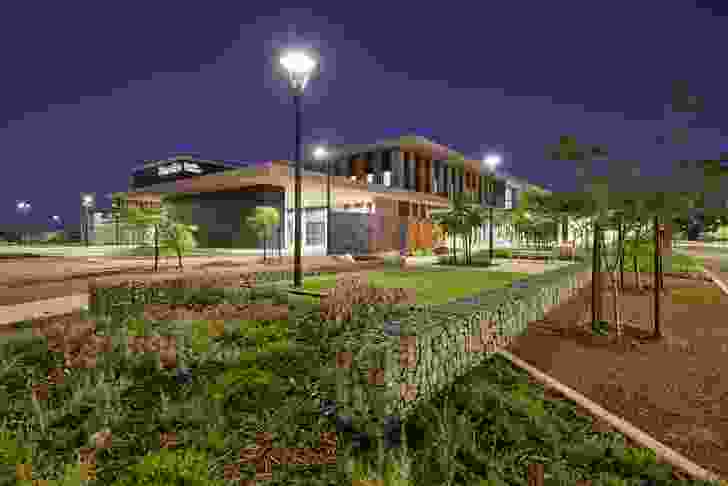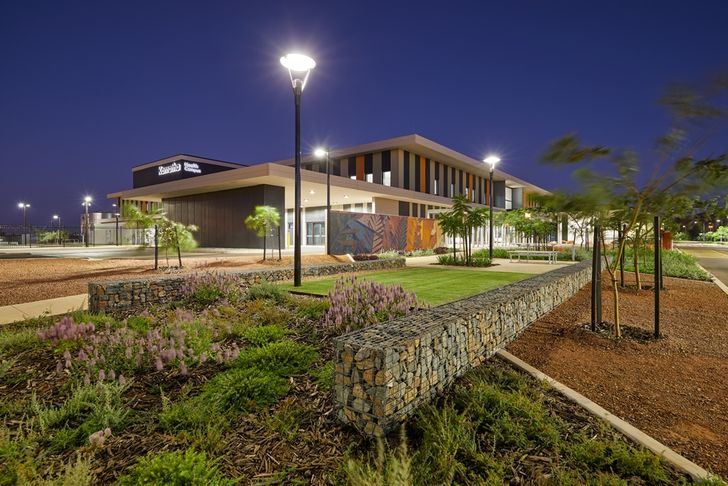 The design of the campus was inspired by the local flora, with accents of green, silver, blue and gold referencing the colours of native wattle and a native cassia shrub.
Community consultation was held with local Aboriginal communities and Elders to ensure the design and landscaping were culturally appropriate, the WA Country Health Service stated.
The new facility includes 40 hospital beds, an emergency department, ambulatory care centre, a surgical centre, medical imaging, a maternity wing and a helipad. It also offers expanded facilities for outpatients and tele-health services.
WA Health minister Roger Cooke said the hospital's opening represented an exciting new chapter for the local community.
"It's a stunning space for us to deliver world-class health care to the residents of the Pilbara," he said.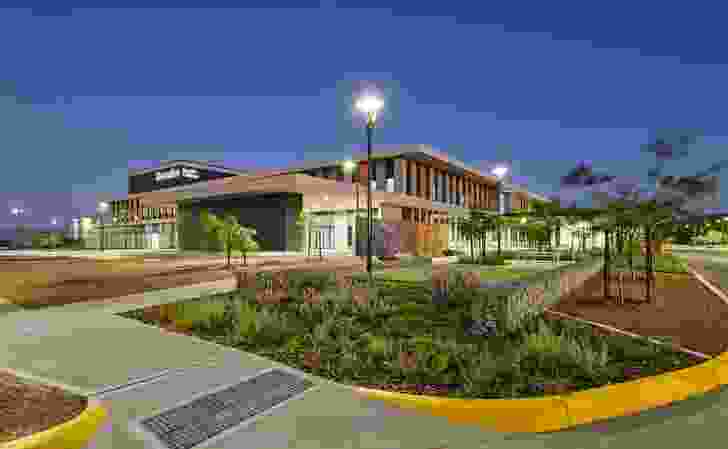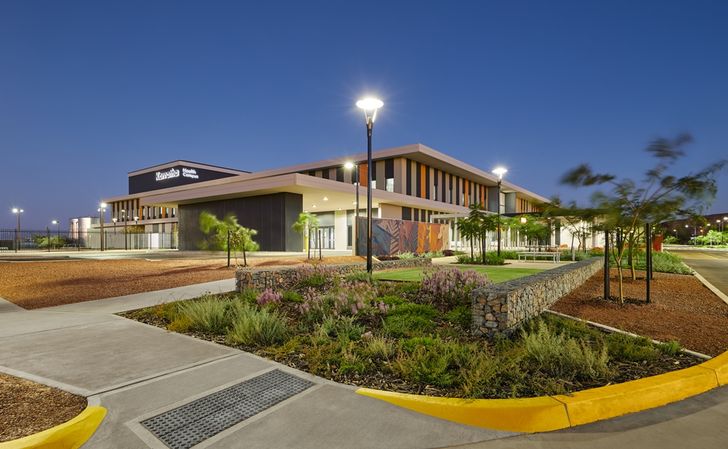 Located around 1,500 kilometres north of Perth, the Karratha local government area has a population of 21,473, according to the 2016 census, with around 16,000 people living in the town itself.
The state's regional development minister Alannah MacTiernan said the new hospital was vital for what has become a vibrant regional hub.
"This is a major milestone in Karratha's transformation from a mining town into a modern regional city that its residents see as their permanent home," he said.
"The Karratha Health Campus is a hospital for the future with state-of-the-art health facilities such as tele-health, which will bring specialist health care closer to home for people living in the West Pilbara."