Final speaker announced for 2018 Landscape Australia Conference
New York-based artist Mike Hewson has been announced as the final speaker for the upcoming 2018 Landscape Australia Conference to be held on 5 May in Sydney.
Hewson originally trained as an engineer, working in marine and heavy-civil construction prior to electing to pursue a full-time career in art and spatial practice. He has a particular interest in the ambiguous boundaries between art and architecture and the nature of our relationship to civic spaces. His site-specific interventions in public space highlight and reframe cultural narratives through the incorporation of artwork into existing sites in new and novel ways.
Hewson recently completed a large-scale commission for the Wollongong civic centre that aims to revitalise the city centre and create a series of identity-forming icons for the city. The project used the public art budget to solve functional issues in the mall by introducing the local landscape (sandstone and living trees) as a kind of absurdist sculpture that doubles as both outdoor seating and children's playground.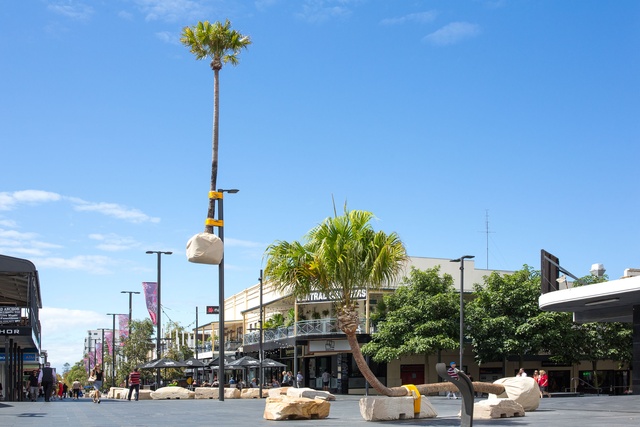 Other past projects of Hewson's include 'Dim Mirror' 2015, an installation in Moscow's Pushkin Square that explores the relationship between photography and tourist attractions, 'Homage to the Lost Spaces Series', 2012, a series of digital prints that pay homage to a historic school in Christchurch, and  'It Holds Up', 2013, a series of giant letters installed on the scaffolding of the then under-construction new wing of Sydney's Museum of Contemporary Art that reflect on both the material and cultural structures that support artistic production in the global age.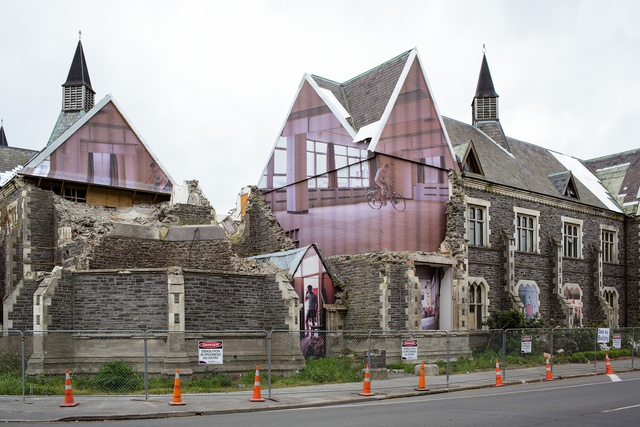 The annual Landscape Australia Conference brings together some of the region's most successful and prolifc landscape architects and designers to explore the challenges, philosophies, conflicts and projects that are driving the rapid transformation of spatial practice in the Asian Century. 
The full line up of speakers is Chang Huai-yan (Salad Dressing, Singapore), Prapan Napawongdee and Yossapon Boonsom (Shma, Thailand), Jungyoon Kim (PARKKIM, South Korea), John Lin (Rural Urban Framework, Hong Kong),  Shefali Balwani and Robert Verrijt (ArchitectureBRIO, India). A range of panel discussions featuring the speakers will be chaired by Elly Russell (Grant Associates, Singapore and UK), Jillian Walliss (University of Melbourne, Australia), and Andrew Toland (UTS, Australia).
The 2018 Landscape Australia Conference is generously supported by principal partner Stoddart, and supporting partners the Australian Institute of Landscape Architects, Ozbreed and Christie, presented by Landscape Architecture Australia magazine and LandscapeAustralia.com, and organized by Architecture Media.
Tickets to the 2018 Landscape Australia Conference to be held in Sydney on 5 May are still on sale. For detailed information on all conference speakers, go here.