The Victorian branch of the National Trust of Australia has nominated Melbourne's Federation Square, designed by Lab Architecture Studio and Bates Smart and built in 2002, to be added to the Victorian Heritage Register.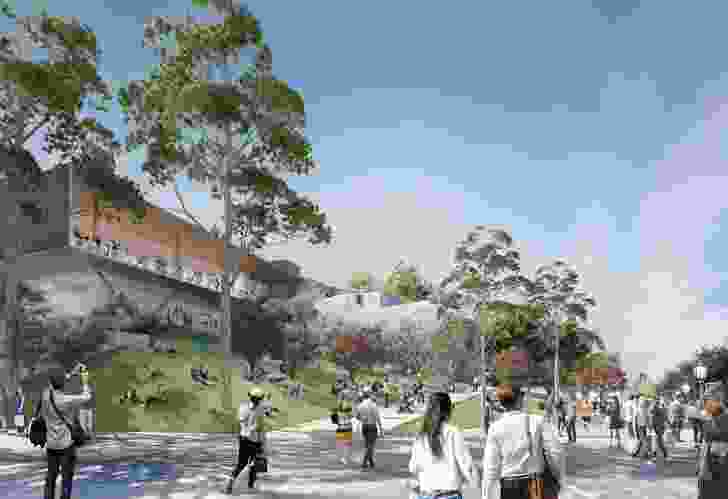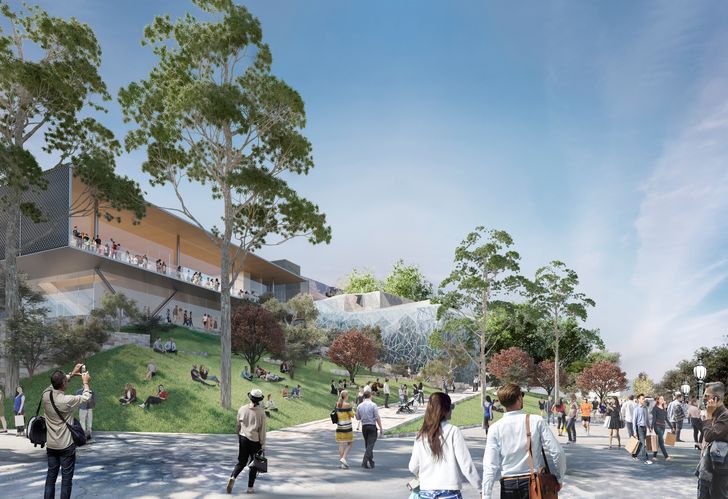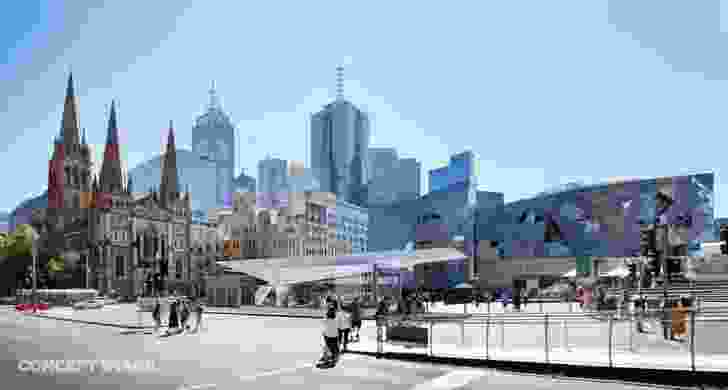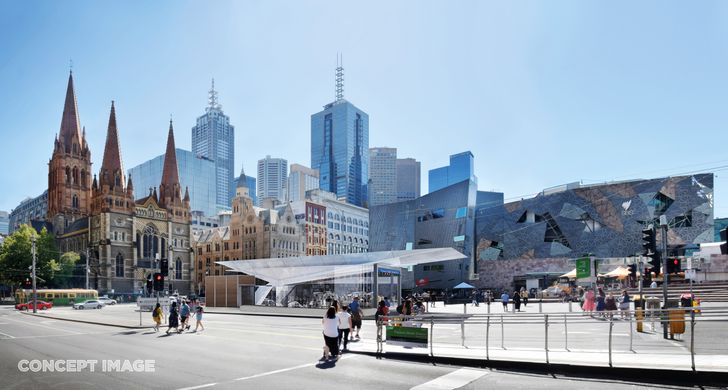 Simon Ambrose, the trust's CEO, said the nomination has been expedited due to "significant changes proposed at Federation Square," which include the proposed demolition of the Yarra building to make way for an Apple global flagship store, designed by Foster and Partners, and the construction of a Metro Tunnel entrance, designed by Hassell, Weston Williamson and Partners and Rogers Stirk Harbour and Partners.
"We have fast-tracked our nomination to ensure there is a coordinated approach which takes into account the architectural and cultural significance of this important place," he said. "Federation Square is one of our finest examples of 21st century architecture, and it has become a place where the people of Victoria and visitors can celebrate our history, diversity, identity and culture."
The Victorian government's decision, in December 2017, to allow the demolition of the Yarra building for the Apple store caused an angry public backlash due to lack of consultation.
In a statement issued in February 2018, the National Trust said, "The National Trust opposes any redevelopment at Federation Square which is undertaken without transparency and a genuine process of public consultation. We are concerned that the proposed development of a flagship retail store at Federation Square is inconsistent with the objectives outlined in the Civic and Cultural Charter for Federation Square, and inconsistent with the site's high degree of social and cultural significance which has evolved and strengthened since Federation Square was conceived and constructed."
Federation Square is listed on the National Trust's register of significant places. It represents "the culmination of a century-long search for public space in the centre of Melbourne. Its nomination for state heritage seeks to recognize the site as a place of historical, architectural, aesthetic and social significance to the state.
Heritage Victoria will assess the nomination and make its recommendation to the Heritage Council of Victoria, which will make a final decision.
If the heritage protection is granted, future developments proposals will have to be sanctioned by Heritage Victoria.
Victoria's tourism minister John Eren told the ABC, "It would be unprecedented to heritage list a site that is only 16 years old, and to do so could lead to significant implications for future projects."
Related topics