The Heritage Council of Victoria has determined that Federation Square is to be added to the Victorian Heritage Register.
"The Committee has found that Federation Square is of cultural heritage significance to the State of Victoria and should be included in the Register for its historical, aesthetic, technological and social significance," it said.
Federation Square, designed by Lab Architecture Studio and Bates Smart and completed in 2002, was nominated for heritage listing by the Victorian branch of the National Trust of Australia in August 2018 due to what were, at the time, "significant changes proposed at Federation Square." These included the proposed demolition of the Yarra building to make way for an Apple store, designed by Foster and Partners, and the construction of a Metro Tunnel entrance, designed by Hassell, Weston Williamson and Partners and Rogers Stirk Harbour and Partners.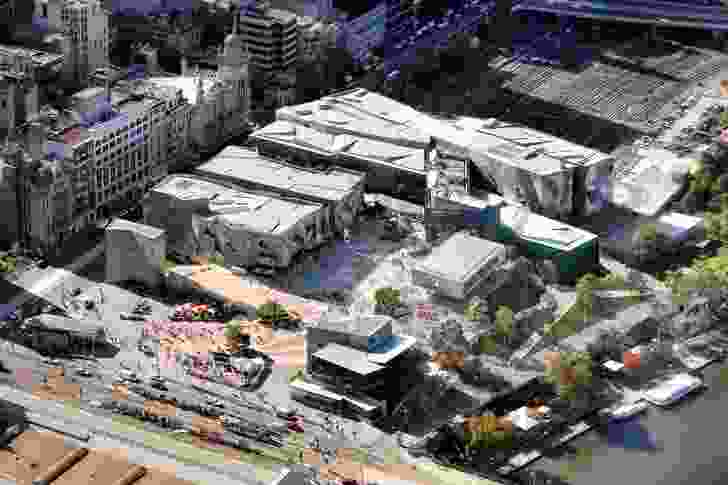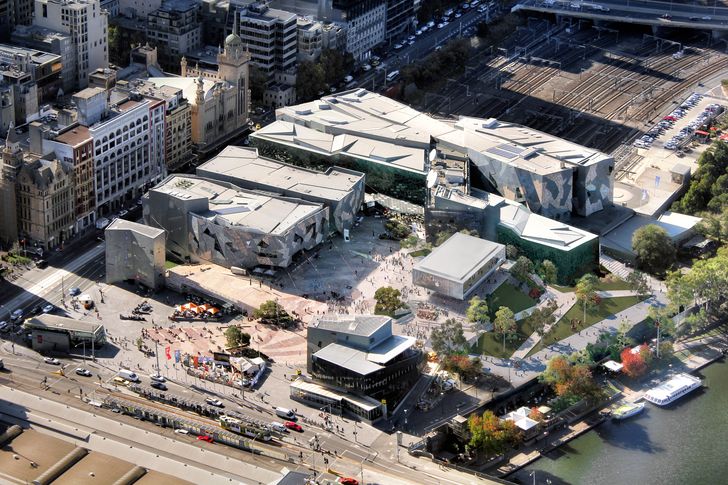 In October 2018, the executive director of Heritage Victoria recommended Federation Square for heritage listing. The Heritage Council of Victoria received 754 submissions in response to the recommendation, all except three were in support of Federation Square's inclusion on the heritage register.
In April 2019, Heritage Victoria knocked back a demolition permit application for the Yarra building, and subsequently the Apple store proposal was abandoned.
The Heritage Council of Victoria also determined Federation was of high quality and individual design aesthetic.
"Federation Square is aesthetically significant for its design and prominence in the central Melbourne landscape," it said.
"Federation Square is a place of critical acclaim having received numerous architectural awards for its design."
Federation Square is among the most awarded projects in the history of the Victorian chapter of the Australian Institute of Architects. It has received four state awards and a national award for urban design.
The Heritage Council of Victoria also determined "Federation Square is socially significant as Melbourne's preeminent public square"
"This is an important decision as it relates to one of Victoria's most recognizable places and a key public space in Melbourne."
The Victorian government is conducting a review of the governance of Federation Square and the "way it functions as public space." A report of the review is due before the end of 2019.
Related topics